Avon may be next to trim smoking
NICOLE FREY
eagle county correspondent

AVON " Lining both sides of a picnic table, three generations of Manzanarezes ate lunch Wednesday at Nottingham Park.
On the sunny, crisp day, they said they were happy to be able to enjoy the fresh air, especially for the youngest Manzanarez, 2-year-old Brady, as they munched on chips and sandwiches. What they discovered is they may soon be able to enjoy more fresh air.
With an Eagle County smoking ban on the November ballot, town of Avon officials said they too will nix smoking in bars, restaurants and other public places if numbers show Avon's voters are in favor of such a ban.
---
---
"We've had people speak to the council on the ban's behalf, and we think it's really in the best interest of the public health and safety," Avon Mayor Ron Wolfe said. "Of course, there will be opportunities for people for and against to speak."
The Manzanarez family is cheering the move, which could ban smoking in all bars and restaurants. "I don't smoke, so I say go ahead," said patriarch Joseph Manzanarez. "They say it's intruding on smokers' rights, but smoking isn't required, breathing is."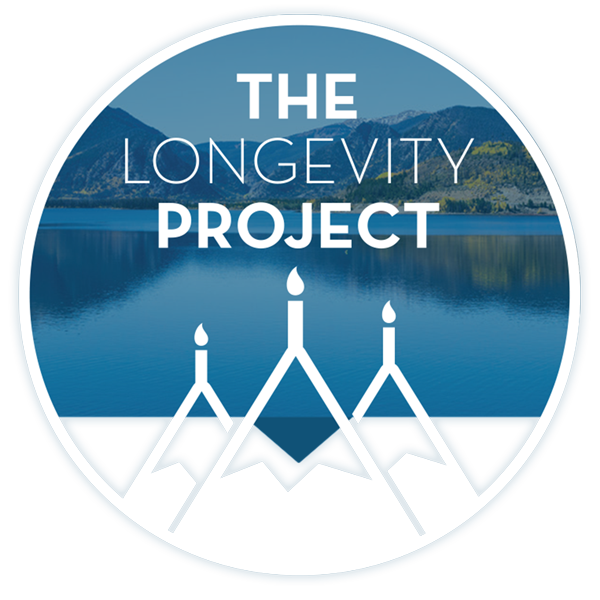 Participate in The Longevity Project
The Longevity Project is an annual campaign to help educate readers about what it takes to live a long, fulfilling life in our valley. This year Kevin shares his story of hope and celebration of life with his presentation Cracked, Not Broken as we explore the critical and relevant topic of mental health.
---
---
Brady's father, Eric Manzanarez, said he never takes his son places where smoking is allowed, and a ban would give his family more places to eat. Unlike his father, Eric Manzanarez said allowing smoking where children aren't don't go, such as bars, is OK by him.
Cary Hogan, a manager at Avon Liquors, said a ban may boost alcohol sales slightly because people might buy alcohol to drink at home rather than go to a bar. But , she said, the health benefits outweigh any financial gain.
"It's a nasty habit, and I'm all for it," she said of the ban. "I don't care what people do in their own space, but I don't want smoke in my face when I'm trying to have dinner."
Her co-worker, Kevin Lawrence, agreed saying he's been ready to see the smoky restaurants and bars vanish over the decade he's lived in the valley.
"It'd be really nice to go to a bar and come home not smelling like smoke," he said.
However, businesses that bank on smoking customers aren't as pleased about the proposal.
China Garden, an Avon Chinese restaurant, allows smoking at the bar and owner Doug Mou said he wants to keep it that way.
"We have a good ventilation system, and I don't think it's a good idea for government to control us," Mou said. "I take care of my business."
Longtime local "Billy Vail" Linden shared Mou's view of keeping government out of private business.
"People will still smoke, but they'll have to find another plan to do it," Linden said from Finnegan's Wake, an Irish pub, where he tends bar. "They may not go out as often, though."
In Pazzo's Pizzeria, customer Sean Cody, a non-smoker, said he visits the eatery because of the lack of the fumes. However, he added, he won't likely eat out more or at different restaurants if a ban is passed.
In the glow of the television screens lining the bar at Bob's Place, patron Bob Greenbury smacked a pack of Camel smokes against his palm, packing the tobacco deeper into the cigarette. Sliding one out of the pack, he placed it between his lips, lit up and took a deep drag. Next to him, Jobin Quiba followed suit.
"I come here because I can smoke at the bar," Quiba said. "I don't think they'll pass a ban. It's still a free country — I think. Politics in this valley are getting more acute, and I think it'll hurt Bob's for a while, but we'll still be here. People should vote for choice."
The Brass Parrot, a restaurant and bar next door, has collected a faithful clientele of locals over the years – a customer base that will stick by the joint whether people can smoke or not, said manager Marc Lusk.
"The only problem is that I'm going to have to listen to people bitch about going outside to smoke," Lusk said. "But I'd rather they not pass it at all. It's too big government.
"People have so many other choices," he added. "If you don't want to go somewhere smoky, go somewhere else."
---
Support Local Journalism
Support Local Journalism
As a Summit Daily News reader, you make our work possible.
Now more than ever, your financial support is critical to help us keep our communities informed about the evolving coronavirus pandemic and the impact it is having on our residents and businesses. Every contribution, no matter the size, will make a difference.
Your donation will be used exclusively to support quality, local journalism.
---
Start a dialogue, stay on topic and be civil.
If you don't follow the rules, your comment may be deleted.
User Legend:

Moderator

Trusted User
---