Best of Summit 2005: Service
1. Chopping BlockVoters raved over the crew at the Chopping Block in Breckenridge, saying they were dependable and always listened. 2. Serenity Spa and Salon3. Southern Exposure
1. KodiThe life-lasting memory of a Kodi rafting trip might materialize in the form of a peaceful float trip in smooth, icy-blue water or as a wild ride through The Royal Gorge or Browns Canyon. Kodi offers trips on the Blue, Arkansas and Colorado rivers as well as Clear Creek, and provides boaters with their whitewater fix from May through September. 2. Performance Tours3. Breckenridge White Water
1. Gary Lunsky For years, Summits cyclists have been taking their two-wheeled prized pets to Gary Lunsky because, well, hes just a guy who really knows what hes doing. The operating table at Wilderness Sports in Frisco is a busy place and Garys to thank for a good portion of the happily functioning bikes across the county.Runners Up2. Gary Ross3. Jared (Mountain Sports Outlet)
---
---
1. Brad OdekirkHey! We know this guy! We swear this winner wasnt rigged. As anyone who has set their eyes on one of Odes mist-rising-above-the-lake shots or one of his candid profiles can agree, this shutterbug has earned his role as top photog throughout his many years of travel and local art endeavors. If its the expression on the face of a moose on Tenderfoot or of a 10-year-old hunter in West Africa, Odes got a knack for bringing images to life. 2. Bob Winsett3. Mark Fox
1. DNR KennelGoing out of town? With an acre playground for the dogs, this kennel located between Frisco and Breckenridge has 15 years of experience looking after Summit Countys best friends.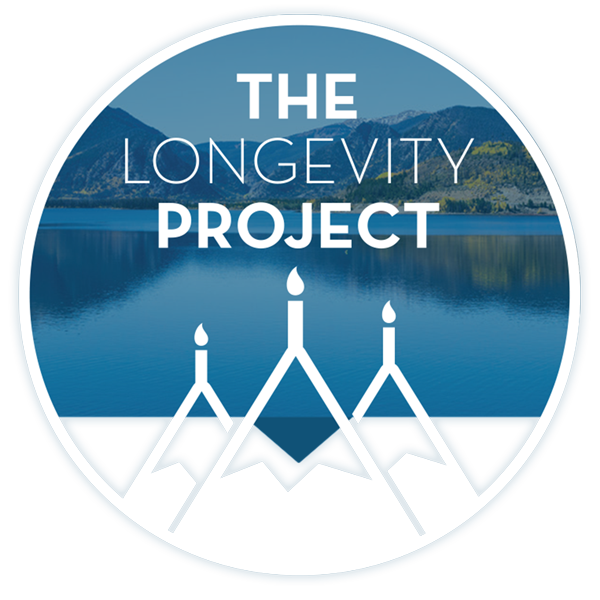 Participate in The Longevity Project
The Longevity Project is an annual campaign to help educate readers about what it takes to live a long, fulfilling life in our valley. This year Kevin shares his story of hope and celebration of life with his presentation Cracked, Not Broken as we explore the critical and relevant topic of mental health.
---
---
1. Dr. BarryThe ability to see both the forest and the trees holds a special significance in Summit County and voters have named Custom Eyes Dr. Paul Barry as the best doc to keep their eyes on. Located in Frisco near Safeway, Barry can see through all of your lense work and vision concerns. 2. Dr. Christina Ward3. Dr. Cook
1. Little Red School HouseParents feel comfortable taking their little ones to the Little Red Schoolhouse, located on French Street in Breckenridge. Readers mentioned that the staff was flexible and the comfort and peace of mine was a great value. 2. Carriage House3. Kinderhut
1. Doctor PJWhen hes not running around avoiding poisonous snakes and preventing diseases in Honduras, Dr. Craig Perrinjaquet, or "PJ" of Breckenriges High Country Health Care, is providing good health to Summit locals. Bass player and bike enthusiast, PJ rounds off his professionalism with friendliness and a great sense of humor. 2. Dr. Oberheide3. Dr. Nations
1. Dr. WarnerBreckenridge-based Dr. John Warner has been ranked Summits best dentist for many years. A gentle touch and a big heart has made the sometimes unappealing business of a visit to the dentist an enjoyable experience for his long-time clients. Active and interested in the community, Warners been looking inside locals mouths for more than 20 years.2. Dr. Gilligan3. Dr. Nary
1. First BankHungry ski bums with money matters have been spotted for years carrying their free donuts and orange juice out of the Breckenridges First Bank on Saturday mornings. Also located in Frisco, Keystone and Silverthorne, Colorados First Bank has been voted top-notch for taking everything into account, including support of community events, affordable housing programs, loan and credit concerns.2. Wells Fargo3. Alpine Bank
1. Dr. Sue BercukImagine the gamut of disallignments Summit County athletes manage to knot their skeletons into. But Breckenridge Chiropractics Dr. Sue says that rackem and crackem is not her policy. Having been in business in for 16 years, Dr. Sue is a U.S. Rugby team physician and a member of The U.S. Olympic Sports Medicine Committee. She also is an integral asset to local sports teams and says that she loves working in Summit County because, like a mechanic fixing a finely-tuned valuable vehicle, she knows that the bodies she mends wont just be hanging out in the garage. 2. Dr. Steve Herbert3. Dr. Jeff Auth
1. Dr. EdBreckenridge Animal Clinics Ed Hastain has saved the lives of many a beloved four-legged friend. Dr. Ed is revered for being an expert surgeon, knowing everyone in town, supporting the community and doing what he can to put his trembling patients at ease. Dogs and cats all over town have raised their paws for Summits best vet. 2. Vince Tharp3. Denisa Court
1. Ann AronsonAnne, who has more than 15 years of experience, works out of her office on Main Street in Breckenridge. The Boulder College of Massage Therapy graduate has three treatment rooms and six people who work with her. This is the third year (2002, 2003, 2005) she has won Best Massage Therapist.2. Allison (Friday) Waters3. Jonathan Bergstrom
1. ReMax Properties of the SummitAs the main thrust of Summit Countys economy, the real estate business is a competitive place. But local voters have again named the local ReMax branch, operated by Don and Pat Angell, as best in the game. Local ReMax offices can be found in Frisco, Silverthorne, Breckenridge and Keystone and have a giant staff of professionals with hot mountain properties on the line. 2. Slifer, Smith and Frampton3. Colorado Premier
1. Vicki BaumgartnerMrs. Baumgartner, the only board-certified teacher in the school district, teaches at Summit Cove Elementary, and has been teaching in the county for 17 years. Her mantra is Poor some sunshine on whatevers going on. Its a combination of things over the years – have a really high expectation for the kids, make sure theyre constantly challenged, and I have an energetic personality that kids seem to be drawn to. I cannot thank everyone enough for voting for me. Anything good that happens in the classroom is a collegial effort of the staff members who are impactual with the kids. Bravo, Vicki. Keep up the good work.2. Julie Ogden3. Mrs. Oaks
1.Dan MonacoHes a bike mechanic, but a mechanic nonetheless. Hes been in the county working on bikes for four – and – a – half years. You can find him at Alpine Sports in Breckenridge.2. Breckenridge Auto3. Frisco Tire and Service
1. Buck FinelyOne reader summed it all up: Buck is very personable and very honest! He as helped me immensely and always had time for me. Thats why you get voted the best.2. Anne Marie Ohly3. Kelli Bennett
1. Wells FargoThis national bank is easy to find, with locations in Frisco, Breckenridge and Dillon. 2. Pinyon Mortgage3. Premier Mortgage
1. Serenity Day SpaReaders put this spa in Keystone on the top of their list for many reasons, but the wonderful service and ambience was the most frequent one mentioned. If you feel the need to be pampered, call Serenity.2. Blue Sage3. Mountain Sanctuary
1. Neils LuncefordSince Tom Neils and Larry Lunceford have been planted in Summit County for more than 25 years, it seems only fair that they won the honor of top dog once again. The Neils Lunceford Nursery on 740 Blue River Parkway in Silverthorne has the dirt on everything, as well as every bit of expertise and equipment you could want concerning all things green.2. Summit Landscaping3. Alpine Gardens
1. High Country Auto RepairTheres no need to bust out the Auto Jargon-English dictionary when you take your ride to High Country Auto. High Country has impressed its clients for years with its straight-forward and honest approach to ailing automobiles. Mechanics here always take the closest look and help you, in comprehensible details, to trace every problem to its source.2. Breckenridge Auto3. Frisco Tire and Service
1. Scoop DanielWith a hat trick on Best Of wins over the last three years, its going to about kill us to avoid making some dumb crack about getting the Scoop. Oops, too late. So, Breckenridge-based Scoop Daniel of The Daniel Law Firm has been earning the respect of his clients in Immigration, Business and Real Estate law practice for more than 15 years.2. Todd Barson3. John Neily
1. Alice JohnsonAlice gives locals the right color and look at Serenity Spas in Keystone. Her great work not only helps her build a great relationship with her clients, but shes also talented, too. 2. Yvonne Lomas3. Brian Devereaux /Denise Queen
1. WieronskiWieronski has been in the business for more than 20 years, and this is not the first year its customers have dialed in to express their enthusiasm for Summits No. 1 plumbers. Located in Frisco, Wieronski makes guarantees on its services, which range from all household heating and draining systems to electric and gas conversions.2. Dillon Plumbing3. Mid County
1. Finley, Jones and HarrisMary Jo and Buck Finley have been operating out of their location in Breckenridge since 1999. Putting a special touch on accessories, lighting systems, windows and entire homes, personalized service is Finleys philosophy.2. Interior By Design3. Wild Sage
1. Mountain Sports OutletObviously, this ones a tough call, with so many shops in town stocked with experts on the fat and skinny, but MSO in Silverthorne landed the most votes for best shop again this year. With a great team of mechanics and staff who know their bikes like the backs of their hands, MSO is a bike-lovers paradise.2. Great Adventure Sports3. A Racers Edge / Recycle Ski & Sport
1. Christy SportsIts big and its everywhere, but Christys, whether youre buying or renting, has the boards youre after. With shops in Dillon, Frisco, Keystone, Breckenridge and Copper Mountain, Christys might have the odds in its favor, but it also has an expert staff for sizing and tuning sticks.2. Mountain Sports Outlet3. Mountain Wave
---
Support Local Journalism
Support Local Journalism
As a Summit Daily News reader, you make our work possible.
Now more than ever, your financial support is critical to help us keep our communities informed about the evolving coronavirus pandemic and the impact it is having on our residents and businesses. Every contribution, no matter the size, will make a difference.
Your donation will be used exclusively to support quality, local journalism.
---
Start a dialogue, stay on topic and be civil.
If you don't follow the rules, your comment may be deleted.
User Legend:

Moderator

Trusted User
---