Bluegrass band Infamous Stringdusters to perform in Breckenridge
Alan Sculley
Special to the Daily

IF YOU GO
What: Infamous Stringdusters w/ Gipsy Moon
When: Thursday, Aug. 4; 7:30 p.m.
Where: Riverwalk Center, 150 W. Adams Ave., Breckenridge
Cost: $32 advance, $35 day of show; All general admission
Tickets: breckcreate.org or at the Riverwalk Center box office, (970) 453-3187
The Infamous Stringdusters website includes what might seem like a bold statement from the group. It says simply: "The Future of Bluegrass."
In talking to Andy Hall, the group's dobro player, it's clear the statement isn't meant to necessarily say The Infamous Stringdusters see themselves as the world's premier bluegrass group — although the band probably belongs in that conversation — or to slight any of the many other talented acts on the scene.
But "The Future of Bluegrass" does say something about what the group is trying to accomplish within its genre. While certainly rooted in traditional bluegrass, the Infamous Stringdusters are seeking to push the bluegrass form forward. And Hall sees three distinct areas where a forward-looking approach to their music has come into play.
---
---
"I think a lot of it comes from the songwriting," he said. "Over time, we've gone from being a more traditional bluegrass band to, I think, (being) more wide open. And the songs really guide it. I think what happens is most of us came from non-bluegrass backgrounds originally. So I think when you're first starting into bluegrass and you're learning how to play it, you kind of narrow your field of your influences and you stick to sort of the bluegrass influences. As we've grown, I feel like we've actually let more of our original influences, whether that be from rock or blues or jam band, come out. I mean, you always develop new influences, for sure, as you go. But I think it's also allowing these original influences that we all had growing up to come out in the songwriting. So I think the writing guides us as far as our look to the future."
The Infamous Stringdusters will play the Riverwalk Center in Breckenridge on Thursday, Aug. 4, presented by Breckenridge Music Festival's Blue River Series.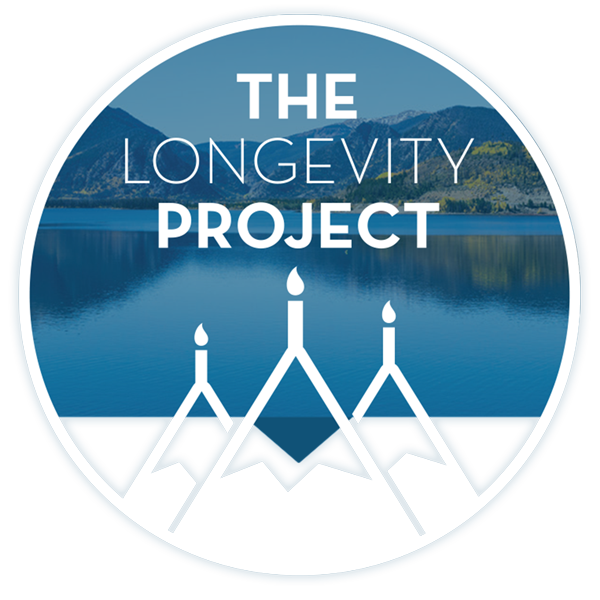 Participate in The Longevity Project
The Longevity Project is an annual campaign to help educate readers about what it takes to live a long, fulfilling life in our valley. This year Kevin shares his story of hope and celebration of life with his presentation Cracked, Not Broken as we explore the critical and relevant topic of mental health.
---
---
REDEFINING THE CONCERT EXPERIENCE
A second way the group is stretching musically is with its arrangements and the roles of their individual instruments within its songs.
"When you learn bluegrass, you learn that each instrument has a specific role that it does," Hall said. "And we're trying to dismantle that in a lot of ways. We want to use that (bluegrass template) when we want to. If we can plug in that bluegrass sort of formula when we want to (that's great), and it sounds and works so good, you know. But we also try to dismantle it. And we take the time when we're arranging songs to come up with new ways to play a rhythm or use our instruments in ways they're not traditionally used, like dobro as a rhythm instrument or whatever."
Hall also feels the Infamous Stringdusters are trying to redefine the concert experience, which is another part of moving the genre forward.
"I think our look to the future is not necessarily just a musical one. It's the way we engage with fans and put on a live show," he said. "We're really trying to build something greater than come pay your money and watch us perform songs. We're trying to create a community of people who are caring and community oriented and socially oriented. Hopefully there's something a little bit bigger than just an exchange going on of money for entertainment, but there's a movement, something that's just slightly greater than each of us."
All three of those areas come into play on the group's recently released album, "Ladies & Gentlemen," and current tour.
The new album features a dozen songs written and played by the Infamous Stringdusters, 11 of which feature a different female artist on lead vocals, and it may well be the best example yet of the group's boundary-stretching approach to bluegrass.
"I think 'Ladies & Gentlemen' sort of embodies some of the farther reaches for us away from our (bluegrass) origins," Hall said. "It's fun to see. You never know how a record is going to come out or how a project is going to come out, and it's just fun to experiment. That's where, if you quit experimenting and being creative, you're sunk. So for us, that's been a great challenge, and we do think 'Ladies & Gentlemen' really embodies that more creative spirit."
Perhaps more than the previous five studio albums released since the Infamous Stringdusters formed in 2006, the new album is informed more than it's defined by bluegrass.
The instrumentation, obviously, is still bluegrass, and several songs — including "See How Far You've Come" (with Sara Watkins) and "Ladders in the Sky" (with Claire Lynch) — fit the genre. But many of the songs favor deliberate tempos and cross-pollinate bluegrass and other rootsy styles. Joan Osborne brings some soul to "Listen." There's some gospel running through "Have A Little Faith" (with Joss Stone) and a bit of blues in the vocal Celia Woodsmith delivers on "Old Whiskey Bottle." Meanwhile, "I Believe" (with Lee Ann Womack) and "Rock and Roll" (with Abigail Washburn) and "Still The One" (with Nicki Bluhm) split the difference between folk, country, pop and bluegrass.
Hall said the idea of collaborating on an album with female singers grew out of two specific experiences in the past. Years ago, the group backed singer/songwriter Sarah Siskind (wife of Infamous Stringdusters bassist Travis Book) on a demo session.
"The demos came out sounding so beautiful and interesting, and a little different than what we had done in the past," Hall said. "Actually, a name came up for this sound that we came up with. We call it acoustic magic. It was a little less aggressive, beautiful, spacious and it really had a neat sound."
Then a few years ago, the group got to know singer Joss Stone and ended up recording a version of the Infamous Stringdusters song "Fork in the Road" with Stone on vocals for a project she was doing. Again, the band members were intrigued by hearing a female voice paired with their music.
"Then somebody came up with the name 'Ladies and Gentlemen,' and then that was a real guiding force," Hall said. "Well, that's a great name and this is a fun idea. And we've done a bunch of Stringdusters studio records. Let's try something different. We have this great name. We've got this great idea and we know all these wonderful female artists. Why don't we make a project out of it? So that's kind of how it came about."
Hall said the group, which also includes Andy Falco (guitar), Jeremy Garrett (fiddle) and Chris Pandolfi (banjo), didn't get every guest vocalist on its wish list, but feels the artists on "Ladies & Gentlemen" fit very well together.
"We wanted to use people we knew, that we had a connection to, not just plug in some random female artist, but somebody that we at least had an appreciation for, obviously, or even better, had worked with or had some connection to," he said. "So pretty much everyone on the record falls into that category."
Taking the "Ladies & Gentlemen" material on the road will offer a new way for the Infamous Stringdusters to grow as a band and continue to create a sense of community with concert audiences. Bluhm will join the group for some of the summer dates and will handle the female vocals on the "Ladies & Gentlemen" material.
"We're excited," Hall said. "It's not going to be a huge departure, but it will be a little bit different for us and for the fans. And that's part of the idea with this whole record and tour is something a little unique and different."
---
Support Local Journalism
Support Local Journalism
As a Summit Daily News reader, you make our work possible.
Now more than ever, your financial support is critical to help us keep our communities informed about the evolving coronavirus pandemic and the impact it is having on our residents and businesses. Every contribution, no matter the size, will make a difference.
Your donation will be used exclusively to support quality, local journalism.
---
Start a dialogue, stay on topic and be civil.
If you don't follow the rules, your comment may be deleted.
User Legend:

Moderator

Trusted User
---