Book review: 'The Tender Bar,' by J.R. Moehringer
Karina Wetherbee
Special to the Daily

Every child born on this planet comes into the world as offspring from a mother and a father, and as of yet, there is no escaping that basic fundamental biology. But once an individual is added to the tally of humanity, the framework for what it means to be a family can vary greatly, and there is no conventional requirement for what constitutes a happy familial unit.
In his recent memoir "The Tender Bar," author J.R. Moehringer has managed to present a deeply moving and very personal account of a most unconventional upbringing, which nonetheless speaks to the universality of growing up and discovering oneself.
Though he was raised in the overflowing home of his grandparents, alongside his struggling mother, various cousins and an aunt and uncle, Moehringer had an absent and uninvolved father, who for a great part of his childhood was known to him only as "The Voice," a disembodied, yet unmistakable, radio announcer emanating from various points along the broadcasting dial. It is an understatement to say that the author longed for a male role model, for the women of the crowded household clearly exerted the greatest influence on his earliest years.
---
---
The town of Manhasset, New York, made famous as Fitzgerald's template for "The Great Gatsby," is a working-class Long Island suburb that has had an ongoing and often tempestuous relationship with alcoholic overindulgence. Corner bars are numerous and have long served as anchors to the community, functioning as family meeting places during the day and, at night, as equalizers for that cross-section of humanity seeking an intangible something. "We went there when we didn't know what we needed, hoping someone might tell us."
It was at the impressionable age of 7 that young Moehringer first stepped into a bar, and it was not just any bar. His initiation into the world of male camaraderie was the workplace of his bartender uncle, who poured the drinks at the much-revered Dickens establishment (later Publicans).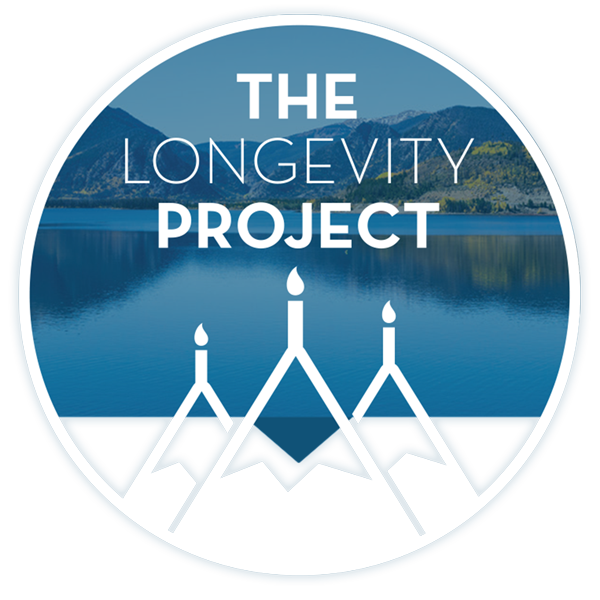 Participate in The Longevity Project
The Longevity Project is an annual campaign to help educate readers about what it takes to live a long, fulfilling life in our valley. This year Kevin shares his story of hope and celebration of life with his presentation Cracked, Not Broken as we explore the critical and relevant topic of mental health.
---
---
This pivotal moment followed a day spent at the beach with his Uncle Charlie and some of the bar's regulars. Moehringer had never been surrounded by so many men, especially of such diverse backgrounds and personalities, though they all exhibited one common trait — a wicked hangover, the symptoms of which Moehringer learned to identify, first from observation and later from experience.
Unsurprisingly, he was enamored of the men, absorbing every nuance of their fascinating interactions. At the beach, he learned to body surf, to catch fish, and soon he became a regular during the summers, tagging along with his uncle and the men until their days ended pulled up on a stool at the shiny bar.
Though at its heart "The Tender Bar" is Moehringer's account of his coming of age in the unlikeliest of places, as the story develops, it reveals itself to be so much more. It is a poignant tale of nostalgia, a heartwarming nod to the hills and valleys of childhood and young adulthood, with all the baggage and burdens carried forward as life's hurdles are navigated.
First loves, school decisions and financial stresses, as well as the age-old decision of choosing a career, all weave themselves into Moehringer's narrative. He does not flinch away from the uncomfortable or the embarrassing, writing with brutal honesty about his failures and insecurities. But revealed, too, are his successes — accolades and accomplishments that are inspiring when juxtaposed against the things missing in his life. Surviving Yale, though not thriving and working the thankless job of copyboy at The New York Times signify more when viewed against an unbalanced and fatherless childhood.
Moehringer does not gloss over the flaws of the men at the bar, readily acknowledging their influences on his chronic drinking and other bad choices of his youth. But unlike his father, they were there for him, cheering when Yale accepted him, pushing him when he felt inadequate competing against the blue bloods and the elites of the Ivy Leagues. The men listened to his problems, while sharing their own in good measure. The bar, at its heart, became a distraction from the problems of his daily life. "Are we hiding from life or courting death? And what's the difference?"
Moehringer's writing is stunning and lyrical at times, and his talents for dialogue and storytelling are formidable. "The Tender Bar" is a touching read, a philosophical study of the perplexities of life. The bar becomes a character, a vividly relatable entity that looms like a flawed yet fatherly figure over the telling of the tale.
---
Support Local Journalism
Support Local Journalism
As a Summit Daily News reader, you make our work possible.
Now more than ever, your financial support is critical to help us keep our communities informed about the evolving coronavirus pandemic and the impact it is having on our residents and businesses. Every contribution, no matter the size, will make a difference.
Your donation will be used exclusively to support quality, local journalism.
---
Start a dialogue, stay on topic and be civil.
If you don't follow the rules, your comment may be deleted.
User Legend:

Moderator

Trusted User
---