Breckenridge ski event provides growth and healing for disabled veterans
Trading in the extreme heat and dusty conditions of western Iraq, or the intense pressure and cutthroat environment of Wall Street, for the tranquil beauty and groomed ski hills of the Colorado mountains in winter is an obvious choice. After surviving the first and weathering the second, Andrew Kinard is as thankful as anyone to experience the third once again.
One moment the former Marine lieutenant was out walking, leading his platoon on a routine patrol in the Anbar Province of Iraq only six weeks into his first tour overseas, the next he was coming to in a military hospital bed, unaware of how he had suddenly arrived to Walter Reed Army Medical Center just outside Washington, D.C. After a month in a coma, Kinard awoke to discover he had lost both of his legs after triggering a makeshift explosive that felled seven of the eight officers out on duty that pivotal 29th day of October, 2006. The then-23-year-old South Carolina native had taken the brunt of the blast and received its most severe injury.
"When I woke up in the hospital," said the now 33-year old, "I didn't have any idea what had happened. Right then and there, I promised myself that I would not let this limit me in any way. That commitment is a tough one to make. When you're injured, there's a bit of disbelief and it takes a long time to sort of process how comprehensive those changes are. And I didn't know all the answers right away, but I knew I wouldn't let it beat me."
---
---
Many veterans who are put in a similar position to Kinard's recover through intensive physical therapy after going under the knife — Kinard endured an implausible 80 surgeries in all — before trying their hand at an activity such as adaptive sports as part of the overall recuperation process, both physically and emotionally. It helps provide a new focus, new goals, which offers with it a rejuvenation of feelings like autonomy, self-confidence, and in many cases a kinship with others who have encountered comparable wounds.
Instead of immediately taking up a new hobby for its therapeutic benefits, however, Kinard set out on a distinctive path. After another 18 months at the hospital and another nearby live-in facility to work through these new life-altering obstacles — "They got me pretty good," he noted—he was inspired to apply to the joint law degree-MBA at Harvard. With good fortune he was accepted, taking advantage of the GI Bill in addition to military funding "for us banged-up guys," and headed off to Harvard.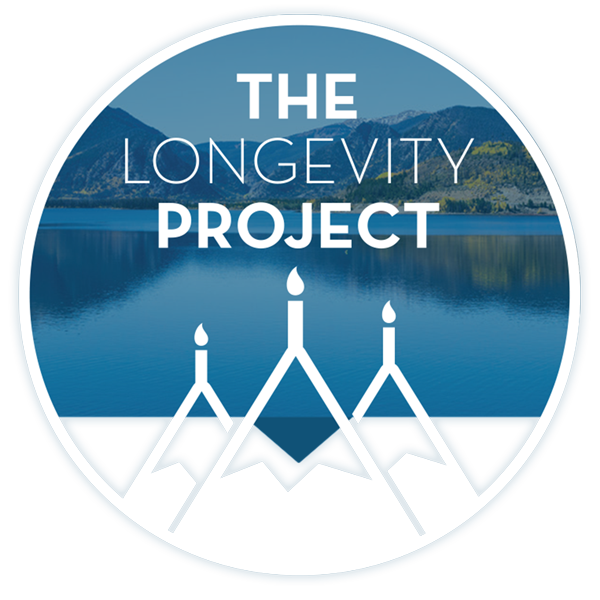 Participate in The Longevity Project
The Longevity Project is an annual campaign to help educate readers about what it takes to live a long, fulfilling life in our valley. This year Kevin shares his story of hope and celebration of life with his presentation Cracked, Not Broken as we explore the critical and relevant topic of mental health.
---
---
"Life is a balance between holding on and letting go," Kinard said of what, from the outside looking in, seems an incredibly rapid recovery. "For me, letting go of the military, it was tough. But I knew ultimately I was not going to be able to do what I was doing in the military, which was lead men in combat. I hate that, and I regret that everyday of my life, but that's a chapter that's no longer being written. The best thing I could do was look forward and move on."
***
"I'm doing this a little out of order," Kinard recently explained, leaning back in his wheelchair while stationed in a hallway of the Beaver Run Resort in Breckenridge. He has a bushy red beard and mid-length blond hair tucked under a light brown Carhartt beanie, with gray eyes that are soft, but confident. "I went straight into working, went to grad school, and just recently started skiing," later adding, "I feel like I'm making up for lost time."
During four years of school, he'd reconnect with the civilian community before ultimately ending up behind a trading desk in the nation's most competitive financial market, Wall Street. That avenue provided a renewed sense of purpose, as well as a level playing field not much different than life had been before his injury.
"Wall Street's a pressure cooker no matter what you've got going on," he said. "There's this purity in, 'Hey, we're all in it for the money,' and this relentless pursuit for that. There's not enough time for bringing on slack. So I never had to wonder what people thought. I really liked that."
Memories that harkened back to a semester spent at the Air Force Academy in Colorado Springs as part of an exchange program during his junior year in the Naval Academy in Annapolis, Maryland, soon crept in, though. That stint in the Rockies provided him the chance to ski and he nearly failed all of his classes due to making the drive up I-70 and back each weekend. "I just had a great time and fell in love with the state," he said. "So I always knew I wanted to get back."
Recognizing life has more to offer than being cramped up in an office all day, working too many hours and eating three meals at his desk, Kinard had a realization: "There's a lot more to life out there, especially out here," he said, staring over the scenic panorama. "Being out here, the mountains, there's something about it that, I dare say, it's healing. A bad day of snow beats a great day at the office, or a great day at the hospital." And so he took a winter sabbatical from his venture capital job in Palo Alto, California, and moved to Edwards.
***
Out at Breckenridge Ski Resort this past Thursday afternoon as part of Disabled Sports USA (DSUSA)'s 28th annual Ski Spectacular, Kinard prepares to exit the lift chair. The weeklong event — the nation's largest winter sports festival for individuals with disabilities — has allowed its upwards of 750 participants (including about 75 wounded vets) to try out various adaptive sports, all at no cost.
The bluebird day marks just Kindard's third time sit-skiing this year, and sixth overall dating back to last March; and the getting on and off the lift has posed one of the biggest barriers in reaching a level of proficiency that would allow for total independence on the hill. That, and learning a brand-new skill, of course.
"Your balance is a lot different," he explained of the major differences between standard skiing and the sitting type being a bilateral above-knee amputee. "It's like detaching a bunch of wheels off of an office chair and getting shoved down the hill, with your feet in the air."
Kinard and the DSUSA volunteer who has accompanied him during the week brace for his approaching tumble as the chair nears its dump-off point. And at just the right moment, he thrusts his weight forward, and, it appears, effortlessly glides to a stop for an afternoon run: A perfect dismount.
As with other sit-skiers, including his adaptive instructor trailing in the lift chair one behind, Kinard uses outriggers — devices for his arms that basically act as standard poles, as well as additional skis for guiding his turns with the swing of his hips. Upon the increasingly rare spill, they also allow him to prop his body back up on to the lone plank that touches the snow, by way of immense upper-body strength in lifting his torso back to equilibrium. "Every day is an arm day," he joked of the workout.
Kinard had made such strides that his instructor continued proposing tougher and tougher routes. But after deciding on one of Breck's blues, Gold King, because of its groomed terrain, further inspection showed it to be full of moguls and a new challenge was unexpectedly in front of the pupil. "Just take your time," said the mentor. "It's all about speed control. Allow the bump to help you turn."
Starting into a might-as-well effort, Kinard glances at an accompanying observer and retorts with a smile: "Watch me fall." But fall he didn't. And like a kayaker crossing a rugged river, Kinard spun his sleek apparatus around as required, avoiding the nasty tumble his instructor admitted he feared at the bottom once initially registering his navigational mistake. Instead, he noted to this same observer: "He's making me sick. Do you know how long it took me [to ski moguls]?" with an estimate coming later on at between 25 and 30 days on the mountain.
Not bad for a beginner. "Eh, not my best work," quipped the protégé, acknowledging a sparse stumble. "That was tough. Like any good Marine, just gotta muscle through it, and beat the mountain."
It's once you realize — even aside from his successful assaults on other aspects of his life, with an advanced education, and work as a stockbroker — Kinard's other triumphs since the injury, such as relearning to drive by the next spring after losing his lower limbs, followed by handcycling the Boston Marathon while enrolled at Harvard, and even still earning his private pilot's license, that a few bumps in the road, or ski hill in this case, are nothing to alter Kinard's pursuits.
"It's fun to go fast again," said Kinard, who also noted that learning to drive was the first skill that made him feel like himself once more. "I spend the better part of every day negotiating stairs and curves and obstructions, and then when you're out on the mountain, it's just you can go anywhere you want to go, just like anybody else."
***
Kinard's experience with adaptive sports, in particular at the Ski Spectacular sponsored by Connecticut-based insurance and investment firm The Hartford, is not a unique one. It's a proven model to assist those who have been on the wrong end of these type of traumatic events in life to take enormous steps forward.
"We've found that over the years that the small victory of sports encourages people to try for other larger things," said Karalyn Stott, DSUSA's program and communications manager. "People who are involved in adaptive sports are much more likely to be employed, much more likely to go to school, much more likely to be in shape. It's just those smaller victories that lead into larger victories, that sort of build a life."
Cracking wise that simply finding a bathroom is one of the most difficult tasks of his day that most take for granted, Kinard rationalized that his healing process is ongoing, but that interests such as adaptive sports — he hopes to log 100 days on the mountain this season — go a long way, both in how people perceive him, as well as the other way around.
"People look at me and think, 'Oh my God, he's got to be barely hanging on because of how bad his injury was,'" said Kinard. "And on the inside, I feel fine. It took me a while to find that old self, but I did. In the same way that I hope people see more of me than just the way that I look, I've also learned to see other people for more than just the way that they look. That's been a really big growing moment for me.
"Just realizing when I was in the hospital," he added, "hoping that people would look at me a certain way, it really allowed me to open up and see people for who they are."
---
Support Local Journalism
Support Local Journalism
As a Summit Daily News reader, you make our work possible.
Now more than ever, your financial support is critical to help us keep our communities informed about the evolving coronavirus pandemic and the impact it is having on our residents and businesses. Every contribution, no matter the size, will make a difference.
Your donation will be used exclusively to support quality, local journalism.
---
Start a dialogue, stay on topic and be civil.
If you don't follow the rules, your comment may be deleted.
User Legend:

Moderator

Trusted User
---