Complaints about 123Mountain owners fly at Summit County courtroom hearing
Frisco-based outdoor retailer 123Mountain's website will remain offline, and their assets frozen, thanks to a court order issued on Wednesday. Faced with numerous consumer complaints, fraud allegations and more than $400,000 in unpaid judgments, co-owners Olivier and Anna Sofia Goumas, who did not appear in court this week, faced an asset freeze and temporary restraining order following a motion by the Colorado Attorney General Cynthia Coffman on March 29.
Sarah Jackson, with the attorney general's consumer fraud division, said the state alleged the defendants' business violated multiple provisions of the Colorado Consumer Protection Act. After investigating 140 complaints, the attorney general's office noted many stemmed from 123Mountain listing items as "available," when in fact they had not yet been ordered from a supplier.
"The products are not available in any conventional sense," Jackson said.
---
---
Several complaints were also linked to issues with shipping and returns, with the requested item never being shipped, or consumers receiving the incorrect item. One affiant not only received shoes of the wrong size and type, but they also had clearly been used, Jackson said. Another woman who received a men's snowboard in the wrong size was told to "just go have fun," when she informed the company of the mistake.
"The goods on their website are not delivered within a reasonable time, and they fail to refund those goods," Jackson added. "The state has presented evidence that there is a danger of immediate, irreparable injury that could be prevented through injunctive relief."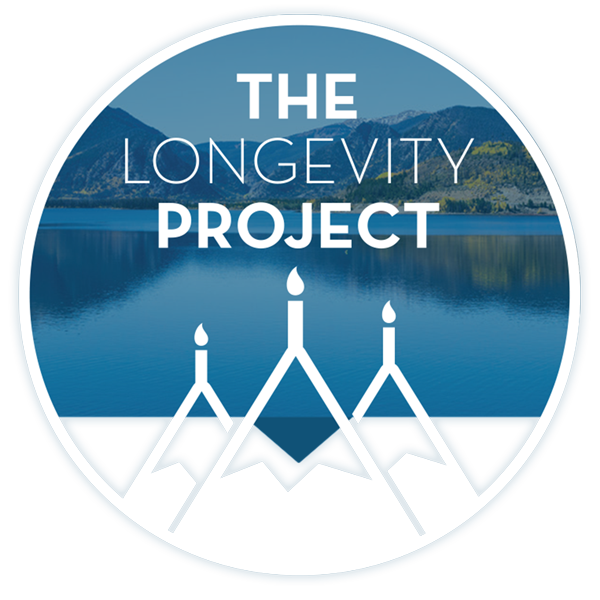 Participate in The Longevity Project
The Longevity Project is an annual campaign to help educate readers about what it takes to live a long, fulfilling life in our valley. This year Kevin shares his story of hope and celebration of life with his presentation Cracked, Not Broken as we explore the critical and relevant topic of mental health.
---
---
Under the terms of the preliminary injunction, the state would not seek to close any physical stores 123Mountain currently owns (though the business was recently evicted from their Frisco storefront for months of missed rent), but would rather seek to limit the company from selling products that customers cannot physically inspect and from conducting online transactions or shipping orders. 123Mountain will be barred from maintaining the websites 123Mountain.com and Summitwearhouse.com, any social media accounts as well as accounts with online marketplaces, such as Ebay, Craigslist or Etsy. The company's numerous accounts with JPMorgan, Alpine Bank and other financial institutions will also be frozen until the court reaches a final judgment.
"The preliminary injunction will preserve the status quo pending a future trial on these matters," Senior Judge William Terry Ruckriegle said.
Neither of the Goumases nor any representation appeared in court for the April 6 hearing.
INVENTORY INQUIRY
While 123Mountain previously maintained two physical storefronts — one in Lakewood and the other in Frisco — the majority of sales were conducted online, according to Colorado attorney general criminal investigator Kenneth King. He estimated about 90 percent of sales, or about $1.2 million, were conducted online.
He began his investigation of the company in October of 2015, stopping by 123Mountain's Lakewood store.
"The store was locked. It was not open during business hours," he said. "I could see through the windows. It was completely vacant."
He noted there appeared to be some sort of eviction paperwork on the door. Most of 123Mountain's inventory appeared to be stored at the Frisco location, prior to it being seized by the Summit County Sheriff's Office last month.
In December, King visited the Frisco storefront to converse with Olivier Goumas about the numerous customer complaints, as well as his controversial refund policies. He said Goumas acknowledged he was aware of at least 85 complaints, as well as some of the losses in court. Jackson added that Goumas said he was aware of the judgments and outstanding debts, but "he doesn't agree with them, so he doesn't pay."
NEVER IN STOCK
King counted 14 cases by individuals, businesses and landlords that had been filed against 123Mountain. Among these judgments were multiple complaints by retailers, such as Canada Goose Inc., Never Summer Industries and Moose Knuckles, for 123Mountain falsely advertising their merchandise. B.J. Slater, director of manufacturing for snowboard and longboard manufacturer Never Summer, said his company ended a dealer agreement allowing 123Mountain to sell their merchandise in December 2014 after receiving at least six customer complaints.
"We received emails or calls from consumers that they never received the products they ordered at all, or they were improperly assembled," Slater said. "Part of us having happy customers is that dealer agreement. They just obviously never fulfilled that need for us."
Because Never Summer only builds products to order with contracted dealers, he noted that after the agreement was terminated, it would be impossible for 123Mountain to continue to sell Never Summer boards. Yet, 123Mountain continued to advertise them.
"Even after the dealer agreement was terminated, we received complaints regarding 123Mountain from customers who had not received the right product or never received anything," he added. "We had another unhappy customer who was expecting a board in two days, but it turns out he might not get it for two years."
One woman testified before the court, noting she had ordered a Canada Goose jacket through 123Mountain. At the time, Canada Goose did not sell their products in the United States.
"I received an email from them right away that the way I was trying to pay with my credit card declined," she said.
After wiring funds through Chase QuickPay, the woman received an email that the coat would not arrive for at least a year. She canceled the order, hoping to get most of her money back, aside from the 15 percent cancellation fee noted in 123Mountain's lengthy terms and conditions.
While 123Mountain attempted to refund the $625 back through Chase QuickPay, it did not go through, as there were insufficient funds in the account. A year later, the woman finally received her jacket, which she had already purchased from another retailer, and resold it on Ebay for a total loss of $300.
"If it was for a lesser dollar amount, I probably would have let it go," she said.
King noted other consumers shared a similar story: After attempting to pay with a credit card, they were contacted "almost immediately after purchasing" and asked to pay using a different method.
"(123Mountain) had a number of excuses for why a credit card couldn't be taken, and that they would need a direct payment," he said.
He added this particular pattern applied to items listed as "available," meaning they technically were not in stock. When King asked Goumas why he took this approach, Goumas responded that it was to ensure payment, as he had once had an account closed due to "excessive chargebacks."
In a subpoena of the Goumases, many bank accounts — 21 were listed in the asset freeze — King confirmed a comingling of assets.
"Some were listed as business accounts, and some were listed as personal accounts," he said. "There wasn't a clean line between the two."
For instance, he noted both Olivier and Anna Sofia Goumas wrote checks to Canada Goose and K2 from their personal accounts and made transfers from business accounts into their personal accounts.
The Goumases reportedly made two investments of $15,000 and $9,000 with Edward Jones, which was one of the frozen accounts. King said an Edward Jones employee confirmed the couple transferred their assets, estimated at over $200,000, to an e-trade account in January. That account was subsequently frozen as well.
COUNTING COMPLAINTS
A former 123Mountain employee was one of many who testified in court on Wednesday. After working in customer service at the Lakewood location for about a year, the woman said she received between 45 and 50 complaints per day, about 20 of which were recurring calls.
"Many of them were about the timeline in which they received their product," she said, estimating just 10 percent of 123Mountain's sales were for in-stock items.
While she would keep a record of all complaints and emailed the Goumases the complaints at least daily, the Goumases were responsible for all returns and refunds.
"They were aware of the complaints but did not address them," she said. "I thought it was unprofessional."
While any employee could respond to the site's live chat option, customers complained about one service representative, "Peggy," for rude, unhelpful responses, often in broken English. The employee noted Olivier Goumas normally responded to complaints under that alias.
One customer, Scott Oelke, asked to speak with a representative after he received the wrong product. After trying to call the customer service number five times a day to no avail, Oelke was told he "would have to pay $50 to talk for 20 minutes about a $15 tool."
In the end, despite multiple requests, he never received a refund, the correct tool or a label for return shipping.
"I guess I wasn't getting that these guys were shysters," he added.
---
Support Local Journalism
Support Local Journalism
As a Summit Daily News reader, you make our work possible.
Now more than ever, your financial support is critical to help us keep our communities informed about the evolving coronavirus pandemic and the impact it is having on our residents and businesses. Every contribution, no matter the size, will make a difference.
Your donation will be used exclusively to support quality, local journalism.
---
Start a dialogue, stay on topic and be civil.
If you don't follow the rules, your comment may be deleted.
User Legend:

Moderator

Trusted User
---