Despite sparse snow, February revenues jump in Summit County
Despite a warm, dry February, sales tax collections across Summit County were up for the month. Town of Frisco revenue specialist Chad Most said the lack of snow did not prevent a steady stream of visitors from heading to the high country.
"The conventional wisdom is so much of our economy is based on snow. I have learned it's difficult to draw those correlations," Most said. "If folks are here, but the conditions on the mountain aren't good, they spend more time shopping and eating out."
He added that a strong end-of-season snow, say in March, often results in increased bookings for the next year.
---
---
For the most recent year-to-date sales tax collections, Breckenridge led the pack with $3,539,053 through February. Silverthorne followed, with $1,529,999, while Frisco and Dillon brought in $1,505,946 and $1,123,645 respectively.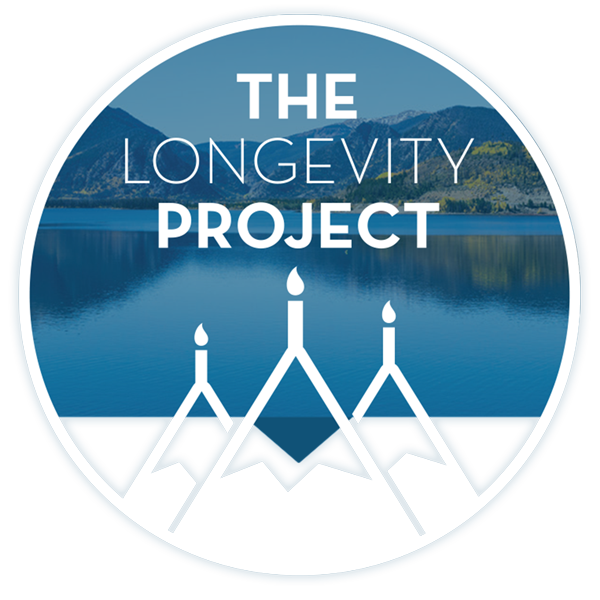 "We've had a large and steady revenue growth for over three years now," Breckenridge financial services manager Brian Waldes said during an April 26 town council meeting. "We're seeing it in all sectors."
---
---
According to the town's most recent report, net taxable sales for February were up by nearly eight percent. Restaurants and bars, construction, and "weedtail" (a category describing medical and recreational cannabis sales) saw the largest increases for the month.
The latter increased a whopping 29 percent over February, 2015. So far, 2016 has seen a significant increase in cannabis sales, compared with a shaky 2015 that marked a sharp decrease from retail marijuana's first year of legalization.
"It has been a wild ride, really starting eight or nine months ago, where it just tanked double-digits," Waldes said. "Now, it's been shooting up double-digits. It's really hard to put a label on why."
Restaurants and bars, consistently one of the town's largest sources of revenue, saw a more modest 9.5 percent increase, while construction sales jumped 24 percent.
"We're seeing that whole real estate sector growing steadily," Waldes said.
The numbers might be a reflection of a larger statewide trend to build with a rebounding economy and a sudden influx of residents.
Following this pattern, Breckenridge's real estate transfer tax collections increased 41.66 percent for the month of February, with single-family homes accounting for the largest portion of sales (29.91 percent). Waldes said this was an indicator of a healthy economy, whereas timeshare sales took the lead during the recession.
"(Single-family homes) is usually the category we like to see near the top. …it is typical when things are good," he said, noting it indicated more homes entering the real estate market.
Story continued below
[iframe src="//e.infogr.am/6bd67cbe-c714-4d3c-a06f-97c9c27c9368?src=embed" title="" width="550" height="1937" scrolling="no" frameborder="0" style="border:none;"></iframe]
THE OTHER END OF THE BLUE
In the Lower Blue, Silverthorne saw $763,151 in collections for February, up 6.9 percent for the month. Of all collections, consumer retail brought in the most, followed by the Outlets, and then food and liquor.
Silverthorne revenue administrator Kathy Marshall noted that consumer retail includes any retail aside from the Outlets at Silverthorne or building retail, including the town's sole dispensary. In past years, the Outlets brought in the most collections, but they have seen a slight decrease in 2016, down 14 percent in February.
"They are starting to get some better occupancy and that helps," Marshall said. "International travellers haven't been as prominent this year as years past because of the value of the dollar."
In Frisco, revenues were up 7.6 percent for February, with $734,052 in collections. Arts and crafts and health and beauty saw large increases, at 105 percent and 126 percent respectively, while recreation decreased 14 percent from February 2015.
In Dillon, February revenues were up 6.7 percent, for a total of $563,501.
A SHORT-TERM HOME
Lodging and accommodations collections were up in every town but Dillon in 2016, with Silverthorne revenues up 44.5 percent year-to-date.
"It was a strong month," Marshall said, noting the addition of the Hampton Inn and Suites helped drive up revenues.
"We also stepped up our collection of short-term rentals," she said. "We're pretty happy to have that increase."
Breckenridge's accommodations tax saw increased revenues, up about 13.2 percent from last year with $880,397 in collections. Dillon was down 3.6 percent, bringing in $33,240, while Frisco saw a 15 percent increase year-to-date, with $100,729 in revenues.
Most said he noticed vacation rental revenues creeping up, making up for nearly a third of the town's lodging tax collections at 28 percent. In February 2015, vacation rentals accounted for 21.5 percent of the town's lodging collections.
"It's certainly becoming a bigger and bigger issue," Most said. "We expect this to continue, that's for sure."
He added that part of the increase might be driven by swifter compliance from residents who recently bought a home, and began renting it out short-term.
"For folks who have just purchased units, the word is certainly out," he said. "I'm getting those calls far earlier than I had in the past."
---
Support Local Journalism
Support Local Journalism
As a Summit Daily News reader, you make our work possible.
Now more than ever, your financial support is critical to help us keep our communities informed about the evolving coronavirus pandemic and the impact it is having on our residents and businesses. Every contribution, no matter the size, will make a difference.
Your donation will be used exclusively to support quality, local journalism.
---
Start a dialogue, stay on topic and be civil.
If you don't follow the rules, your comment may be deleted.
User Legend:

Moderator

Trusted User
---