Mountain Law: Whare are a seller's rights against a buyer of real property after closing occurs?
Suppose Sammy Seller agrees to sell Lot A to Barb Buyer. The purchase and sale contract provides that Sammy will convey Barb the property free of encumbrances and that Sammy will fix the heater at the home on the property. At closing, Barb pays the purchase price and accepts delivery of a quitclaim deed from Sammy. However, Barb then discovers that Lot A is encumbered by an outstanding easement that benefits a third party and that Sammy never fixed the heater. Does Barb have any recourse against Sammy now that closing occurred?
A quitclaim deed provides no assurances of title. The grantor of the deed is saying to the grantee, "whatever interest I have in the property is yours, no promises." Thus, because Barb accepted a quitclaim deed, she cannot sue Sammy under the deed.
Would it be any different if Sammy had instead given a warranty deed? Perhaps. If Sammy had given a "general warranty deed" with no exceptions, then he would be giving Barb assurances of title going back to the beginning of time. So, she could then sue Sammy on the basis that the easement is a breach of the warranty in the deed.
---
---
In contrast, if Sammy had given a "special warranty deed" with no exceptions, then he would be giving Barb assurances that no title issues arose during his time of ownership. For example, in one Colorado case a seller conveyed water rights to a buyer in the 1980s. However, a water court later determined that some of the water rights had been abandoned in the 1950s, some 25 years before the seller took title. It was determined that the seller was not liable for breach of the special warranty because any issues regarding the water rights being abandoned did not occur during the seller's time of ownership. Similarly, it would depend in this case whether the easement at issue arose during the time Sammy owned Lot A.
If Barb cannot sue Sammy under the deed, can she nevertheless sue him for breach of contract? Maybe. Colorado courts recognize a doctrine known as "merger by deed." This means that the delivery and acceptance of a deed may terminate promises contained in a purchase and sale contract regarding the same property because those promises are said to merge into the deed. In this case, even though Sammy promised in the contract to provide title without encumbrances, the quitclaim deed contained no such promise. Thus, by operation of merger by deed, Barb likely can no longer enforce this part of the contract against Sammy. Essentially, the court will treat the deed as being a new contract agreed by Sammy and Barb.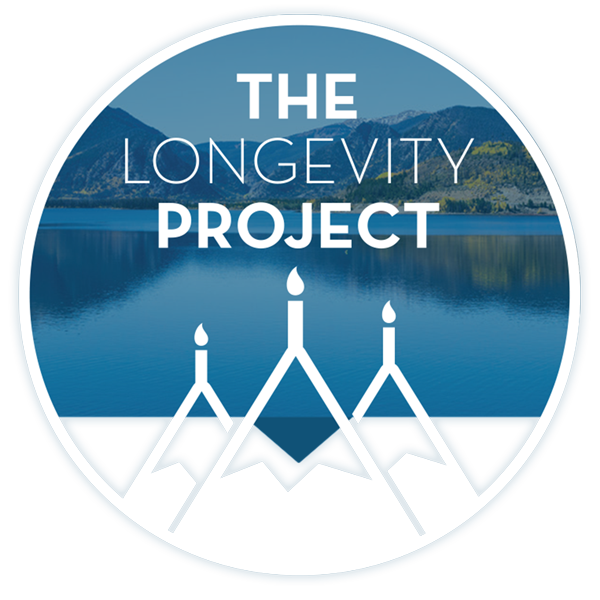 Participate in The Longevity Project
The Longevity Project is an annual campaign to help educate readers about what it takes to live a long, fulfilling life in our valley. This year Kevin shares his story of hope and celebration of life with his presentation Cracked, Not Broken as we explore the critical and relevant topic of mental health.
---
---
Courts recognize various exceptions to merger by deed. One recognized exception is that merger by deed only applies to promises regarding title such as Sammy's agreement to give Barb title without encumbrances. What about Sammy's separate promise to fix the heater? The court may well conclude that this is a "collateral agreement," meaning that it did not merge into the deed because it does not pertain to title. For example, in one Colorado case, the contract said that the carpet would be in good condition, but the buyer discovered after closing that a dog had relieved itself on the carpet before closing. The seller argued that the agreement about the condition of the carpet merged into the deed, but a court did not agree and found the seller in breach of contract.
In sum, Barb may be able to force Sammy to fix the heater, but she is probably out of luck concerning the easement because Sammy's promise to provide title without encumbrances merged into the deed. Barb could have avoided this result by requiring a warranty deed or putting in the contract or the deed itself that Sammy's promise would not merge.
Noah Klug is owner of The Klug Law Firm, LLC, in Summit County, Colorado. He may be reached at 970-468-4953 or Noah@TheKlugLawFirm.com.
---
Support Local Journalism
Support Local Journalism
As a Summit Daily News reader, you make our work possible.
Now more than ever, your financial support is critical to help us keep our communities informed about the evolving coronavirus pandemic and the impact it is having on our residents and businesses. Every contribution, no matter the size, will make a difference.
Your donation will be used exclusively to support quality, local journalism.
---
Start a dialogue, stay on topic and be civil.
If you don't follow the rules, your comment may be deleted.
User Legend:

Moderator

Trusted User
---