Colorado editorial roundup
Hopefully, clarity will come for fracking bans
We're glad the Colorado Supreme Court is going to take a look at whether cities can ban hydraulic fracturing.
That doesn't mean we necessarily support bans enacted by cities. It does mean, however, we think it's a complicated issue, and one that needs the highest court in Colorado to consider the convincing arguments on both sides and bring clarity to the dispute.
---
---
It's worth noting a bit of local irony on this issue. Today, Greeley and Weld County are generally recognized as welcoming the oil and gas industry with open arms. Within city limits, near schools and residences, wells are fracked, tank batteries are installed and trucks haul away the crude oil. It's why "Greeley" and "oil-gas boom" are seen as synonymous in the state of Colorado.
But, in 1985, by a 2-1 margin, Greeley voters approved a drilling ban within city limits.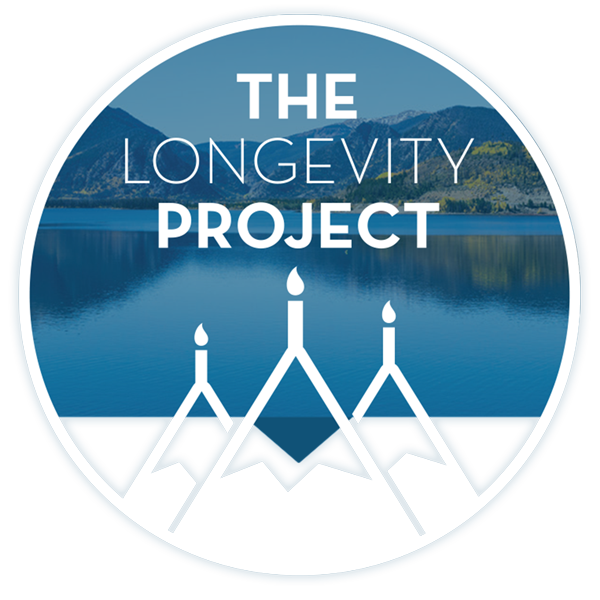 Participate in The Longevity Project
The Longevity Project is an annual campaign to help educate readers about what it takes to live a long, fulfilling life in our valley. This year Kevin shares his story of hope and celebration of life with his presentation Cracked, Not Broken as we explore the critical and relevant topic of mental health.
---
---
It took seven years, but the city's drilling ban eventually made it to the Colorado Supreme Court. The ban was challenged both by oil and gas companies and the state of Colorado. The Colorado Supreme Court eventually ruled local communities can't pre-empt state law regulating the industry, and a ban can have the effect of taking private-property rights away from mineral-rights owners.
The court will hear cases from Longmont, where voters banned hydraulic fracturing in 2012, and Fort Collins, where voters approved a 5-year moratorium in 2013.
The Colorado Oil and Gas Association sued the two cities, and lower courts overturned the local restrictions and sided with COGA, saying regulation is the state's prerogative. The issue of state vs. local control has surfaced many times since the oil and gas boom — brought on by technological advances in fracking and horizontal drilling — came to Colorado about five years ago.
"I would say this is pretty huge," said Tanya Heikkila, an associate professor at the University of Colorado Denver who studies fracking policy debates.
The issue has surfaced in other areas of the country as well. New York has banned fracking statewide, citing environmental and public health risks. But Texas and Oklahoma enacted laws in May that prevent local governments from banning fracking.
It's not hard to see this is a complex issue, and one which brings an extreme amount of passion from both sides. There are no easy answers.
Still, we look forward to a ruling, and, hopefully, the clarity it will bring.
The Greeley Tribune, Sept. 26
Support idea of marijuana clubs
Colorado is still working the kinks out of the state's legalization of recreational marijuana. And with that comes a proposal to allow pot to be used in clubs. It is a change that should be looked into — one that could straighten out and clarify some oddities in the law and perhaps even benefit public safety and ease the burden on police.
State Rep. Kit Roupe, R-Colorado Springs, has drafted a proposal to create a retail marijuana club license. It would allow consumers of at least 21 years of age to use marijuana in a club. The club would also be allowed to serve food and alcohol if also licensed to do so.
It makes sense on several levels. Roupe says her thinking is not so much to give people a place to smoke pot as to clean up a legal gray area. There have been clubs that have sold memberships and then distributed marijuana at the club. Doing so is technically illegal, but the exact legal status is muddied by the idea of membership. Her measure aims to clarify that.
From a broader public point of view, which is preferable? Giving marijuana users a legal place to congregate and smoke their weed, or having them sneak out behind a dumpster or into a park? If they're using it in a controlled, legal environment, the cops have one less thing to worry about and one less law to enforce.
There is also a matter of basic fairness. If drinkers — who kill more people on the highways than potheads — are allowed places to get together and consume alcohol, what is the issue with extending the same courtesy to those whose now-legal drug of choice is marijuana?
Then too, what about tourists? Hotels or motels that allow marijuana to be smoked in their rooms are rare. And smoking it in public is illegal. An argument can be made that the state should not encourage marijuana tourism, but the counter-argument is obvious — it does not need encouragement, only controls. A safe, legal environment out of the weather and under supervision seems like the solution.
It is also less dangerous than one of the alternatives. One way marijuana users can get high regardless of their location is with edible forms of the drug. With no smoke or give-away smell, edible marijuana can be consumed in hotel rooms, bars, movie theaters or just about anywhere else.
But the edible forms have also proven the most problematic. The dosage and strength are unfamiliar, and the frequent resemblance to candy can be dangerous. A toddler is unlikely to find a joint and light it up; however, something that looks like a sweet treat could go right into the mouth. Allowing clubs could help lessen the sale of edibles.
There is nothing critical or imperative about allowing marijuana in clubs, and local governments could still forbid it. But neither does it appear disastrous. Roupe's bill deserves a good look.
The Durango Herald, Sept. 29
CDOT needs to shift its priorities to improved roads, bridges
We can't have good roads and bridges, but we must have modern buildings for state workers paid to build and maintain our transportation assets.
That's what the public is hearing, as the Colorado Department of Transportation tries to justify $150 million for new offices in Denver, Pueblo and Greeley.
Colorado desperately needs to widen about 17 miles of Interstate 25 north of Monument Hill. It is a routine traffic snarl that impedes commerce and trade on the only major highway connecting Colorado's two largest metropolitan areas, which make up more than half of the state's population. Given that widening of 11 miles between Woodmen and Baptist roads costs about $60 million, we could have six lanes between the Springs and Denver for less than CDOT wants to spend on lavish new buildings.
Maybe the agency needs better work space — but that should be hundreds times less a priority than improving the state's most important inter-urban thoroughfare.
Roads and bridges must be replaced and repaired all over the state. Yet, during the last legislative session, the Colorado Department of Transportation opposed a $3.5 billion bonding bill to pay for road improvements. The bonds would have been repaid with half the agency's federal gas tax revenues.
CDOT's apparent "me first" attitude hasn't been well received by ranking state officials.
"I have a huge concern that they can say 'no' to roads, bridges and public safety and 'yes' to bonding for themselves," said Senate President Bill Cadman, R-Colorado Springs.
State Treasurer Walker Stapleton, as reported by Colorado Peak Politics, said "when agencies such as CDOT are spending such a large amount of taxpayers' money, they should have to go through the legislative process to gain approval."
Alas, little can be done to redirect CDOT's priorities. Though the agency helped kill the Legislature's march toward better roads and bridges, the Legislature can't do a thing to stop CDOT from spending money on more comfortable work space. A 1990 law exempts CDOT and state colleges from needing legislative approval for the construction or improvement of buildings.
Though widening I-25 will take years of bureaucratic wrangling before a shovel meets soil, CDOT can spend a larger amount of capital on internal desires without asking permission.
"We're sitting in buildings, many of which were built in the '30s, the '40s and the '50s and many of which were not designed for the capacity at which they are currently being used," said CDOT spokeswoman Amy Ford. "We have issues with fire and life safety. We have flooding issues and (Americans with Disabilities Act) deficiencies."
We'll take her word for it. The buildings must be awful. But so is I-25 between Colorado Springs and Denver: It is dangerous, inefficient and not designed for the capacity at which it is used; it is frequently the scene of fire- and life-safety issues.
We know, money for new buildings is a separate line-item. It should not be conflated with cash for bridges and roads. We get all that. We also know how quick CDOT was to protect its revenues from transportation projects to benefit Coloradans who are tired of waiting for safe, efficient bridges and roads.
Until the agency shows more concern for the public's needs, it should slow down the sudden rush to enjoy more modern digs.
Fix I-25. Then propose new office space.
The (Colorado Springs) Gazette, Sept. 30
---
Support Local Journalism
Support Local Journalism
As a Summit Daily News reader, you make our work possible.
Now more than ever, your financial support is critical to help us keep our communities informed about the evolving coronavirus pandemic and the impact it is having on our residents and businesses. Every contribution, no matter the size, will make a difference.
Your donation will be used exclusively to support quality, local journalism.
---
Start a dialogue, stay on topic and be civil.
If you don't follow the rules, your comment may be deleted.
User Legend:

Moderator

Trusted User
---