Colorado News Roundup: Black-footed ferrets to make return to state (06.06.16)
ENVIRONMENT
BLACK-FOOTED FERRETS TO RETURN TO COLORADO
CHEYENNE, Wyo. — Wildlife officials hope this summer to restore a population of black-footed ferrets to a pair of western Wyoming ranches where the species, for a time believed extinct, was rediscovered in the wild 35 years ago.
---
---
The 35 ferrets released will be among as many as 220 captive-bred ferrets released in Wyoming, Montana, Colorado and Kansas this year. The U.S. Fish and Wildlife Service breeds the ferrets at a facility outside Fort Collins in northern Colorado.
The Wyoming Game and Fish Department plans to release its allocation of young ferrets July 26 on the adjoining Pitchfork and Lazy BV ranches in western Wyoming.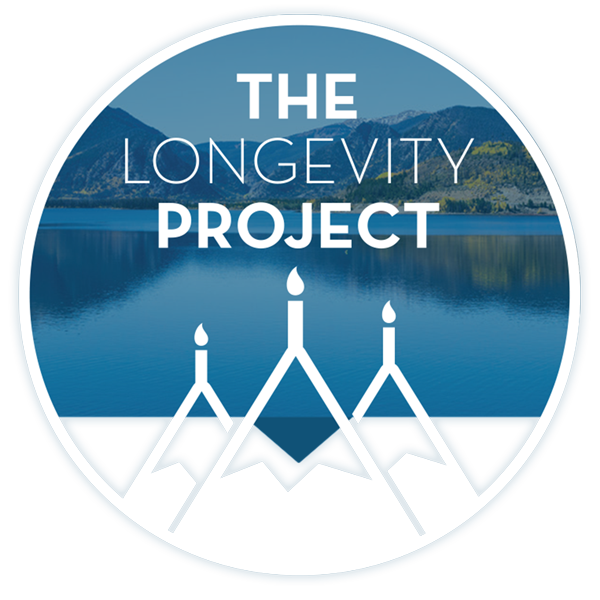 Participate in The Longevity Project
The Longevity Project is an annual campaign to help educate readers about what it takes to live a long, fulfilling life in our valley. This year Kevin shares his story of hope and celebration of life with his presentation Cracked, Not Broken as we explore the critical and relevant topic of mental health.
---
---
A member of the weasel family, the black-footed ferret easily ranks among the most charismatic endangered species. Long and sleek, they are nocturnal and resemble masked robbers because of the black splotches around their eyes.
They live in vast colonies of prairie dogs, upon which they prey and depend on for food. Typically cattle ranchers out West do their best to poison off prairie dogs to prevent pasture damage.
"We are doing what we can to make sure that these ferrets are going into healthy prairie dog colonies," said Zack Walker, the department's non-game bird and mammal supervisor.
Biologists for several years had thought the black-footed ferret extinct until a dog named Shep brought one home on the Lazy BV in 1981. Scientists captured all the remaining ferrets they could find from the nearby Pitchfork about 40 miles east of Yellowstone National Park.
The rounded-up ferrets helped establish the federal captive-breeding program that has released hundreds of ferrets into the Western U.S. since the early 1990s. The process of preparing young ferrets, called kits, for release includes training them to hunt prairie dogs.
Biologists also plan to release black-footed ferrets this year at six locations in Colorado, including the Rocky Mountain Arsenal National Wildlife Refuge near Denver.
SOUTHWESTERN COLORADO HAS WEATHER BLIND SPOT
CORTEZ, Colo. — A researcher for the Colorado Water Conservation District says southwestern Colorado has a weather radar blind spot that makes it difficult to predict severe storms.
Forecasters say they are being forced to rely on radar installations in Grand Junction, Flagstaff, Arizona and Albuquerque, New Mexico, and none of those stations can detect dangerous low-altitude conditions over hundreds of miles. Forecasters have to rely on satellite images, weather watchers and far-away radar images to make predictions in those areas.
Officials said several severe storms have hit the area without warning.
"We can't forecast what we can't see, whether it's water supply or extreme weather," said Colorado Water Conservation District researcher Joe Busto.
Jim Pringle, a meteorologist with the National Weather Service in Grand Junction, said none of the stations detect low-altitude, dangerous conditions in an area that reaches from Alamosa west to the Grand Canyon, and from Gallup, New Mexico, north to Moab, Utah.
"We would like to see a radar station in that area," he said. "On the weather maps, you can see the gap in your area where radar does not hit."
Scientists say the blind spots are caused in part by the curvature of the Earth. When straight-line radar beams reach southwest Colorado from the closest station in Grand Junction, they're too high to do much good.
Meteorologist Jim Andrus, of Cortez, provides information for the National Weather Service in the blind spot, using the internet at the Cortez Public Library, the Cortez Journal reported.
"I've had several incidents where there were no radar echoes showing up on the weather channel, but it's raining or snowing outside," he said. "Radar is not picking up low-level storms."
In 2014, he alerted the weather service to a severe storm that approached Cortez from a blind spot near Ute Mountain. The weather service issued a warning based on Andrus' report from the ground, and people were able to scramble to safety.
"It hailed, and trees were blown down. Radar can tell you how intense a storm is," he said.
HEAD OF ARIZONA PARK TO BECOME ROCKY MOUNTAIN SUPERINTENDENT
TUCSON, Ariz. — The current superintendent of Saguaro National Park in Arizona will become the next superintendent of Rocky Mountain National Park in Colorado.
The National Park Service says Darla Sidles will begin her new assignment on Aug. 7. Her appointment was announced Monday.
She is a 26-year Park Service employee who previously was deputy superintendent of Independence National Historical Park in Philadelphia. Before that she served at Grand Canyon Parashant National Monument in Arizona as superintendent and assistant monument manager.
MISSING DOG FOUND AFTER 10 DAYS IN WOODS
ASPEN, Colo. — A rescued former sled dog is back with her shelter buddy after going missing for 10 days in the woods.
The Aspen Times reports Aspen Animal Shelter took in 13-year-old Cleo from a Snowmass Village business where the former owner was convicted of misdemeanor animal cruelty.
Cleo had been adopted days before she went missing May 22.
People posted signs, put up reward money and used pet psychics, a drone, and social media.
Kayaker Denise Handrich contacted the shelter after spotting Cleo along the Roaring Fork River and sharing a power bar with the slightly-underweight dog.
Shelter director Seth Sachson says Cleo likes spending time with another dog from the Snowmass Village business.
He said the shelter is the best place for Cleo at this stage of her life.
MEDIA
NPR STAFFER KILLED IN AFGHANISTAN STARTED CAREER IN BOULDER
BOULDER, Colo. — The veteran news photographer and video editor for National Public Radio killed in Afghanistan got his start in journalism in Colorado.
David Gilkey worked at the Daily Camera in Boulder in the 1990s.
A photographer for the newspaper, Cliff Grassmick, says he remembers him as always looking for an adventure, calling him a "photojournalist Indiana Jones."
A former feature writer for the Camera, Rolling Stone contributing editor Steve Knopper, called Gilkey one of the most talented photographers he's ever worked with.
COLORADO WOMAN FINDS HER HERO 24 YEARS AFTER NEBRASKA ACCIDENT
NORTH PLATTE, Neb. — An Iowa woman who was badly injured in a car accident in Nebraska has found the man who helped keep her alive 24 years ago.
Jennifer Hardie-Fehrer, now a nurse in Chariton, Iowa, has thought often about the man she could remember only as Chris, who stopped after seeing the June 4, 1992 accident on Interstate 80 near Hershey.
She was 12 and her sister Trisha, 23, were driving from Colorado to spend time with their father in Iowa. Trisha lost control of the car as she reached for something and the car rolled, ejecting Jennifer Hardie-Fehrer into the eastbound passing lane.
Chris Scaff was an emergency medical technician and firefighter who drove a truck in his spare time to pay for additional education.
"Jen was bleeding out," he told The North Platte Telegraph . He ran out of bandages from his medical kit as he tried to stop the girl's bleeding, so he had to use a blanket. After surgery and other treatment, she eventually went home.
It turns out she lived in Arvada, about 50 minutes from where Chris did. They visited several times but eventually lost touch. He moved to Indiana and later was badly injured in an all-terrain vehicle accident.
He now lives in Loganton, Pennsylvania, where he teaches fire and emergency medical services classes.
Hardie-Fehrer didn't forget him. She had to find him.
"I wanted to do a better job saying, 'Thank you,' than I was capable of at 12," she said.
She and a friend put together a Facebook post on May 30, asking for help in finding Chris. A newspaper reporter offered to help track him down, and did.
"I didn't even know if she was still alive," Scaff said.
On Saturday, the two spoke. He said he'd been thinking about her as the anniversary of her accident approached. She thanked him and called him her hero.
"We will never lose touch again, I promise," Hardie-Fehrer said.
TRANSPORTATION
CONSTRUCTION WORKER SERIOUSLY INJURED IN WRONG-WAY CRASH
JOHNSTOWN, Colo. — A person working on a road construction project in northern Colorado is in the hospital after being hit by a driver going the wrong way on Interstate 25.
Trooper Nate Reid told the Greeley Tribune that a Ford Escape driving north on the southbound side of I-25 near Johnstown first hit an unoccupied truck early Monday. The SUV then rolled and hit the worker, a contractor for the Colorado Department of Transportation.
Reid says the driver of the Escape and her passenger were also taken to the hospital along with the worker. All had serious injuries.
COLORADO MAN DIES TRYING TO SAVE DOG ON UTAH ROAD
DUCHESNE, Utah — A Colorado man and the dog he was trying to save are both dead after being hit by a car in Utah.
Authorities say 64-year-old Timothy A. Reed of Steamboat Springs, Colorado was killed near Duchesne at about 5:30 a.m. on Friday.
Utah Highway Patrol officials say he had pulled his truck and trailer to the side of State Route 191, and his black lab mix ran into the road.
Authorities say it appears Reed was trying to save the dog but was killed along with it when both were hit by a Ford Focus.
Troopers say no charges have been filed against the driver. They say Reed was in Utah on business.
— The Associated Press
---
Support Local Journalism
Support Local Journalism
As a Summit Daily News reader, you make our work possible.
Now more than ever, your financial support is critical to help us keep our communities informed about the evolving coronavirus pandemic and the impact it is having on our residents and businesses. Every contribution, no matter the size, will make a difference.
Your donation will be used exclusively to support quality, local journalism.
---
Start a dialogue, stay on topic and be civil.
If you don't follow the rules, your comment may be deleted.
User Legend:

Moderator

Trusted User
---