Attempted first-degree assault charge dropped in Summit County break-in case
Following an alleged November break-in that turned sour, defendant Dylan Haas appeared in court on Tuesday for a preliminary hearing. Following an afternoon of testimony, Summit County Judge Edward Casias agreed to drop the class-three felony charge of first-degree assault.
Haas, 22, was arrested with a total of 15 charges after a man told police he had been stabbed when a group of men entered a friend's Wildernest condominium.
"There had to be an intent to cause serious bodily injury with a deadly weapon," Casias said during a Jan. 5 preliminary hearing.
---
---
Haas faces charges of attempted second-degree murder, first-degree burglary, second-degree assault, conspiracy to commit first-degree burglary, conspiracy to commit second-degree assault and several others.
The judge said he would bind over the second-degree attempted murder charge, a class-three felony, by the "reasonable person standard."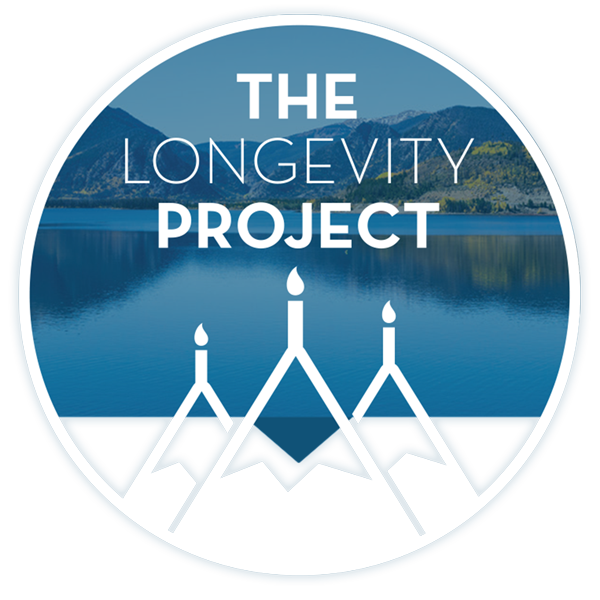 Participate in The Longevity Project
The Longevity Project is an annual campaign to help educate readers about what it takes to live a long, fulfilling life in our valley. This year Kevin shares his story of hope and celebration of life with his presentation Cracked, Not Broken as we explore the critical and relevant topic of mental health.
---
---
"You can't come at someone with a long knife and not expect them to die if they're stabbed in the chest," Casias said. "Thankfully, the injuries were not significant."
Despite a request from the defense, the judge also ruled to bind over the two conspiracy counts, noting according to law enforcement testimony, the group said they would come back after they were kicked out of the party, returning shortly after and kicking in the doorjamb to enter the condo.
"For me, that constitutes the elements of conspiracy, and they forced their way in, that's burglary," he said. "Even if Mr. Haas tries to claim self-defense, I don't know if he is entitled to it. He is a trespasser."
THE TESTIMONY
Summit County deputy Steve Maes noted the victim said the night of Nov. 14, a group of men and one woman showed up to a party uninvited. They were inside for about 45 minutes before they started pushing guests and were asked to leave before they were pushed outside. One of the uninvited men said they would be back.
He said the men returned 20 minutes later, and a girl sitting by the door let them in. There was a fight in the kitchen, and the guests pushed the man out of the door.
Just minutes later, a man allegedly kicked in the door, breaking the doorjamb. A fight broke out, when the victim saw his friend fighting in the hallway.
Haas and the victim's friend were fighting in the hallway. The victim said he pushed Haas, and a group of men pulled his sweatshirt over his head, so he couldn't see. The victim managed to pull off his sweatshirt.
"When he could see, he saw Dylan with a knife that was coming toward him," Maes said.
The victim was only able to partially block the knife and had cuts to his right bicep and shoulder. In his report, Maes noted the victim had a 3" laceration on his chest, a 3" cut to his shoulder, a 2.5" cut on his right elbow and a 3.5" cut to his right bicep.
Two days later, Maes contacted Haas, who said he had been involved in an altercation. However, Haas said he was the victim, that he had been assaulted and didn't stab anybody.
"I had never mentioned a stabbing or a knife," Maes said.
When he arrived the condo where the party took place, he said the victim and the unit owner showed him the knife, which was taken from the kitchen. It measured approximately 14-inches long in total.
"With a nine-inch blade, it could possibly cause a lot of damage on somebody," he concluded.
QUESTIONING THE EVIDENCE
However, in cross-examination, public defense attorney Carolin Whippo noted that the victim did not seek medical attention for any of the lacerations. In her line of questioning, Maes agreed that none of the injuries were life-threatening, noting no bleeding, stitches or bandages on the cuts.
In addition, Whippo questioned why no one involved called the police. While Maes did not ask the unit owner, he noted the victim didn't plan to call the police until he got home and his mother advised him to do so.
Finally, the defense attorney questioned whether the physical evidence of the fight corroborated with the victim's statements. For example, the t-shirt the victim presented to the police as the one he wore the night of the party had a small cut near the collar — but no cuts across the chest and no blood near the chest or cut.
"The way I saw it, the knife was caught under his shirt, the shirt was pulled down and it cut across his chest," Maes said.
When Maes arrived at the condo unit, the knife Haas supposedly used was sitting on the kitchen table, with no trace of blood.
"I had said 'I don't see any blood on there', and (a witness) told me several people had touched that knife," Maes said.
No fingerprints were taken, and the knife was not submitted for DNA testing.
"I do believe the DA is overreaching in criminal attempt for second degree murder," Whippo said. "Aside from (the victim's) statement … you have no physical evidence to connect Mr. Haas to the knife."
She noted that the prosecution would have to prove that Haas' actions would almost certainly result in death, and that he had a criminal intent to kill the victim.
"There was no reason to be practically certain that death would be the result and ultimately, in this particular case, there was no serious bodily injury," she concluded.
She asked the court not to bind over charges of attempted second-degree murder, conspiracy to commit first-degree burglary and conspiracy to commit assault in the second degree, at minimum.
Deputy district Attorney John Franks disagreed, noting in most cases "conspiracy is rarely proven by evidence of a mutual agreement."
"What we do have is a bunch of people kicked out of a party that threaten to come back and do come back," he added.
He argued the first-degree murder count should also be bound over, given the size of the knife and the victim's actions.
"It was only the defensive act of a victim that kept (Haas) from making that move," Franks said. "There is sufficient evidence for the jury to make that decision at trial."
Nine counts were not discussed at the hearing, as they were related to Haas' prior criminal history, with two felony convictions within the last ten years. According to court documents, Haas has two previous felony convictions from the state of Illinois. In 2011, he was convicted of attempted burglary, and, in 2012, he was convicted of child sex abuse. Under Colorado law, a "habitual offender" may face an enhanced sentence.
Haas will next appear in court on Jan. 25, at 9 a.m.
---
Support Local Journalism
Support Local Journalism
As a Summit Daily News reader, you make our work possible.
Now more than ever, your financial support is critical to help us keep our communities informed about the evolving coronavirus pandemic and the impact it is having on our residents and businesses. Every contribution, no matter the size, will make a difference.
Your donation will be used exclusively to support quality, local journalism.
---
Start a dialogue, stay on topic and be civil.
If you don't follow the rules, your comment may be deleted.
User Legend:

Moderator

Trusted User
---