High Country Crime: Aspen painting slasher remains elusive
Police said Thursday the man who entered an Aspen art gallery earlier this week and slashed a $3 million painting with a knife-like object is proving an elusive target.
"We're still not sure what this is about," said Aspen Assistant Police Chief Bill Linn. "With some cases, it's easy to infer a motive. This is a head-scratcher."
The suspect went into Opera Gallery on Dean Street at about 4 p.m. Tuesday and used a blade of some kind to make two cuts in the painting before running out the door.
---
---
Officers went door-to-door Thursday in that area in an effort to determine if residents might have seen the man or a car he might have gotten into, Linn said, but no leads have yet come out of that effort.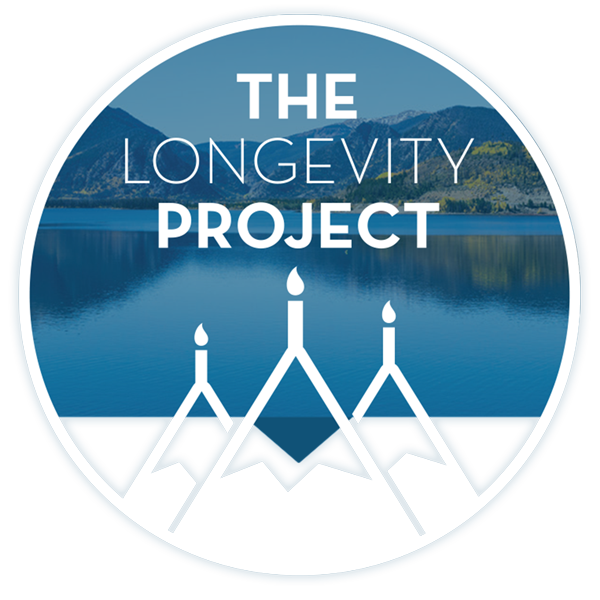 The youngish-looking man entered the Opera Gallery, placed a block of wood in the door jamb so the door couldn't close all the way, then headed straight for an approximately 8 1/2-foot by 6 1/2-foot painting by artist Christopher Wool. The man slashed it twice and ran out, grabbing the block of wood on his way out. The man wore a glove only on his left hand and appeared to be careful not to touch anything with his bare right hand.
---
---
The man, who was inside for only about 15 seconds, was dressed in dark clothing and wore a dark cap, sunglasses and had a full beard.
"On its face, it's extremely suspicious," Aspen police detective Jeff Fain said Wednesday. "There has to be a reason someone would want to destroy this painting."
The painting that was defaced in Aspen, titled "Untitled 2004" and priced at $2.95 million, was for sale on consignment. The gallery's owner, Gregory Lahmi, said Wednesday the painting was destroyed. He said in the weeks leading up to the incident he received three phone calls from a blocked number, and the person was asking specific questions about the gallery having a Wool work.
— Jason Auslander, The Aspen Times
meth and 8 pounds of pot
The Garfield County Sheriff's Office on April 23 received reports of a black car driving east in westbound lanes of Interstate 70 near Parachute and nearly hitting another vehicle.
Authorities came across a Chevrolet Spark parked on the interstate shoulder, but facing the wrong direction. When deputies asked if the driver was OK, at first he just stared at them with a confused look, according to an affidavit.
He was continuously and rapidly moving his hands on his lap. When asked if he was on any drugs, he said that he'd done about $20 worth of methamphetamine about an hour before.
The driver said he was traveling from Illinois to California in a rental car. When asked if he knew what state he was in, he looked around and finally said "Denver."
In the vehicle, sheriff's personnel found two syringes, four syringe caps, a couple baggies containing about 1.2 grams of methamphetamine and "two wrapped cardboard boxes, (at a total weight of about 8.7 pounds) each containing multiple vacuum sealed clear baggies containing suspected marijuana."
He was arrested on charges of possession with intent to distribute between 5 and 50 pounds of marijuana and possession of a schedule II controlled substance, both drug felonies. Additionally his arresting charges included driving under the influence and reckless driving, both misdemeanors.
— Ryan Summerlin, Glenwood Springs Post-Independent
Brothers receive 90-day sentence after posing as housekeepers
Two brothers who posed as housekeepers and stole from condominiums in the Ski Time Square area have been sentenced to 90 days in jail.
Deven R. Arlington-Hernandez, 22, had been charged with six felonies and six misdemeanors.
Quishani D. Arlington, 24, was charged with one felony and two misdemeanors.
On Feb. 10, Steamboat Springs police officers responded to The Christie Club in Ski Time Square for a report of two men posing as housekeepers.
After being confronted by staff, the men fled. They were later found.
Staff members were suspicious, because there had been thefts at the condo complex in recent weeks.
Christie Club staff told police the men were seen knocking on a door with cleaning products and a laundry bag with towels.
As part of a plea deal, both men plead guilty this week to felony theft.
Judge Shelley Hill sentenced the men to four years of supervised probation, 75 hours of useful public service and to take a 16-hour online theft class.
The brothers will also have to write letters of apology.
Quishani Arlington, who has no known criminal history, told Hill that he came to Steamboat for a temporary job and resorted to stealing.
"I do feel sympathy for the individuals — the victims," Arlington said.
— Matt Stensland, Steamboat Today
Rock-hurling teen arrested
Two men at the Carbondale 7-Eleven flagged down an officer April 21 and reported that, while they were driving on Colorado 133, a young man had been chasing them on a bike and throwing large rocks at their truck.
Contacting an 18-year-old matching that description on a bike at 12th Street and Colorado Avenue, an officer yelled at him to stop, but he kept pedaling away, losing police for a time.
While police were searching the area, another officer later spotted the young man at the same intersection. He wasn't apprehended until a civilian knocked him off his bike, and he was still "combative verbally and physically" and not cooperating with police, according to an affidavit.
"The suspect … was yelling that he hated white people while throwing rocks and broken glass on the ground near him at the bystanders," according to the report.
He was arrested on charges of felony menacing, along with misdemeanor charges of obstructing a police officer and resisting arrest.
— Ryan Summerlin, Glenwood Springs Post-Independent
Battle Mountain High School hit with violence threats
Local school district officials and law enforcement say they're serious about four anonymous threats of violence toward Battle Mountain High School.
They're also calling for calm amid misinformation and copycatting floating around social media.
On Friday, April 28, Battle Mountain staff members found two messages written on the floor of Battle Mountain High School. One of these messages communicated a threat of violence for a specific date but was not directed to any specific individuals. The other was a suicide note.
On Tuesday afternoon, two more messages were found in the school. One was similar to Friday's threat message; the other appears to be a copycat, school district officials said.
"While it is known that a date was specified in the threat, we are taking action to not assume it to be isolated to that day," said Rob Parish, Battle Mountain's principal. "There are certain security steps that we can share with families and others that we are doing behind the scenes, which if known, would impact their effectiveness. We are acting on the situation with extreme seriousness."
Battle Mountain administrators and district officials have been deluged with emails from parents and concerned citizens offering advice, suggestions for investigative techniques and general feedback. Every message is being read and considered, they said.
— Randy Wyrick, the Vail Daily
---
Support Local Journalism
Support Local Journalism
As a Summit Daily News reader, you make our work possible.
Now more than ever, your financial support is critical to help us keep our communities informed about the evolving coronavirus pandemic and the impact it is having on our residents and businesses. Every contribution, no matter the size, will make a difference.
Your donation will be used exclusively to support quality, local journalism.
---
Start a dialogue, stay on topic and be civil.
If you don't follow the rules, your comment may be deleted.
User Legend:

Moderator

Trusted User
---