Forest Service seeks to trim monitoring
BOB BERWYN
summit daily news

SUMMIT COUNTY " A move by the White River National Forest to cut a list of key management indicator species will result in less accurate monitoring of ecological conditions on the 2.3 million-acre forest, watchdog groups said Monday.
By carefully tracking trends in the populations of plants and animals on the management indicator species (MIS) list, Forest Service biologists can " in theory " better understand how natural processes and management activities are changing conditions on the forest. That helps the agency determine what management activities or changes might be needed to achieve desired conditions.
In all, the White River proposes to drop half of the 16 species on the list and replace several others. Northern sage grouse, pygmy nuthatch, black swift, juniper titmouse, Macgillivary's warbler, alpine willow communities, pinyon-juniper communities, brook trout and brown trout are all slated for removal.
---
---
"The changes will give us the ability to use our limited resources more effectively," said White River National Forest ecologist Keith Gietzentanner.
Forest planners want to remove snowshoe hare as an indicator species, to be replaced with lodgepole pine, as well as completely removing alpine willow communities from the list.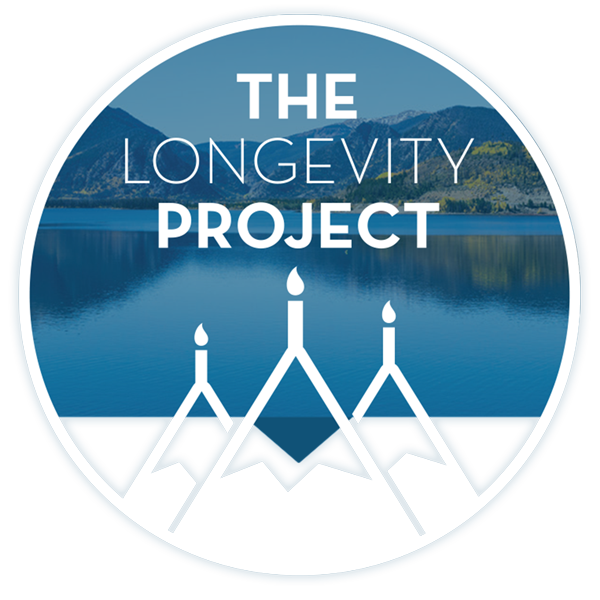 Participate in The Longevity Project
The Longevity Project is an annual campaign to help educate readers about what it takes to live a long, fulfilling life in our valley. This year Kevin shares his story of hope and celebration of life with his presentation Cracked, Not Broken as we explore the critical and relevant topic of mental health.
---
---
According to Gietzentanner, replacing snowshoe hare with lodgepole pine will better enable the Forest Service to determine if they're getting the early stage of lodgepole growth that's an important food source for snowshoe hares, which, in turn, are a key food source for threatened Canada lynx.
"I don't think it's going to affect monitoring in the field at all," said Vern Phinney, a Forest Service biologist who will soon be taking over as the field biologist for the Dillon District. "If anything, it's going to make it easier. The changes we've made are species that are easier to monitor and they'll still tell us what we want to know."
Replacing northern sage grouse with Brewer's sparrow will help the agency better monitor that shrubby habitat, Gietzentanner said, explainging that the grouse is difficult to monitor, and that the sparrow occupies nearly the same habitat.
But it's not clear if the sparrow is as sensitive to habitat disturbance " from gas drilling activities, for example " an important question since the species on the list are supposed to serve as indicators of how various activities affect the forest.
As far as removing alpine willow communities from the list, Gietzentanner said such broad ecological communities are difficult to measure. Gietzentanner said the addition of the American pipit to the list (as a replacement for horned lark) will help the agency at least keep track of alpine grass and forb lands.
Phinney said adding the American pipit will help field biologists gauge impacts from uses like hiking, based on its nesting habits. He said removing alpine wetland communities makes sense, because they are static.
But the removal of alpine willow communities leaves the list without any representation from high alpine wetlands ecosystems, which have been impacted by historic mining activities, as well as from ski area development. The EPA expressed concerns about long-lasting impacts to sensitive alpine wetlands during the revision of the White River National Forest plan a few years ago.
"That's just wrong," said Rocky Smith, director of Colorado Wild's Forest Watch program. "They're just not doing their job if they don't have any way to monitor alpine ecosystems. How are you supposed to know what's happening if you aren't tracking (these species)."
According to Smith, the White River list is bare-bones as it is. Halving the number of species will make it even harder to monitor forest conditions.
Changes to the White River indicator species list are based in part on a recent revision of the overall forest planning regulations. According to the White River National Forest (WRNF), the changes, to be implemented as an amendment to the WRNF plan, will help ensure that the monitoring is "feasible, useful and not redundant."
Forest Service officials have touted some of the national-level planning changes as positive steps to address procedural gridlock.
But some of those same officials who are now setting agency policy were formerly timber industry lobbyists, or advocates for the oil and gas industry.
And while some see the steps as needed to reduce red tape, environmentalists say the measures are shortcutting environmental protections for sensitive natural areas.
The Forest Service has lost several significant legal battles based on its inability to show that it followed its own requirements for monitoring indicator species, most recently when the agency lost a bid to do extensive salvage logging in the area of the Missionary Ridge wildfire near Durango.
Those legal setbacks show the agency can't play by its own rules, so now it wants to change them, said Colorado Wild's Rocky Smith.
The Forest Service also has several other lists of species that it monitors, with a closer focus on the condition of those populations than on overall ecosystem health. Plants and animals listed as threatened or endangered under the Endangered Species Act are evaluated on a case-by-case basis as various activities are proposed on National Forest lands.
And the agency also maintains its own list of sensitive species it monitors more closely. But the indicator species list is still an "important metric" when it comes to measuring overall ecosystem health, Shoemaker said.
---
Support Local Journalism
Support Local Journalism
As a Summit Daily News reader, you make our work possible.
Now more than ever, your financial support is critical to help us keep our communities informed about the evolving coronavirus pandemic and the impact it is having on our residents and businesses. Every contribution, no matter the size, will make a difference.
Your donation will be used exclusively to support quality, local journalism.
---
Start a dialogue, stay on topic and be civil.
If you don't follow the rules, your comment may be deleted.
User Legend:

Moderator

Trusted User
---