Lady Tigers lax loses tight final home game to Grand Junction, 7-10
Summit vs. Grand Junction, May 3
Score 1st 2nd Final
Summit 1 6 7
GJHS 3 7 10
It wasn't quite the Senior Night game the Summit girl's lacrosse team wanted, but it was a showcase this promising program needed.
Under the fading rays of Tuesday sun — the game was pushed back to 5:30 p.m. for AP testing — the Lady Tigers took on the other Lady Tigers of Grand Junction for Summit's final home varsity game of the spring season. The game started slow in the first half, but things quickly picked up as the two 4A Western Slope foes started trading goals at a rate of one every minute in the second. Unfortunately for the home team, Junction started the half ahead and stayed that way, eventually defeating Summit, 7-10, despite highlight-reel playing from a cadre of juniors.
Junction entered the match ranked No. 3 in the league with a 10-2 record overall and 4-2 record in the 4A Slope, behind only undefeated Aspen (7-0 league) and perpetual powerhouse Battle Mountain (9-1 league). On paper, the game seemed like Junction's to dominate, but the No. 7 ranked Summit squad (3-9 overall, 2-4 league) wasn't about to roll over and play dead, especially not the graduating seniors playing in their final home game.
---
---
Senior co-captain Elle Scott-Williams came out with guns blazing. Although she had just one goal, she managed the field like a pro and kept the big, fast Junction line from hogging the ball. Bad luck followed Summit like a lost dog — the attackers had several would-be goals bang around the posts — but the girls were playing tough in response to Scott-Williams. This helped Summit keep things tight at 1-1 until the final five minutes, when Junction scored back-to-back goals to enter the locker room ahead, 3-1.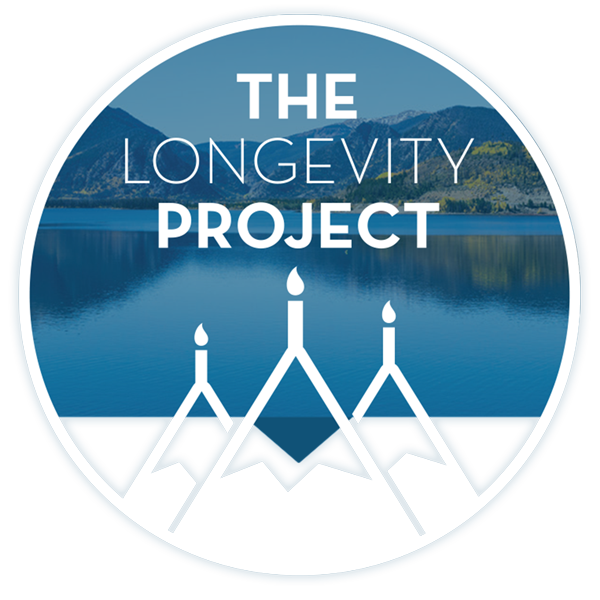 "Grand Junction is just a tough team," head coach Merri McKissock said. "We had two post shots and that's two goals right there. The goalie made great saves and the post definitely helped out."
---
---
Tough team or no, Summit stayed neck-and-neck with Junction. With only four graduating seniors and a whopping 14 juniors ready to fill their shoes, next season promises to be stellar for the Summit girl's program. The Senior Night fans were treated to a preview of the explosive excitement to come when fast, nimble junior Kenady Nevicosi started tearing through the Junction defense.
After the slow-burning first half, Nevicosi & Co. wasted no time scoring with a goal from fellow junior Katelyn Keen less than a minute into the second. Junction responded with two back-to-back nets about five minutes later, bringing the score to 2-5.
And that's when Nevicosi started lighting up the field. Less than 30 seconds after Junction extended the lead, the star attacker gobbled up the ball on a scrum in front of the Junction goalie and slipped it into the corner. She went on to score four goals total — a hat trick, plus one — including an unbelievable run that started deep in her team's territory, wove past mobs of players at midfield, barreled through the last two defenders and ended with a pinpoint shot to the upper-right. All told, Nevicosi covered about 60 yards en route to that one — a bright spot after lengthy stretch of sloppy, lackadaisical play at midfield helped Junction maintain the lead.
"We need to start going one v. one on offense and defense," McKissock said. "We were on our heels watching what they were doing and reacting instead of attacking."
Despite ending with a losing record, McKissock is certain her team will return next season ready to dominate the league. She'll miss her core group of talented seniors — Scott-Williams recently committed to varsity lacrosse at University of Colorado-Colorado Springs — but she's confident the massive junior class is a major threat.
"They've just been awesome," McKissock said of the varsity squad. "They've learned of play together, with better passing and better movement. We've been talking MVP choices and thinking about how to get plaques for half the team."
Summit's final game is an away match on May 6 at Pine Creek High School in Colorado Springs.
---
Support Local Journalism
Support Local Journalism
As a Summit Daily News reader, you make our work possible.
Now more than ever, your financial support is critical to help us keep our communities informed about the evolving coronavirus pandemic and the impact it is having on our residents and businesses. Every contribution, no matter the size, will make a difference.
Your donation will be used exclusively to support quality, local journalism.
---
Start a dialogue, stay on topic and be civil.
If you don't follow the rules, your comment may be deleted.
User Legend:

Moderator

Trusted User
---