Breckenridge woman tireless in spreading Bear Aware gospel
Alli Langley
alangley@summitdaily.com

Like the bears she loves, Gail Marshall approaches people's yards and front porches every summer and looks around to see if anyone is home.
For the last 16 years, she has knocked on Summit County doors and talked to residents about how to live in the bears' backyards. When no one answers, she leaves information about helping the bears stay alive by keeping them from getting into trouble.
Marshall started volunteering with Bear Aware, a Colorado Parks and Wildlife outreach program, in 1998, and since then she has set up educational booths at festivals, given PSAs on the radio, talked to HOAs, presented at schools and read to children (and their trash-disposing parents) at local libraries.
---
---
"She is very passionate about wildlife and bears specifically," said Elissa Knox, one of two Parks and Wildlife officers who cover Summit County. "She'll talk your ear off about bears."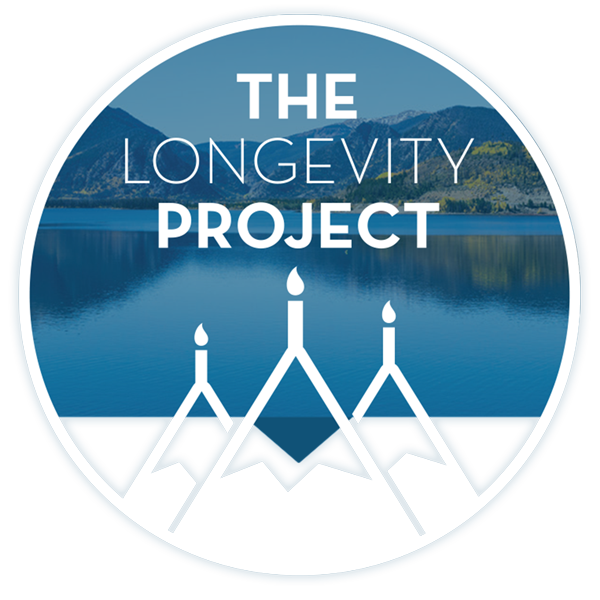 Marshall has gone door to door through the entire county three or four times, visiting trouble spots over and over. She has taken her passion to town council and county commission meetings, fighting for government action to help protect the bears.
---
---
"She's really gone above and beyond as a volunteer," Knox said. "Having Gail just allows us to reach a lot more people every year."
Knox accompanied Marshall in support of her latest effort to pass a countywide trash ordinance at a commission meeting on Oct. 7.
Many of the repeat problems are in unincorporated areas of the county, Marshall said. The longtime locals know what to do. It's the vacationers and newcomers who aren't aware that leaving their trash out can mean a wildlife officer might have to kill a bear.
"It's very scary to me what happens. People moving up here unaware of our wildlife," Marshall said.
At least her Summit County Bear Aware program has the best record in terms of bear problems of the dozen or so programs in the state, she said. The Aspen area is the worst.
Pitkin County and the Roaring Fork Valley usually experience the most bear incidents, and this summer was particularly bad.
"That's the example of what we don't want to happen in Summit," said County Commissioner Karn Stiegelmeier.
Stiegelmeier said the county would favor efforts to educate people and help them afford bear-resistant trash bins over an ordinance that fines and punishes people.
STARTING WITH WINNIE
Originally from Massachusetts, Marshall, 58, of Breckenridge, started working with bears in 1977.
She was volunteering at the Squam Lake Natural Science Center in New Hampshire, and though the center housed plenty of wildlife, she connected most with an orphaned cub named Winnie.
Marshall couldn't pick up the baby bear because of her claws, but she found she could get Winnie to cooperate using yogurt from the fridge.
"I'm sure I took somebody's lunch while I was doing all this," Marshall said, "but I had a job to do."
A lifelong animal lover, Marshall worked as a veterinary technician in Boston before being accepted to the pre-vet program at the University of New Hampshire. She decided against the vet route while her mother was dying of cancer, and instead Marshall graduated from the university with a communications degree.
Then she joined the education department of the world's largest veterinary hospital at the time, the Animal Medical Center in New York City, where celebrities brought their pets.
Marshall moonlighted as a vet tech at The Humane Society of New York until she rose to become director of education at the Animal Medical Center. After eight years there, she left and earned an MBA in marketing.
In 1993, she moved across the country to work in marketing at Breckenridge Ski Resort, and she's been in Summit County ever since.
HOME IN BEAR COUNTRY
When she first moved to Summit, bears were eating hay in the stables and breaking into kegs on Peak 8.
"Oh, they love beer," she said.
The local police departments weren't doing a good job helping with bear problems back then, she said, so she got involved with the Bear Aware program.
Marshall said she has struggled with full-time work since being injured in a car accident, and spending so much time focused on Bear Aware has helped her cope.
"That's what has really kept me going and happy," she said.
She has become an expert on bear public relations and was once called down to the Florida panhandle to help with bear problems near Apalachicola.
She discovered the job also involved snakes and alligators, though, so she turned it down.
"I don't do reptiles," she said.
She does sometimes talk about animals other than bears.
Over the years, Colorado's Bear Aware programs expanded to include more wildlife species, and Marshall said she always talked about mountain lions and is now trying to learn more about moose.
Marshall's husband, Jack Rueppel, said he can't imagine Marshall not being involved with Bear Aware. When the two first met, he said, he was impressed with the volunteer work she did with the program.
"She was kind of filling a need that nobody else in Summit County was doing on a consistent basis," said Rueppel, 50.
For years Rueppel has donned a bear costume when he walks with Marshall in the Fourth of July parade. The couple own a couple of stuffed toy bears, a bear-inspired ottoman and a large library of bear books. Rueppel joked that their two Bernese mountain dogs, Choxie and Henri, kind of look like bears.
CANVASSING FUN
When Marshall goes door to door, she is often accompanied by her friend Debbie Sodergren.
"She's put a lot of heart and soul into it," Sodergren said of her friend's efforts.
"She makes it fun to go canvass a neighborhood," Marshall said, and then laughed. "Well, she makes the popcorn."
Sodergren's homemade popcorn has been a bear-canvassing tradition for more than a decade, and the two women laugh almost nonstop when they're together.
A couple years ago, they partnered to stake out a trash bin they knew might attract a bear that night in hopes of scaring it away before law enforcement could get involved and give the bear one strike in the two-strike policy.
"When we only had one waste management company in Summit County I could tell you on any given night where our bears would be," Marshall said.
She used the night-vision binoculars her husband bought her, and soon the women found a wild animal poking around as they suspected. The creature, however, was a raccoon.
The two women burst into a fit of giggling at that.
When Sodergren's daughter was a teenager, Marshall took the girl and her friends canvassing to help them rack up volunteer hours.
Ashley Rafferty, of Breckenridge, said she spent five to seven years with Marshall walking neighborhoods talking about bears, and people usually invited the group into their homes.
"People were always excited to learn," said Rafferty, now 24. Or maybe they wanted to soak up some of Marshall's enthusiasm. "She just lives and breathes it."
Marshall said another one of her former helpers, Brian Metzger, will soon graduate with a degree in wildlife biology and is interested in becoming a wildlife manager.
"I, of course, want him to go to vet school," said Marshall, who wrote an instrument guidebook for vet techs she published in 2011.
WHO WILL REPLACE MS. BEAR LADY
She has posted videos of bears and parades on YouTube under the username "MsBearlady." She also runs a Summit County Bear Aware page on Facebook where she shares bear stories and advice.
Marshall would use her network of friends and social media to keep wildlife manager Sean Shepherd updated, he said. Shepherd worked with her in Summit from 2008 to 2013.
She was his eyes and ears around the county, he said, and she was persistent, reliable and caring.
"What Gail's good at," he said, is "she gets a personal connection with people so she can change their opinions."
Marshall described one incident working with Shepherd that broke her heart.
A property management company in a Breckenridge neighborhood was telling renters to leave out food, so the bears would come close for photos.
The practice resulted in Shepherd and his partner Shannon Schwab having to euthanize a mother bear and her two cubs.
"It was pretty awful," Marshall said. "I've never seen Sean and Shannon so somber."
On the flip side, one of her favorite moments working with wildlife was helping to release orphaned cubs.
Years ago near Hoosier Pass, a scared mother bear shooed her two cubs up an electrical pole, and when she followed them she was electrocuted.
The cubs came down from the pole the next day, and later Marshall got to watch as wildlife managers released the bears at a den built in the backcountry.
"That was my first release. That was incredible," she said. "That kept me going for years, and I was such a happy camper."
Educating people in Summit about proper bear etiquette is a neverending task, but Marshall said she's happy with how her work has touched others in the community who now help teach about the bears' feeding habits and spread her message about helping them.
"I've given up a lot for this program," she said, and as much as she loves it, she didn't plan on doing it for so long.
Sooner or later, she will pass on her role to someone else. She's got a few volunteers lined up to help next year.
***
This story has been corrected to reflect that Gail Marshall worked as a veterinary technician before graduating with a bachelor's degree in communications.
---
Support Local Journalism
Support Local Journalism
As a Summit Daily News reader, you make our work possible.
Now more than ever, your financial support is critical to help us keep our communities informed about the evolving coronavirus pandemic and the impact it is having on our residents and businesses. Every contribution, no matter the size, will make a difference.
Your donation will be used exclusively to support quality, local journalism.
---
Start a dialogue, stay on topic and be civil.
If you don't follow the rules, your comment may be deleted.
User Legend:

Moderator

Trusted User
---