Frisco Holiday Inn drops building contractor from marijuana lawsuit
A building contractor named in the federal racketeering lawsuit against Medical Marijuana of the Rockies has agreed to sever all business ties with the Frisco dispensary. As part of the agreement, his name will be removed from the suit.
On March 25, attorneys for New Vision Hotels Two, the Colorado Springs management group that owns the Frisco Holiday Inn, officially dropped Dirk Fowler from the Racketeer Influenced and Corrupt Organizations Act case it brought to the U.S. Supreme Court on Feb. 19.
The Holiday Inn announced the lawsuit shortly after the town of Frisco approved building plans for a brand-new, nearly 10,000-square-foot dispensary and grow operation across the street from the hotel on Dillon Dam Road. The lawsuit named nearly a dozen defendants, including Fowler, dispensary owner Jerry Olson and several individuals with financial ties to the construction project.
---
---
Fowler, a Frisco-based contractor, was dismissed from the suit without prejudice, meaning he no longer faces civil penalties as the case moves forward. In return, he agreed to cut all contracting ties with the dispensary and other marijuana businesses while the substance is still federally illegal, according to the terms of his settlement. He is also required to cancel all related building permits in his name.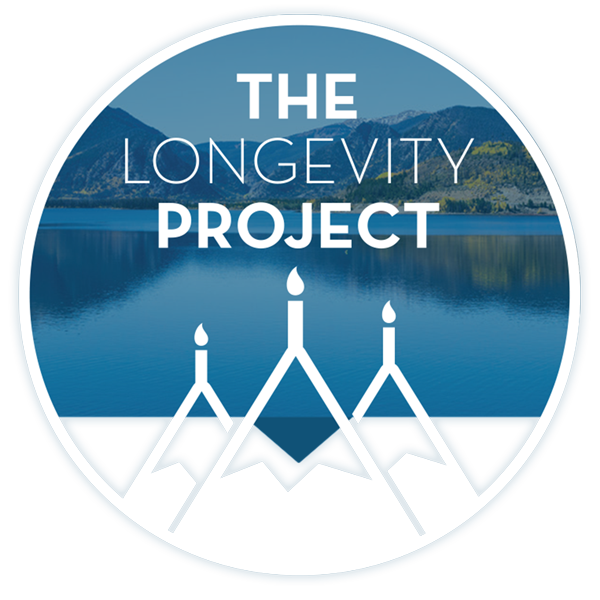 "I just couldn't afford to stay and I didn't want to stay at this point," Fowler said. "By now, I'd just like to be out. Jerry is a friend of mine and I wish him well, but I'd just as soon read about it in the paper from here on out. I have a low-stress life and I like to keep it that way."
---
---
Fowler is the second defendant dismissed from the RICO suit after Bank of the West in February announced it never knowingly oversaw accounts for the dispensary.
New Vision attorney Brian Barnes said he and the plaintiffs approached Fowler to reach a settlement after the RICO suit was filed. The suit argues all defendants are part of a "marijuana conspiracy," which includes selling and growing marijuana products currently considered legal under Colorado law.
"In dropping Mr. Fowler from the lawsuit, this doesn't reflect any uncertainty or nervousness on our part," Barnes said of the case. "Anybody who picks up a hammer to assist in the construction of a marijuana facility, whether a grow or a store, will be federally liable for the damages. That's how we read the law — anyone who's involved in the construction of this thing."
If found guilty, defendants in a civil RICO case are liable for triple the damages caused by any racketeering activity.
Along with several claims — most of which hinge on the tension between state and federal marijuana laws — Barnes says Holiday Inn has already seen nearly $50,000 in lost revenue because of the proposed dispensary.
"One very concrete thing we have is that a substantial portion of the hotel's business come from youth ski teams," said Barnes, who noted the hotel has already received cancellations from at least two ski clubs after they heard about the proposed dispensary. "They tend to be regular customers year to year, and they bring a lot of business. We expect as news about this continues to leak out that the problems will continue to grow."
RICO TACTICS
Before he was named in the RICO suit, Fowler had previously handled the remodel at Medical Marijuana of the Rockies' current space in Frisco, found roughly a half-mile from the Holiday Inn, along with two other dispensaries. He says he first heard about the lawsuit through news reports on Feb. 19 and was filed with documents several days later.
"It was upsetting to hear about it after the fact," Fowler said. "Everyone has their own opinion about this type of thing, but the only thing that upset me was that they chose to go to the news media first instead of serving us. Those are the type of people we're dealing with here."
Fowler estimates the lawsuit has cost him roughly $8,000 to $10,000, split between the surrendered building contract and two months of attorney meetings. He believes New Vision and its co-plaintiff, the Washington, D.C.-based anti-crime organization Safe Streets Alliance, are using the RICO case to put pressure on the defendants, even if the suit ultimately fails.
"That's really what the Holiday Inn is trying to do — they're trying to frustrate people to the point they will back out, just make life difficult so they can come in on that property," said Fowler, referring to the Holiday Center building where Olson planned to construct the new dispensary. "I think ultimately Jerry is going to win, so the penalties weren't a concern for me. But whoever loses will probably try to drag it out even longer."
The attorney for Medical Marijuana of the Rockies, Adam Wolf, believes the RICO case is on faulty ground. Defendants have until April to file a response to the case, which the attorney says will likely be a motion to dismiss.
"The plaintiff's civil RICO theory is as novel as it is wrong," Wolf said. "They're trying to use a much-maligned statue to federalize zoning laws, and courts have been quite clear that civil RICO can't extended to anything close to this."
In the past, several high-profile RICO cases have proven how maleable the statute can be, including a 1980 case against insider trading defendants and a 1994 case against pro-life activists who prevented patients from entering abortion clinics.
While this is the first RICO case filed against a legal marijuana business, Wolf says the tension between federal and state laws doesn't come into play.
"That doesn't change the fact that RICO is a wholly inappropriate vehicle for the plaintiffs to air their grievances," Wolf said. "The plaintiffs are trying to bring a political point into this court, where if the case law is clear, the statue simply does not apply in this setting."
---
Support Local Journalism
Support Local Journalism
As a Summit Daily News reader, you make our work possible.
Now more than ever, your financial support is critical to help us keep our communities informed about the evolving coronavirus pandemic and the impact it is having on our residents and businesses. Every contribution, no matter the size, will make a difference.
Your donation will be used exclusively to support quality, local journalism.
---
Start a dialogue, stay on topic and be civil.
If you don't follow the rules, your comment may be deleted.
User Legend:

Moderator

Trusted User
---