Gypsum preparing to sue biomass plant operators
Biomass and Biomess: Our story so far
Whole lotta lawyerin' goin' on
Wellons, an Oregon company, says they built a perfectly good biomass plant which started operating Dec. 2013.
Wellons says Eagle Valley Clean Energy, a Provo, Utah-based consortium, stiffed them for $14 million; Wellons says they're still owed, including interest.
Wellons says EVCE received and $18 million federal tax credit award from the USDA Rural Development Service, the same agency that awarded EVCE a $40 million federal loan guarantee.
Wellons says that instead of using some of that $18 million to finish paying them for building the plant, EVCE and others conspired to commit "fraudulent transfers" and "civil conspiracy" and divvied up the money among themselves.
EVCE says the plant is nothing like perfectly good and says some of Wellons' construction defects caused last a conveyor belt fire on Dec. 13, 2014, a year after the plant began generating electricity.
EVCE claims that conveyor belt fire is why the plant has been idle for a year.
In its counter claim, EVCE says Wellons owes them $19 million for shoddy construction.
Wellons says EVCE prohibited Wellons from completing the items on its final punchlist.
Their eight-day civil trial is scheduled to begin Jan. 23, 2017, in federal court.
Gypsum threatening legal action
Meanwhile, the town of Gypsum is threatening to sue EVCE because EVCE does not have a certificate of occupancy.
Gypsum says EVCE owes the town around $100,000, 5 acres of land for open space, a bicycle/recreation path through the property and an easement to provide access to the Eagle River.
Those are among the items that Gypsum says violate the annexation agreement with EVCE.
Gypsum has retained special counsel and is threatening legal action.
About that fire
The biomass plant fire was discovered and reported at 4:20 a.m., Dec. 13, 2014.
When fire fighters arrived four minutes later, they found that the fire hydrants, owned by EVCE, were delivering only 15 percent of the water they were supposed to — 350 gallons per minute, instead of 2,250 gallons per minute the 12-inch pipes were designed to carry.
The hydrant's valves had been deliberately closed to a trickle, an investigation found.
To fight the fire, firefighters from all over the region had to haul water with tanker trucks and run hoses from the American Gypsum wallboard plant next door.
More than 11 months later, on Thanksgiving Day 2015, EVCE began testing and cleaning the biomass plant's boiler.
EVCE still does not have a certificate of occupancy from Gypsum.
EVCE's attorney, Sarah Baker, said they hopeful the plant can be restarted by the end of December.
Cost is "confidential"
The biomass plant is supposed to generate 11.5-megawatts of electricity per hour — enough to power 10,000 homes.
Holy Cross Energy buys some of that power.
Holy Cross says the amount of money it pays for that energy is "confidential."
Colorado's Public Utilities Commission says Holy Cross is not required to report that, and doesn't.
GYPSUM — Gypsum is ready to sue the partnership operating the biomass plant for not living up to its annexation agreement.
That revelation comes on the eve of Eagle Valley Clean Energy making its first appearance in federal court. The Oregon company that built the plant says it was stiffed for more than $14 million.
The town says EVCE's right to operate the plant is on shaky ground because it has no certificate of occupancy. The town says EVCE owes, among other things:
---
---
• Open space
• Money over a zoning issue. (EVCE built its access road in the wrong place. An application to fix that will be heard in January).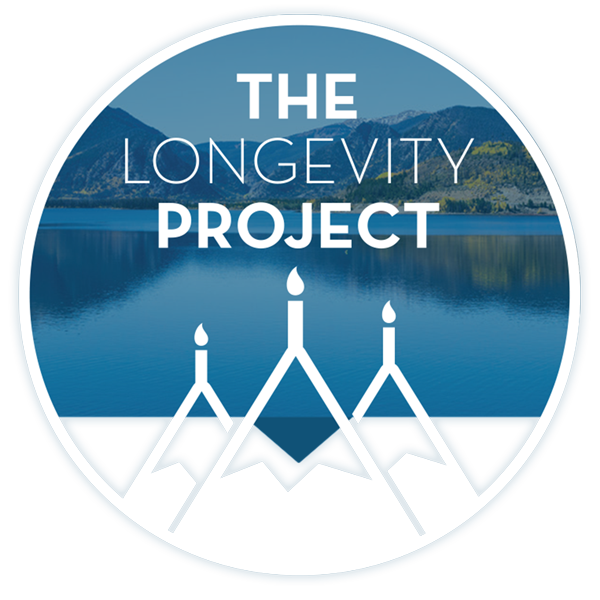 Participate in The Longevity Project
The Longevity Project is an annual campaign to help educate readers about what it takes to live a long, fulfilling life in our valley. This year Kevin shares his story of hope and celebration of life with his presentation Cracked, Not Broken as we explore the critical and relevant topic of mental health.
---
---
• An easement for fishing access to the Eagle River.
• A recreation path to connect to the countywide ECO Trails system. (The town has offered to do a cash-in-lieu deal).
Town council taking aim
Following an executive session during this week's Gypsum Town Council meeting, the seven-member board said they've had enough.
"The town and Eagle Valley Clean Energy have a number of differences regarding the terms of the annexation and development agreement, and operations associated with the EVCE project," the town said in a written statement. "Both parties have retained outside legal counsel to see if their differences can be resolved without expensive and lengthy litigation."
If that doesn't work, and soon, then they're going court, the town said.
"If they are not resolved to the town's satisfaction within the near future, the town is prepared to litigate the matters," the Gypsum statement said.
Sarah Baker, EVCE's attorney, did not return repeated requests for comment.
Punch and counterpunch
Wellons Inc., the Oregon company that built the plant, said Eagle Valley Clean Energy still owes them more than $14 million for building the $56 million biomass plant.
Wellons is also accusing insiders with Provo, Utah-based EVCE of pocketing $18.5 million in federal tax credit subsidies, calling it "fraudulent transfers" and "civil conspiracy." In its lawsuit, Wellons said the $18.5 million went to "insider" parties, and alleges that EVCE was trying to hide the money.
EVCE returned fire with a $19.3 million countersuit against Wellons, claiming shoddy construction caused the Dec. 13, 2014 conveyor belt fire that has idled the plant for more than a year.
Wellons not at fault, attorney says
There was lots of correspondence between the two sides, and a couple mediation sessions failed to produce a settlement, said Steve Leatham, Wellons' attorney.
"Wellons believes there are no construction defects," he said. "All that remained were a couple punch list items that Eagle Valley Clean Energy would not let us finish."
He said it's the first such fire to his knowledge.
"Wellons has no responsibility for the fire," he said.
Wellons is also "troubled" that EVCE got its federal money before they were paid, he said.
"Wellons is troubled that Eagle Valley Clean Energy received the money without having paid for the plant first," he said.
Wellons ended up owning 6 percent of the biomass plant, Leatham said. "That's more rare than common."
Both sides have said they want a jury trial.
To schedule it, they were in United States District Court in Denver on Friday before Judge R. Brooke Jackson.
The eight-day trial is scheduled to begin Jan. 23, 2017.
---
Support Local Journalism
Support Local Journalism
As a Summit Daily News reader, you make our work possible.
Now more than ever, your financial support is critical to help us keep our communities informed about the evolving coronavirus pandemic and the impact it is having on our residents and businesses. Every contribution, no matter the size, will make a difference.
Your donation will be used exclusively to support quality, local journalism.
---
Start a dialogue, stay on topic and be civil.
If you don't follow the rules, your comment may be deleted.
User Legend:

Moderator

Trusted User
---