In Summit County, a rising death rate doesn't come cheap
It isn't a milestone to celebrate, and the subject itself might make many of us uncomfortable, but the fact remains — it's been a banner year for death in Summit County.
Between several drug overdoses in the community, a rise in suicides as well as increases in the loss of life in 2015 due to various causes, Summit County has experienced a record number of deaths this year. That total has now ticked up to 84 — and counting — just as the end-of-the-year holidays arrive.
"There's been a lot of weird deaths this year," said Summit County coroner Regan Wood. "It's getting busier and busier, between pot, jobs and the economy. We're seeing it everywhere."
---
---
If anyone should know, it's Wood. She has lived in the county since 1992 and spent 12 years working in the coroner's office, first as a deputy corner, then as chief deputy and now finally as the head of the office as of the start of this year.
As more and more people try to make Summit their seasonal or permanent home or their go-to vacation destination, increased death counts are a natural result. That requires extra resources.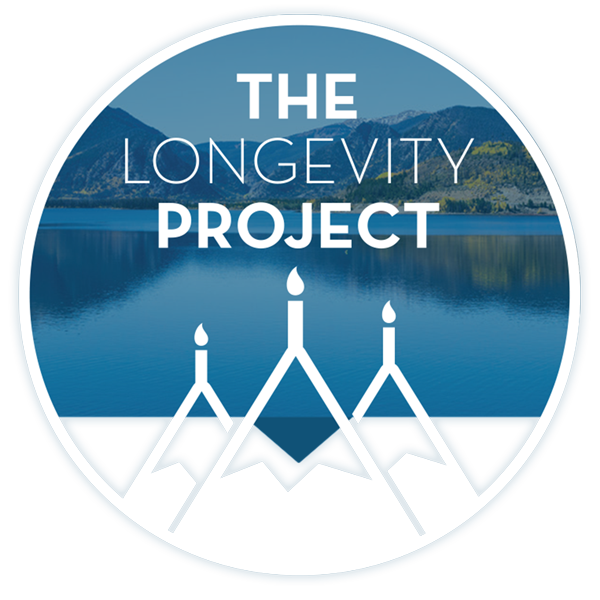 Participate in The Longevity Project
The Longevity Project is an annual campaign to help educate readers about what it takes to live a long, fulfilling life in our valley. This year Kevin shares his story of hope and celebration of life with his presentation Cracked, Not Broken as we explore the critical and relevant topic of mental health.
---
---
"More deaths means more times the coroner has to be out there," explained Marty Ferris, the county's finance director. "Unfortunately, it's been record year for deaths in the county."
Between the escalating calls, heightened use of supplies and storage facilities and expanded requests for autopsies, the cost has taken its toll on the coroner's budget. Therefore, the office charged with tending to every death in the county has petitioned the county for further funding in the approaching year. That sum will swell to $184,000 from the county, $37,000 above 2015.
"Death is not cheap," said Wood, "as we're finding out this year."
Reaching eternal rest
As residents are fully aware, Christmas and New Year's draw an inflated number of visitors to Summit County. Many estimates suggest the regular year-round population temporarily balloons to as many as 150,000 at the tail end of December. March's spring break and Fourth of July weekend also garner a significant influx of vacationers.
"The economy is better, so there's more travelers and quite a few out-of-town deaths," said Wood, seated at the desk of her second-floor office, before adding, "We're due for our first skier fatality."
In need of supplementary reserves to contend with the increased death toll, she wrote a grant proposal to The Summit Foundation and was fully funded with $11,825. Of that total, $5,000 is being put into a burial relief fund for local families. A maximum of $500 will be given to each resident who cannot afford the total cost of a funeral.
Of the approximately $25,000 from the county's general fund designated for the coroner's office, $15,000 of that goes toward Wood's part-time deputy coroner, Mark Juisto. Since joining the office in spring 2013 after coming through a Citizens Coroner Academy, Juisto has worked for Wood 18 hours a week. The climbing number of deaths has required more on-call hours, up to 25 hours per week, elevating him to a position with benefits after 20 hours.
Aside from general calls for body removals, Juisto, who plows snow on the side, assists with administrative duties and trainings. The latter includes helping the sheriff's office, which recently hired an evidence technician.
ON CALL
A surprise call suddenly comes into Wood. A nonagenarian at the local hospice has just passed away. Wood makes a few more calls and coordinates the pickup. She hangs up the phone and breaks out a yellow notebook — her log of death statistics — to jot down the unanticipated information.
"I'm old school," she says of the paper record. "She's number 85. Now I need a new page, jeez." She takes out a pencil and a ruler to start tracing new lines in that of a hand-drawn spreadsheet.
The additional cash flow from the county also allows the coroner's office to take over local grief counseling needs. The Advocates for Victims of Assault in Summit County, a nonprofit organization for which Wood is formerly the executive director, previously covered this service. But with more deaths, the nonprofit — also offering a 24-hour crisis line, an emergency safe house and legal advocacy — could no longer keep up with the time, energy and costs of this assistance.
In turn, Wood has taken over this county service, offering the program to both locals and out-of-towners alike. The coroner has already trained five for the role, with another three in the pipeline. Each will make just $12.50 for a 12-hour on-call shift, then transitioning to $12.50 per hour on-scene, which normally averages between three-to-six hours, after a call.
"It's not something you do for the money," said Wood of those providing the updated counseling program, 24/7, 365 days a year starting Jan. 1. "But the more hands — another set of eyes — the better. It's the worst day your life, so how can we help?"
looming costs
Autopsies are another pricey service provided by the coroner. Of the 84 deaths in the county so far, 27 have called for an autopsy. That's compared to 60 deaths in 2014 with 14 autopsies and a then-record 76 deaths in 2013 where 16 were autopsied.
Most autopsies in the county are sent down to Jefferson County, where a certified forensic pathologist performs the procedure in Golden with Wood and/or Juisto attending. Standard cost, which the county shoulders, is $1,315, plus $150 if a basic drug panel to discover drugs of abuse is desired. If a comprehensive panel is then needed to determine the cause of death, it's an additional $250, with further special testing requiring even more money.
To offset other costs, the coroner's office has also been soliciting donations, including three body bags retailing at $60 each provided by the sheriff's office. The Summit County Ambulance Service also recently refurbished its vehicles and donated an automatic powered gurney to the coroner.
"That's huge for us," said Wood of the upgrade over the rickety mortuary cot they were taking in and of the Ford F-150 with a topper used as the office's transport vehicle.
Earlier this year, the county had three deaths in 24 hours, which pushed the removal truck and storage space to capacity. Although just once in Wood's 12-year tenure did they need another vehicle while the other was being used — the office borrowed a county van and detached the seats to fit a body, having it cleaned before it was returned — there is presently no backup plan. So Wood said she'd hope to add a second truck in a year on the 2017 budget, "so we don't have to play vehicle shuffle."
New storage will also be necessary not too far down the road, especially if this upward trend in local deaths continues. The office's current space at the medical center only has two drawers for housing the deceased and dates back to 1987. It cost $1,200 this year to get it fixed because it had started to build up ice that kept getting the body bags wet.
In the interim, that should work. But unless another option is located — and a year-old funeral home in Silverthorne may provide it — two additional drawers on a brand-new cooler with a price tag between $30,000 and $35,000 will be necessary in the next year or two.
That doesn't at all take into mind the still increasing number of deaths in the county.
"I'm sure we'll see more (this year) at this rate," said Wood, still penciling the details of No. 85 in 2015 into her book of death. "It's been a busy year, so next year should drop off. It tends to ebb and flow, but I don't know. It's concerning.
"The voters of Summit County can rest assured the coroner is earning her keep," she continued. "I'd better order another case of body bags."
---
Support Local Journalism
Support Local Journalism
As a Summit Daily News reader, you make our work possible.
Now more than ever, your financial support is critical to help us keep our communities informed about the evolving coronavirus pandemic and the impact it is having on our residents and businesses. Every contribution, no matter the size, will make a difference.
Your donation will be used exclusively to support quality, local journalism.
---
Start a dialogue, stay on topic and be civil.
If you don't follow the rules, your comment may be deleted.
User Legend:

Moderator

Trusted User
---