Longtime Breckenridge local works behind-the-scenes to protect Summit's land
Alli Langley
alangley@summitdaily.com

Leigh Girvin's brand of local environmentalism is inseparable from her strong ties to the land.
Other conservation advocates focus on wildlife or water quality from an abstract sense of right and wrong. Girvin, who moved to Breckenridge as a kid 43 years ago, points to land protection, especially in her beloved Summit County, as the foundation that encompasses all environmental issues.
"The land is the only thing that matters," she said, referencing a line from "Gone with the Wind," one of her favorite books. "Everything is interconnected, and it all ties back to the land."
---
---
Girvin, 53, of Breckenridge, worked her last day on Tuesday, March 31, as executive director of the Continental Divide Land Trust, a nonprofit that holds conservation easements to forever protect land.
A local conservation advocate for decades, she led the nonprofit for the last 13 years.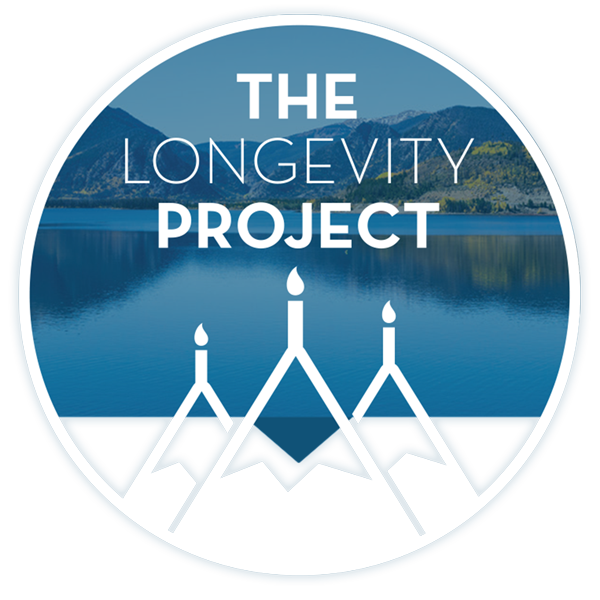 Participate in The Longevity Project
The Longevity Project is an annual campaign to help educate readers about what it takes to live a long, fulfilling life in our valley. This year Kevin shares his story of hope and celebration of life with his presentation Cracked, Not Broken as we explore the critical and relevant topic of mental health.
---
---
Summit County would look radically different without her often unheralded efforts against what she called the relentless juggernaut of development.
"Land conservation is about what you don't see. You don't see the condos, you don't see the roads, you don't see the highways," she said.
They might notice the meadows and the streams, the birdsongs and the elk bugles. But they don't see the tireless work of people like Girvin.
A FORCE FOR SMART GROWTH
Girvin's family moved to Breckenridge when she was 10. Her father was in real estate, and her mother and grandmother ran the Bay Street Co. shop on the northeast corner of Main Street and Adams Avenue where her grandmother planted a garden that still blooms with flowers every summer.
Girvin graduated from Summit High School in 1979, and earned a Bachelor of Fine Arts degree from Amherst College in Massachusetts. She worked briefly in Washington, D.C., before returning to Summit County.
Her environmental advocacy in the county began when she was outraged by developers closing popular hiking and biking trails that today would be considered valuable amenities. She rallied people in the community to stop the closures.
"We did a lot of work so people today can have the trails we have today," said Girvin, who served as executive director of the Summit Huts Association, which manages a handful of backcountry huts, for 14 years.
Then in 1992, she joined the county planning commission because she was tired of bad planning in Summit, she said, like the interchange in Silverthorne by the McDonald's, Arby's and Mountain Sports Outlet, and she wanted to contribute to big-picture decisions on growth and development.
"We all live with the impacts of it every day," she said. "I feel a personal sense of loss for what I have seen get developed over the last 40-some years."
For example, the Summit Cove neighborhood used to be waving sedges and elk grass, she said, and the Gold Hill Trail, recently subject to Forest Service clear-cutting, was home to the only circle of fairy slipper orchids she'd ever seen.
In the late 1990s, Girvin led a groundbreaking effort to halt sprawl around Breckenridge with the Joint Upper Blue Master Plan, which involved a unique collaboration among Summit County government and the towns of Breckenridge and Blue River as well as input from hundreds of concerned residents.
Summit County Open Space director Brian Lorch said based on the landownership patterns at the time, Breckenridge and the Upper Blue River Basin were headed toward a house on every hill.
The master plan established backcountry zoning and brought a transferable development rights (TDR) program to the county. Together those measures protect natural resources by allowing landowners to transfer their property's development rights in rural, backcountry "sending areas" to "receiving areas" in town.
The plan later won an award from the state, and its goals and methods were used successfully and spread to other parts of the county.
THE DAY-TO-DAY OF CONSERVATION
At the Continental Divide Land Trust office in Breckenridge, Girvin would slip on light blue booties and sip on tea, said Rachel Winkler, Girven's successor and part-time assistant for the last two years.
Girvin brought her dog, Emmet, to work to hang with Winkler's pup, Mowgli, and the pair would listen to bluegrass together.
Winkler described Girvin as a nurturing mentor. She's confident, well spoken, a little intimidating sometimes and down-to-earth, Winkler said. She admired her former boss' tenacity.
"She's a natural-born leader," Winkler said. "She's a gem."
Running the CDLT involved plenty of paperwork, Girvin said, as well as time outside leading education tours and visiting the land trust's 15 conservation easements on roughly 2,500 acres.
The CDLT secures those easements when landowners approach the trust wanting to protect some of their property forever. The state incentivizes those easements by giving the landowners one-time tax credits.
The trust must negotiate the terms of the easement with the landowner, imagining every possible way the landowner might want to use the property in the future and determining what will or won't be allowed.
The process involves bringing in experts and examining all kinds of issues from wildlife habitat and invasive species to water rights and tax code.
"To me that's fun," Girvin said. "I'm more of a generalist than a specialist."
She said helping property owners fulfill their visions of protecting their land forever was the most rewarding part of the job.
New conservation easements don't present themselves often, so most of her time with the CDLT was spent on education, outreach, regulatory compliance and funding.
Girvin said she was particularly proud of CDLT's recent partnership with High Country Conservation Center to host the Wild and Scenic Film Festival fundraiser for both organizations.
A HOPEFUL FUTURE
Girvin isn't sure if she'll return to conservation as a vocation. For now, she's giving herself a break she's calling a temporary retirement, in part to "forget things and make room in my head for new stuff."
Environmental advocacy will always be a passion, she said, and she doesn't plan on leaving the area anytime soon.
Though Girvin's next steps may be hazy, she could more clearly elaborate on the future of land conservation.
The CDLT and other land trusts will better embrace the birding community and promote environmental stewardship through youth programs, she said.
The state will likely extend tax credits to organizations that don't pay taxes to encourage churches and nonprofits to conserve land instead of caving to pressures to sell.
She also envisions developers and planners expanding ideas like the TDR program to create policies that promote no net-loss of more natural resources.
"We need to be creating more habitat for wildlife, not less," she said. "How are you going to give back what you're taking?"
Girvin encouraged people to donate to environmental causes, which receive a tiny portion of U.S. charitable contributions, and get involved.
Planning commissions, for example, lack representation from residents who don't benefit financially from development, she said. People don't need any special skills to serve; they must simply apply their personal knowledge and experiences.
"We really have to be smarter and pay attention to our history," she said. "We can't just keep growing for growth's sake."
In today's world of electronic communication and social media, it's easy to write to elected representatives, she said, and it takes a small group of people to create revolutionary change.
Girvin said she looks at today's environmental challenges, which seem more pressing than ever before, and yet stays optimistic.
"I have great faith in human nature to do the right thing," she said. "The grips are loosening, I feel, of cultural thought processes that are very strangling."
She finds hope in young people who are paying more attention to how humans impact the environment and in the people who are taking small steps and getting involved.
Plus, no matter what happens, she said, "at least we'll have the land that we've conserved."
---
Support Local Journalism
Support Local Journalism
As a Summit Daily News reader, you make our work possible.
Now more than ever, your financial support is critical to help us keep our communities informed about the evolving coronavirus pandemic and the impact it is having on our residents and businesses. Every contribution, no matter the size, will make a difference.
Your donation will be used exclusively to support quality, local journalism.
---
Start a dialogue, stay on topic and be civil.
If you don't follow the rules, your comment may be deleted.
User Legend:

Moderator

Trusted User
---