Mountain Town News: Bulls will do what bulls do when a fence breaks
STEAMBOAT SPRINGS, Colo. – As dandelions flowered brightly across the pastures and creeks roared with runoff from the Flat Tops in June 2014, rancher Robert "Bobby" George got out a rifle and took a bead on two bovine bulls that had gotten into his pasture.
Then he squeezed off the shots intended to destroy the reproductive capabilities of the two bulls. He partly succeeded, as one of the bulls became a steer. The other bull, however, was killed.
For this creation of oyster stew, George was charged with four felonies. Now, reports the Steamboat Today, he has pleaded guilty to the lesser misdemeanor of criminal mischief.
---
---
George told the newspaper he was upset because it was three weeks before his scheduled breeding season, and he was afraid the bulls would impregnate his cows too early. They had gotten into the pasture through a broken fence.
"You can't really stop a bull if they decide to chase a cow," he said. "If it hadn't been breeding season, it wouldn't have been a big deal."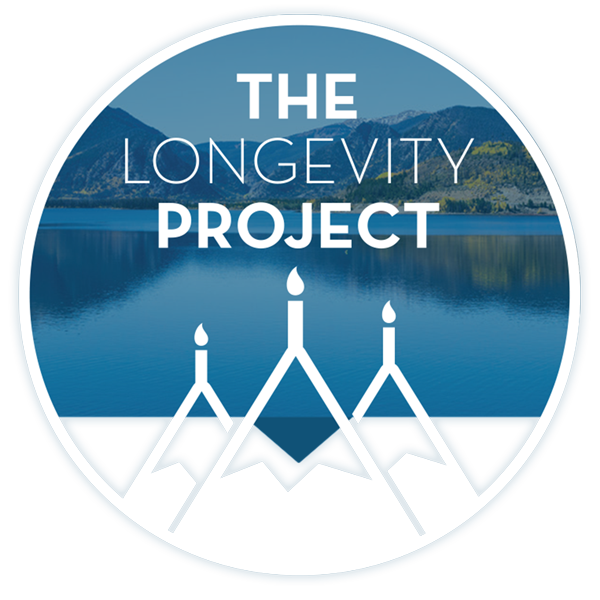 Participate in The Longevity Project
The Longevity Project is an annual campaign to help educate readers about what it takes to live a long, fulfilling life in our valley. This year Kevin shares his story of hope and celebration of life with his presentation Cracked, Not Broken as we explore the critical and relevant topic of mental health.
---
---
Some 32 of the 80 cows in his pastures were impregnated, and he claims that one cow and nine of the calves ended up dying, presumably because of birth too early in inclement winter weather. He is suing his neighbor to recover damages — but, according to the court settlement, will have to pay damages to the neighbor for the loss of the two bulls.
Vanilla ads for resort town of Taos that has many hues
TAOS, N.M. – In marketing a resort town, do you use images that suggest what your visitors will look like or like what you, in fact, look like.
That question came up when a marketing firm previewed its proposed advertising campaign on behalf of Taos, a place with large Native American and Hispanic populations in addition to Anglos.
"Trying to distill Taos' essence into a single magazine ad is a challenge the town's campaign has struggled with in the past," notes the Taos News. "Taos' strength, marketers have found, is in the variety of things it offers: Arts, cultural experiences and recreation. But it's a variety that's hard to pin down."
When advertising mockups were presented at a public meeting, reports the News, some people liked what they saw, but others did not.
The different proposed ads showed images of targeted demographics. Among them were "Andrew the Adventurer, a 20-something from Boulder, Colorado, who works at a tech company and loves to be outside," and 30ish "Mandy Mom, a mother from Dallas who has vacationed in Colorado but wants to go someplace else."
Lindsay Mapes, an avid mountain biker and economic development professional, pointed out that all the individuals featured in the ads looked a lot alike. "It's just some generic white dude," said Mapes, pointing to one individual in an ad.
The marketing company promised to return with the diversity of Taos more fully reflected in proposed advertising.
Syrian refugees, they're just people — a lot like us
WHISTLER, B.C. – An editorial in the New York Times on Saturday took note of "Canada's warm embrace of refugees," and credited the new prime minister, Justin Trudeau.
Canada's generosity — and Trudeau's personal warmth and leadership — can serve as a beacon for others, the Times said, before quoting Trudeau directly:
"This is something that we are able to do in this country because we define a Canadian not by a skin color or a language or a religion or a background, but by a shared set of values, aspirations, hopes and dreams that not just Canadians but people around the world share."
Parallel thoughts were abundant in accounts about local resettlement efforts in the mountain resort towns of Jasper and Whistler.
In Jasper, local resident Rod Tower and his wife, Beth, are taking in a Syrian family displaced by war. Both Rod and the father of the Syrian family are engineers who met when Tower was working in an oil field in Syria. That was in 2008, and they stayed in touch even as the Syrian man fled to Egypt and then Iraq.
"The Syrian people are very giving people, very kind, very social," Tower told the Jasper Fitzhugh.
"You need to understand that these are just normal people like you and I. It doesn't matter if they're Muslims or Christians. They want security for their family and a good life. That's all they want."
Canada has pledged to take in 10,000 refugees by the end of this year, and 15,000 more by the end of February. Some 12 million people have been either killed or displaced since war broke out in 2011, more than half of the country's pre-war population.
Some 400 are expected to arrive in British Columbia during December, with about half in the Vancouver metropolitan area and the other half in other, undetermined locations.
A few might be in Whistler. Mayor Nancy Wilhelm-Morden early on was moved by the terrible toll of refugees fleeing the violence. "We are a small but very caring community and have significant resources that I think we can offer," she told Pique Newsmagazine.
Of course, Whistler is a community that, like all other ski towns, is currently strapped for housing. Plus, it lost 21 units in a fire in early November.
The first wave of refugees to arrive in Canada will likely be those who had both the means and foresight to get out of Syria during the early days of the war. They are more likely to be middle-class and well-educated.
At Squamish, located along the ocean about 45 minutes down-valley from Whistler, Mayor Patricia Heintzman believes her town can integrate refugees better than Vancouver, because of the intimacy. But it's close enough to Vancouver that refugees can find mosques.
"We also do have a small Muslim community in Squamish with a few families, so it's not like there is nobody," she says.
Squamish resident Adam Greenberg has already been to Germany to deliver three suitcases full of stuffed animals and an envelope with 5,000 euros ($5,500 US, $7,560 Cdn.), the result of a grassroots funding campaign to help Arab refugees.
Greenberg is the vice president of a software company and he's also Jewish. His Jewishness is partly why he's motivated to help.
"The lesson from World War II is that, not long ago, Jews were refugees, and the same sort of things were being said about Jews," he told Pique. "I've heard it all, and now people are saying similar things about Muslims. 'They are dangerous, they want to take over the world, we can't have them here.' I look back at the stuff I heard growing up and think, 'Sheesh, here we go again.' When you see people in such a desperate state and you have the means to help, you should."
Every town seems to be in housing squeeze
DURANGO, Colo. – From hither and thither across the mountainous landscape come reports about the squeeze in affordable housing.
"Obviously, we've got a crisis on our hands," said Taos County Commissioner Tom Blankenhorn at a meeting covered by the Taos (New Mexico) News. A 2012 study estimated the need for as many as 400 additional housing units.
In southwest Colorado, there's an emergency at hand, too, in Durango. The Regional Housing Alliance of La Plata County projects the need for 560 to 790 new housing units each year for the next two decades.
The shortage of housing has become an emergency, said Councilor Sweetie Marbury at a meeting. "I don't want to push things down the road," she said, according to an account in the Durango Herald.
Durango has all sorts of things in mind, among them expanding the areas where accessory dwelling units, often called mother-in-law apartments, can be added to lots with existing houses.
Durango is also tinkering with passing a law to make it tougher to sue condominium developers. The Colorado Legislature had passed a law making it easier to sue condo developers, which has had an effect of slowing condo construction. But one response, adopted by a Denver suburb, is to allow developers to make repairs before facing a lawsuit.
Drawing lessons from the cannabis petri dish
DENVER, Colo. – Colorado continues to be the petri dish of marijuana legalization. Does it affect tourism? Can it explain why prices in Denver's real estate market surged?
First, the tourism. The Colorado Tourism Office commissioned a study to determine what role the legalization of cannabis for recreational use has had on motivating travelers to visit Colorado.
The bottom line: About 8 percent of those surveyed who visited Colorado went to a store where they could buy cannabis products. And those 8 percent said that the availability of legal marijuana was the primary motivation for their visit to Colorado.
The study did not specifically address visitation to mountain resorts. Denver has the largest number of visitors as well as the largest number of cannabis stores.
But nearly half of the 3,325 people surveyed said that cannabis legalization was extremely influential, very influential or somewhat influential in making Colorado their travel destination.
Some 20 percent said they were more likely to visit Colorado because of cannabis, while 15 percent said less likely.
In reporting the statistics, the Denver Post concluded that "marijuana is no longer in the margins of Colorado tourism. It's taking a starring role."
Starring role or just part of the supporting cast? The comments by Michael Martelon, the president of the Telluride Tourism Board, suggest the latter as the way Telluride approaches its marketing.
"I don't want to put it under the rug, but I don't want it to be the most important thing we do," he told the Post.
Taxes on cannabis sales represent just 3 percent of Telluride's total sales tax revenues, he pointed out.
Telluride and San Miguel County offered the strong embrace of legalization among Colorado's 64 counties, with 80 percent of voters in the 2012 election supporting legalization. Aspen and Pitkin County were second.
How about Denver's booming real estate market? Last year, housing prices in Denver soared by 16.7 percent, although they have been leveling off in recent months.
Can population growth in Denver and rising real estate prices be the result of Colorado's legalization?
The New Republic took this thesis and ran with it: "Enormous economic development projects rise in all directions, wood and metal scraping against the eternally blue, big West sky. Denver smells green. Like weed — and money. Lots of money. And its residents are in trouble," she writes, adding: "The rent is too damn high."
The link between high rent and legal marijuana? Pretty thin. One real estate broker described a marijuana rush to Colorado. The population increased by 10.6 percent in 2014, the first year of cannabis legalization.
Carrie Makarewicz, an urban planning professor at the University of Colorado, Denver, sees a different reason for Denver's population growth and rising real estate prices: It's still cheaper than higher-priced but more cramped coastal cities like Boston, New York, San Francisco, and LA.
More seats, fewer planes into airports for resorts
HAILEY, Idaho – Fewer planes but more passengers. That's been the change at Friedman Memorial Airport, located down-valley from Ketchum and Sun Valley, since 2008.
"That's what is happening in the whole industry, eliminating the smaller aircraft and putting larger regional jets in," explained Ron McNeill, a consultant with Mead & Hunt, at a recent meeting of airport directors.
McNeill compared the air service numbers of Ketchum/Sun Valley against eight other major resort airports in the West. Since 2008, the number of daily flights at those other airports dropped from 64 per day to 44 a day.
Most flights into the Ketchum/Sun Valley area are subsidized if too many seats remain empty. That's true, to varying degrees, at most resorts in the West. Called load factor, this percentage of filled seats was 68 percent this year at Friedman, compared to 73 percent in Western resorts generally and 84 percent in the entire United States.
---
Support Local Journalism
Support Local Journalism
As a Summit Daily News reader, you make our work possible.
Now more than ever, your financial support is critical to help us keep our communities informed about the evolving coronavirus pandemic and the impact it is having on our residents and businesses. Every contribution, no matter the size, will make a difference.
Your donation will be used exclusively to support quality, local journalism.
---
Start a dialogue, stay on topic and be civil.
If you don't follow the rules, your comment may be deleted.
User Legend:

Moderator

Trusted User
---