Mountain Town News: The alternative reality of China's Jackson Hole
Allen Best
Mountain Town News

JACKSON HOLE, China – Wyoming's Jackson Hole has several knock-offs. For example, there's a watering hole called Jackson's Hole in Denver, located near Coors Field, the baseball stadium.
And then there's the real estate development on the outskirts of Beijing called Jackson Hole. The New York Times describes it as "massive," with 1,200 housing units, of which 90 percent have been sold.
The Times describes it an "exacting pastiche of an American frontier town, albeit one with a wine-tasting pavilion, a spa and security guards dressed as park rangers, who salute every passing car."
---
---
Residents gush about what they say is American-inspired openness and warmth. For example, strangers greet one another as they stroll along the landscape's cul-de-sacs, often using affectionate nicknames, even if they don't know each other.
Meng Pu says Jackson Hole may not be exactly like America, 'but it's definitely not like a lot of other places in China. In a city, you can live in a place for years and never know the person who lives across the hall from you."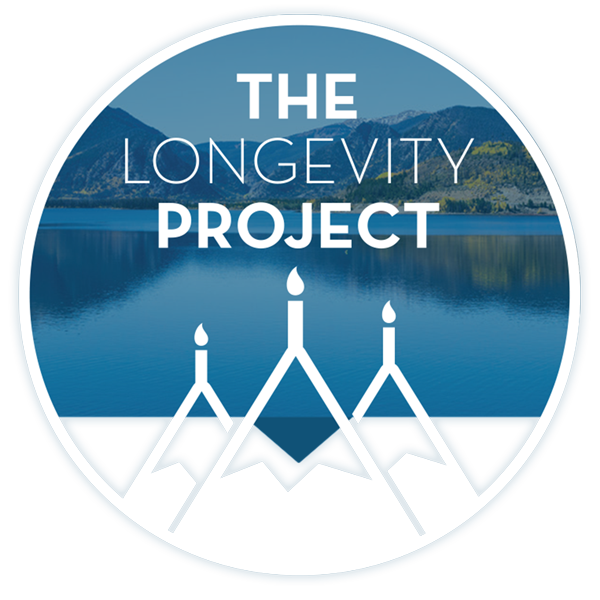 Participate in The Longevity Project
The Longevity Project is an annual campaign to help educate readers about what it takes to live a long, fulfilling life in our valley. This year Kevin shares his story of hope and celebration of life with his presentation Cracked, Not Broken as we explore the critical and relevant topic of mental health.
---
---
This alternative reality of Wyoming's Jackson Hole draws China's über-wealthy for other reasons, too. "America represents a wilderness and freedom, and also a big house," Quin You told The Times. He's 42, works in private equity, and owns a six-bedroom home in the development.
Writing in the Jackson Hole News&Guide, columnist Todd Wilkinson reports that the Chinese project was the idea of Allison Smith, who lives in Portland, Oregon. In addition to Jackson Hole, she had given the real estate developers in China images of Martha's Vineyard, Yosemite National Park and Vail. They quickly chose the theme of cowboys and Indians.
The question, writes Wilkinson, is not what the Chinese version of Jackson Hole represents to its Chinese residents, but rather what the real Jackson Hole represents to those who live there, "how we feel when we gaze into the twisted mirror."
They did big-air stunts back in the day, too
WHISTER, B.C. – Whistler this winter celebrates its 50th anniversary as a ski resort, commemorated in a book and a film, both titled "50 Years of Going Beyond."
Filmmaker Michael Douglas tells Pique that while he had to leave out much that was important about the creation and history of the resort community, he believed it was important to include mention of the first-ever quadruple backflip on skis that was performed on Whistler Mountain by Steve Corbett in 1975.
"He was 80 feet (24 metres) in the air flipping four times. There are so many kids (today) freaking out over skiers or snowboarders doing a quad cork or whatever, I'm like 'Been there, done that, it was one over 40 year ago, punk!' A little part of me wants to educate these kids that they're not the first group of bad-asses."
What's also not new is bad weather for skiing. In 1968, the young resort endured a rainy season that washed out most of the mountain, not unlike what happened at Whistler last winter.
Branding a resort to attract employees
WHISTER, B.C. – Mountain resorts brand and market themselves collectively to consumers. Why shouldn't they do so to prospective employees?
The labor scarcity in Whistler has motivated the ski company, major hotels and others to examine just such a strategy. Pique reports they got together in early December to talk about how to connect with potential employees.
"Our ultimate goal with everything that we do when creating a powerful brand is to establish a deep emotional connection to our target market," explained Noel Founder creator of FreeBird, a marketing company.
Val Litwin, chief executive of the Whistler Chamber, said that there's power in unity. "It's the difference between one person singing and a whole choir," he said. "If we have a unified brand and message and call to action when we're recruiting out of market that we can kind of marry with our own individual strategies, it just means that we're looking a little more united out there in the marketplace."
Derailments raise questions at Jasper
JASPER, Alberta – A major rail train corridor goes through Jasper National Park, with a train yard in the town of Jasper. Derailments have occurred twice in recent weeks and also earlier this year.
The most recent was the most significant, causing 12 freight cars carrying grain to spill into the adjoining Athabasca River.
While that was messy enough, it didn't cause the sort of problem that tankers carrying oil would have.
That caused the Jasper Fitzhugh to inquire into the threat posed by derailments. Michael Bourque, chief executive of the Railway Association of Canada, stressed that freight train accidents are rare. And he said that changes have improved safety since a 2013 accident killed 47 people and destroyed most of downtown Lac-Megantic, Quebec
Following that disaster, the Canadian government began requiring the railroads to disclose aggregate information about the nature and volume of dangerous goods traveling through municipalities, including Jasper.
Greg Van Tighem, the fire chief in Banff, says that the information is highly confidential. First-responders also have use of a smartphone app called AskRail, which provides them with immediate information about the contents of the railway vehicles.
The larger question is whether trains should be transporting certain substances, such as oil. The Fraser Institute, a public policy think-tank, found that moving oil and gas by pipeline is 4.5 times safer than moving the same volume the same distance by rail.
Banff gets valuable land for rental housing
BANFF, Alberta – Parks Canada has given municipal officials in Banff, the townsite within the park of the same name, an early Christmas gift: 12 lots worth an appraised value of $34 million.
The cost to the municipality is a mere $550,000, although the federal agency wants its employees to have a first shot at the affordable housing built on the land. As well, the federal agency requires green-building practices and that the cost of housing be kept at below-market prices into perpetuity.
Banff's rental vacancy rates have hovered around zero for several years, compared to the 3 to 5 percent rates that are considered healthy, reports the Rocky Mountain Outlook. Prices match the scarcity. A bedroom in a Banff house goes for $1,500 per month.
Town officials in Banff hope to develop 100 rental units in the next three years, and the private sector is expected to build 300 units.
Turbines to provide campground's juice
BANFF, Alberta – Six to 10 small turbines will be installed in rivers and creeks in Banff, Jasper, and other national parks in the Canadian Rockies to generate small batches of electricity at campgrounds.
Officials with Parks Canada, the federal agency, said the electricity can be used for lights in washrooms or to power pay machines. Each of the turbines will be able to generate between 4 and 12 kilowatt-hours daily, or about enough to meet electric needs of a small home.
"As an example, you can expect a brand-new 2015 refrigerator to consume 1 kWh a day, and this can produce between 2 and 12 kWh per day," explained Pierra Blanchet, president of Idénergie, the partner with Parks Canada.
Bow Valley Naturalists say they are not necessarily opposed to the river turbines, if this replaces — instead of merely supplementing — fossil fuel-based generators.
"These units (generators) often run 24 hours a day, 365 days a year, and the greenhouse gas emissions are collectively significant, relative to the power demand," said the group's Reg Bunyan.
The turbines, if small, will have an impact on fish. But because fish largely avoid the turbines, only 2 percent or so are killed.
Whitefish gets two new hotels & more possible
WHITEFISH, Mont. – It's boom time again in Whitefish. Through November, permits for more than $22.5 million of new commercial construction had been awarded, the highest count since 2005. Two new hotels account for the largest share of the construction, and chamber director Kevin Gartland reports conversations with two more serious developers of hotels.
Whitefish planning director Dave Taylor tells the Whitefish Pilot that he doesn't see any signs of development slowing down. "This year has been fairly dynamic, and I think we'll see that trend continue and perhaps be surpassed next year," he said.
But Taylor also cautions against expecting the boom to last indefinitely. "Everything is cyclical," he points out. 'But right now, all property in Whitefish is a hot commodity."
Turning off the car if you're not driving it
PARK CITY, Utah – Park City early this winter began stepping up enforcement of the city's prohibition against letting cars and trucks idle more than a minute. The law exempts circumstances when a defroster is in use or when temperatures need to be adjusted to protect the health and safety of people and animals inside.
This law has been in effect since 2010, but there is some pushback. A company that operates 150 to 200 taxis tells The Park Record that this isn't good for high-quality service. Diania Turner, the owner of Fastaxi, said turning off an idling car makes it cold for drivers and that fare-paying passengers do not like getting into cold taxis.
Incorporating LED lights into dark sky ordinances
CARBONDALE, Colo. – Carbondale, located 30 miles down-valley from Aspen, has an excellent law regulating use of outdoor lights, to prevent light pollution that impairs visibility of the nighttime sky. You can, for the most part, still see the Milky Way Galaxy.
But it needs to be tuned up to reflect changes in lighting technology, says Aaron Humphrey, who has a lighting design company and has been in the consulting business for 19 years.
The lighting ordinance he created for Carbondale 12 or 13 years ago, he says, needs to be adapted to reflect the new technology of LED lighting. LED lighting delivers more lumens per watt. As such, using watts as a basis for regulation needs to be revised.
But some things don't change. The basic principle remains that lights need to be directed downward and they need to be shielded. He points out that you wouldn't allow your hose to sprinkle your neighbor's house, but people think nothing of lighting their neighbor's houses — what is called light trespass.
Carbondale seems to have some of that, as reported in a recent issue of the Glenwood Springs Post Independent. But at least kids there can see the Milky Way, Humphrey says that 80 percent of American children live in places where they can't see the Milky Way.
Continued rise in use of helmets at ski areas
BOULDER, Colo. – Again last winter, more heads at U.S. ski areas had helmets. A survey conducted by RRC Associates, a Boulder, Colorado-based research firm, found that 78 percent of people were wearing helmets, up from 73 percent the prior year and 38 percent a decade ago.
Writing in the NSAA Journal, the firm's researchers report that helmet use was highest among children and those adults 65 and over.
---
Support Local Journalism
Support Local Journalism
As a Summit Daily News reader, you make our work possible.
Now more than ever, your financial support is critical to help us keep our communities informed about the evolving coronavirus pandemic and the impact it is having on our residents and businesses. Every contribution, no matter the size, will make a difference.
Your donation will be used exclusively to support quality, local journalism.
---
Start a dialogue, stay on topic and be civil.
If you don't follow the rules, your comment may be deleted.
User Legend:

Moderator

Trusted User
---