Silvethorne Town Council removes planning commission member Stan Katz
Greg Ellison
gellison@summitdaily.com

On Dec, 8, the Silverthorne Town Council voted to oust planning commissioner Stan Katz from his position.
At the special meeting, Mayor Bruce Butler listed the reasons for Katz's removal as inefficiency in performing duties of the office and violations of ethics codes. He quoted from the town code and charter section 1-4-4 concerning impropriety.
"Based on your failure to uphold the duties of appointed officers of the town who shall at all times be sensitive to and exercise restraint in avoiding even the appearance of impropriety," he said.
---
---
Calling the council's action illegal and shameful, Katz said adequate public notice was not given before holding the special meeting.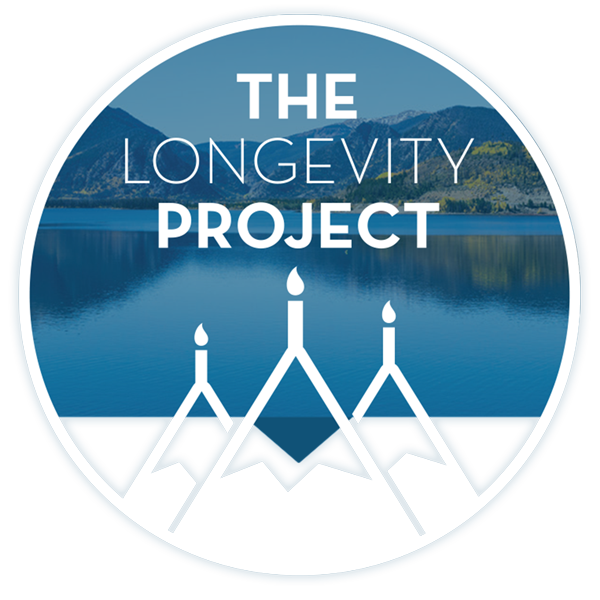 "They didn't want any members of the press around to observe and report on their kangaroo court attempt to smear my reputation with baseless charges, including vague and unsupportable accusations of inefficiency, ethics violations and the appearance of impropriety," he said.
---
---
Katz, who moved to Summit County in 2008, had served on the commission since 2010. In July, he was re-appointed to a new three-year term. He also serves as an advisor to the Summit County Housing Authority and is on the board of the Grand Lodge Peak 7 homeowners association.
Council members who voted to remove him didn't cite specific instances of town code violations. Instead, they took issue with his manner from the planning commission dais.
Council member Ann-Marie Sandquist said she was concerned that Katz prejudged applications before listening to testimony from the involved parties.
"There's been a pattern of behavior of prejudging," she said. "You've got to hear the testimony before you make any sort of a recommendation."
Council member JoAnne Nadalin said she researched minutes from the last three years worth of planning commission meetings and noted there were instances of Katz asking applicants for more information than was required and also engaging in a less than respectful interaction with staff and members of the public.
"When the solar garden was being discussed, there was a pretty extensive discussion about wanting 3-D views of that, which wasn't required at that time by the town code," she said. "He (Katz) said, 'We've got to send a message to applicants that if they want a site plan modification they've got to show us a site plan.' That was an issue for me."
She went on to recount an incident from October where Katz made a comment in regard to the town funding a park supported by the Angler Mountain HOA.
Katz was quoted as stating, "If I lived there, I would probably support this, too, why not you're using township funds to build a local park."
He took exception that without parking access the land would only be accessible to nearby residents, but Nadalin had a different perspective.
"I thought it was somewhat insulting to people who took their time to come testify," she said.
The town code cited in Katz's removal doesn't specifically touch on the types of behavior mentioned above. Mainly, the code focuses on frequent unexcused absences from meetings, which was not an issue during Katz's tenure.
CLASH OF PERSONALITIES
In his estimation, he feels the council failed to validate their charges with facts and instead attacked his character.
"The meeting turned into a constant stream of personal denunciations of my character and personality, which in any event are not listed among the Colorado Revised Statues' justifications for the removal of a planning commissioner," he said.
When told the council was prepared to remove him from the planning commission, he told the mayor he would use every legal means at his disposal to fight the action.
"Some have suggested that I shouldn't waste my time trying to get my seat back as a planning commissioner, but rather that I should sue them for slander, defamation of character, abuse of government power and several other things," he said. "When a small-town government overreaches its powers, it usually does so in belief that no one will ever challenge them — precisely because it is a small town."
Ryan Hyland, Silverthorne town manager, said the removal of a planning commission member by the town council is not without precedent.
"Although it is rare, in several cases in the town's history appointed volunteers have been removed from their positions, and this was one of those rare cases," he said. "The town council has an obligation to ensure that appointed town officials adhere to all of the adopted rules, regulations and policies of the town as well as state laws which govern certain types of land use applications."
Conjecturing that those removed in the past may not have had the resources or interest to battle the town, Katz said he would not shy away from a legal battle.
"Abuse of government power, even in the smallest and most insignificant venues, should never be tolerated, and should always be fought," he said. "I'm willing to make that fight."
Hyland said that at the Dec. 8 hearing Katz was given the opportunity to respond to the council's concerns.
"Ultimately, four members of the council were not persuaded by the responses provided by Mr. Katz and his attorney," he said. "At the conclusion of the hearing, and after careful deliberation, the council voted 4-2 to remove Mr. Katz from the planning commission. Due to litigation that has been threatened, we will not be providing any further comment."
'DEVIL'S ADVOCATE'
Katz admitted his approach to analysis has caused contention on occasion.
"I can be a pretty outspoken person, and that clashes with certain personalities," he said. "In addition, I've always liked to look at things from the position of devil's advocate."
Admitting that advocating different perspectives is not always popular, he said the approach is useful, especially when a proposal is potentially controversial.
"I believe I can say that every organization I've ever been a part of has benefitted from my analyses, my ability to see both sides of controversial questions and my willingness to be outspoken when I think there is something that needs to be said," he said. "Good decisions are rarely made when arguments from the other side aren't even heard."
Unsure of his next step, Katz has retained legal counsel to investigate the legal remedies.
"During this whole sordid affair, I tried to be as conciliatory as possible, in the hope that Council would see that there was no substance to what they were doing and let this whole thing go away," he said. "So now, its time for me to take the gloves off."
---
Support Local Journalism
Support Local Journalism
As a Summit Daily News reader, you make our work possible.
Now more than ever, your financial support is critical to help us keep our communities informed about the evolving coronavirus pandemic and the impact it is having on our residents and businesses. Every contribution, no matter the size, will make a difference.
Your donation will be used exclusively to support quality, local journalism.
---
Start a dialogue, stay on topic and be civil.
If you don't follow the rules, your comment may be deleted.
User Legend:

Moderator

Trusted User
---