Summit County pursues broadband ballot measure after AT&T pulls cell tower plans
After AT&T pulled plans for two cell towers in Summit this summer, the county is looking for other options to expand coverage into "dead zones."
The two towers were planned for 683 Landfill Road — between Keystone and Summit Cove— and 3120 Johnson Road — in the Lower Blue Basin, north of Silverthorne.
Discussions between AT&T and the county continued for years before AT&T pulled the plug on both towers in 2014. Yet, at the request of Summit County Commissioner Karn Stiegelmeier, AT&T put the plans back on the books until they were again cancelled this June.
---
---
"We need to cover basic, basic communication services that are desperately needed," she said. "The bottom line is this is people's lives."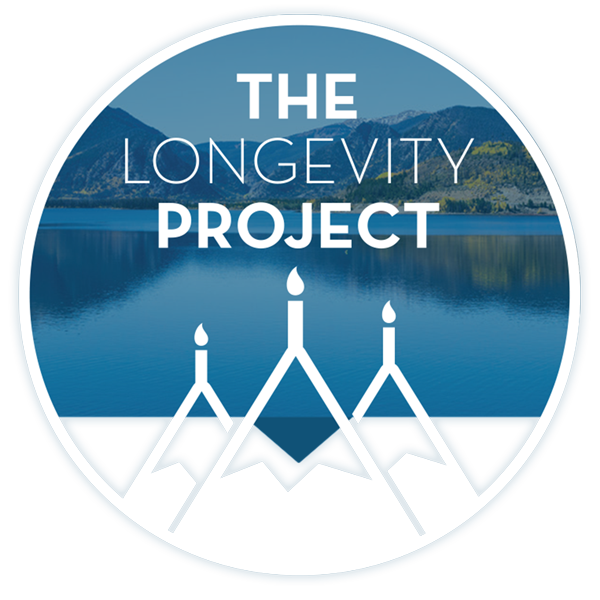 The county and Friends of the Lower Blue had worked together to ready a lot north of Silverthorne, creating a four-acre subdivision with road access to make the project shovel-ready. The tower would provide service to a 20-mile stretch of land, including State Highway 9, which sees an average of 5,000 vehicles per day according to the Colorado Department of Transportation.
---
---
John Hillman, Chair of the Friends of the Lower Blue Safety Committee, recalled seeing an accident with injuries on Highway 9 one winter. The lack of cell service meant they had to drive several miles to call for help.
"We desperately need cell service for public safety," he said. "For about 10 years, we've been trying to get cell service in the Lower Blue."
He added that the spotty service posed concerns in several other emergency situations, such as the Brush Creek Fire last week. He said he had seen at least 10 fires in the area in recent years, with landlines as the sole means to contact emergency services.
"A man working at a neighbor's barn discovered a fire. The neighbor wasn't home. The man tried to call 911 on his cell, but it didn't work," he wrote in a letter to AT&T. The man ran half a mile to Hillman's home, where he was able to use the landline.
"It would be a tragic irony to have a fire discovered early but to let it become non-stoppable due to an inability to communicate," he added.
LEAVING THE LEASE
While AT&T holds lease and zoning rights to both lots, Stiegelmeier said in a conversation with corporate executives last week that they agreed to terminate the leases if another company expresses interest in building.
"They were tying it up and saying 'We're not gonna build it.' They didn't say they were never gonna build it. But we're in the bottom tier of the state of Colorado," she added. "This is such a tiny amount of money for them. It illustrates where their priorities are."
An AT&T spokesperson wrote on Saturday that it was unknown when building plans on the two sites would resume.
"While these two sites are not currently part of AT&T's network expansion, our current plan is to continue our expansion in Summit County with new sites in Silverthorne and Breckenridge, as well as 4G LTE upgrades in Dillon, Breckenridge, Frisco, the West Eisenhower Tunnel and Keystone," the statement continued. "AT&T recently let go of our lease and zoning options on the Highway 9 property in Silverthorne, which could potentially allow another company to utilize and proceed with development."
Friends of the Lower Blue recently created a petition, asking U.S. Rep. Jared Polis, D-Colorado, to speak to AT&T on behalf of the county. While he and Stiegelmeier already spoke with AT&T on a conference call last week, Hillman said they would opt to send the petition anyways, which already has 163 signatures.
"I know it's already been decided, but we want (Lower Blue residents) to have a chance to weigh in and political leaders to see that we have a lot of people on our little highway here who want to have something done," he said.
Stiegelmeier noted that, while remote sites in the Lower Blue and near Summit Cove might not be the most profitable, a potential developer would certainly see a return on investment. However, under Colorado Senate Bill 152, passed in 2005, the county is prohibited from using funds or infrastructure to improve local broadband service without a vote.
TIED UP
To allow Summit County to be exempt from these restrictions, the county will propose ballot measure 1A for the November election. The measure will not be listed in the "blue book," as it will not affect taxes and, therefore, does not fall under TABOR.
The county has not been alone in seeking the exemption: Three other counties and 10 municipalities have passed a vote overriding the prohibitions, according to a packet on SB152 compiled by Colorado Counties Inc. and the Colorado Municipal League in 2015.
"That's really the best next step that I see. Our hands are tied because of law that was passed in 2005," Stiegelmeier said. "Step One is to get this ballot measure passed and then immediately investigate all opportunities."
While the county does not have any funds set aside to build a cell tower at this time, under 1A, they could facilitate construction through a public-private partnership or through state grants. The Department of Labor Affairs offers grants for basic infrastructure — including towers and fiber — to local government.
"We could apply for that money if we have the question passed," she added. "The other option would be potentially working with private investors or the public improvement district or local improvement district process."
The measure will go out on the ballot on Tuesday, Oct. 12, with the final vote tallied after the Nov. 3 election.
---
Support Local Journalism
Support Local Journalism
As a Summit Daily News reader, you make our work possible.
Now more than ever, your financial support is critical to help us keep our communities informed about the evolving coronavirus pandemic and the impact it is having on our residents and businesses. Every contribution, no matter the size, will make a difference.
Your donation will be used exclusively to support quality, local journalism.
---
Start a dialogue, stay on topic and be civil.
If you don't follow the rules, your comment may be deleted.
User Legend:

Moderator

Trusted User
---