The year in review: A month-by-month look at Summit County's top stories
JANUARY
Breckenridge unveils its centerpiece: A reborn Harris Street schoolhouse building
Published Jan. 10
---
---
Summit up: Breckenridge revamped old Harris Street schoolhouse to create the Grand Vacations Community Center, housing the new South Branch Library and work spaces for local nonprofits.
Notable quote: "It's such a great collaboration between so many different partners in the community, and the fact that it's a historical building and such an icon in our community makes this an even more significant project."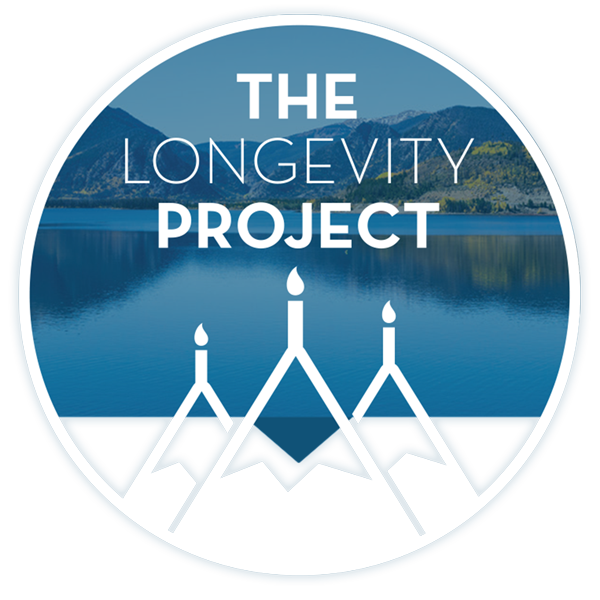 Participate in The Longevity Project
The Longevity Project is an annual campaign to help educate readers about what it takes to live a long, fulfilling life in our valley. This year Kevin shares his story of hope and celebration of life with his presentation Cracked, Not Broken as we explore the critical and relevant topic of mental health.
---
---
Breckenridge Creative Arts becomes independent nonprofit organization
Published Jan. 27
Summit up: After serving as a branch of the town of Breckenridge since 2014, Breckenridge Creative Arts incorporated as a separate nonprofit on Jan. 1. The nonprofit has two goals: To maintain the town's several arts venues, and to provide additional programming for each venue.
Notable quote: "That system is going to provide us with a lot more flexibility in terms of what we can offer the people we collaborate with, partner organizations, people who want to put on their own performances in the facility."
FEBRUARY
Holiday Inn targets Summit County dispensary in first marijuana RICO case
Published Feb. 19
Summit up: A Frisco dispensary became the subject of the first ever racketeering lawsuit filed against a marijuana business. The lawsuit was sponsored by D.C.-based advocacy group Safe Streets Alliance and co-plaintiff New Vision Hotels, the company that owns the Frisco Holiday Inn. While the two plaintiffs lost the lawsuit, the dispensary withdrew plans to build at the site, located less than a mile from the Holiday Inn and liquidated its inventory.
Notable quote: "Clearly these groups are another visage of the Prohibition Era. They're trying to turn back time to when marijuana wasn't regulated, when tax revenues didn't flow to the state, when people weren't showing a legal ID to buy legal marijuana."
Silverthorne development proposes tripling of housing units, irks some neighbors
Published Feb. 28
Summit up: Some Silverthorne residents questioned the density of the proposed South Maryland Creek Ranch development, after a proposal to more than double the density from 83 single-family houses to 240 units. The increase was approved by Silverthorne Town Council in June, and the development was renamed Summit Sky Ranch.
Notable quote: "This violates the rural agricultural characteristic of this whole valley. To me, it just smacks of this urban creep up into one of the most beautiful mountain valleys of the West."
MARCH
The rise and fall of the A-Frame in Summit County
Published March 1
Summit up: With A-Frames dotting the mountains around Summit County, some date back before the '80s "ski boom." While the humble A-Frame may have fallen out of vogue, the houses are still frequently sold as a mountain getaway or a more affordable fixer-upper.
Notable quote: "It's definitely a thing of the past. I haven't seen someone intentionally build an A-frame in the 12 years I've been here."
Cash-strapped Summit Historical Society sells three properties to Breckenridge
Published March 18
Summit up: The Summit Historical Society sold three properties — the Briggle House, Lomax Placer Mine and Washington Mine — to the town of Breckenridge for $30,000. The properties will be managed by the Breckenridge Heritage Alliance, a 501(c)(3) nonprofit with a similar mission.
Notable quote: "This transaction will ensure that the three Breckenridge properties get the care that we could not give them and that our more restricted funding will support our long-range plans for preserving and interpreting the history of Summit County."
APRIL
Toxicology report released following Keystone marijuana suicide
Published April 24
Summit up: After an Oklahoma man committed suicide during a ski trip, several questions were raised as to the underlying cause of death. While some attributed his death to the marijuana candies he consumed prior to the incident, others noted that other factors, such as the possession of a firearm, were more significant.
Notable quote: "It's going to affect people differently. There is no across-the-board, cookie-cutter standard."
Backcountry Cannabis Company, formerly Breckenridge Cannabis Club, lived the uncertainty of Colorado's marijuana industry
Published April 29
Summit up: A brief history of BCC's place in Breckenridge, the dispensary moved off Main Street in February last year, reopening on Airport Road. Now, the dispensary is back in the spotlight as the subject of CNN's documentary, titled "High Profits."
Notable quote: "This industry doesn't lend itself to comfort. But you look at everything that happened and the marijuana itself almost seems like an afterthought. Who would've thought that small-town politics could get so heated?"
MAY
Silverthorne town councilman Jon Bird was a pilot, angler and selfless father
Published May 2
Summit up: Former town councilman Jon Bird is sorely missed after he died on April 15, at age 49. While the cause of death was not released at the time of this story, Bird was remembered for his love of the outdoors, aviation and his emphasis on relationships.
Notable quote: "So many of us come to Summit County to live the dream, and he really did. He came out a ski bum and ended up a successful electric contractor, a pilot, a dad, and he did it all himself."
Montezuma mountain man looks to part with magical mystery bus
Published May 26
Summit up: A 71-year-old Montezuma man planned to sell an old Keystone bus, where he lived for more than 20 years, for $20,000. He purchased the bus, which served as a parade float, a home and a relic of the past in the 1980s.
Notable quote: "We didn't take that many pictures. We just drank a lot of beer or whatever. All I remember was there was more women's underwear hanging off that bus than there is at Victoria's Secret."
JUNE
Colorado Fourteeners Initiative rates state's tallest peaks, estimates $24M restoration cost
Published June 15
Summit up: The Colorado Fourteeners Initiative report card rated 42 trails on 39 of the state's fourteeners. Only four of those routes received an "A" rating for well-constructed, sustainable trails that protect fragile alpine vegetation.
Notable quote: "People oftentimes have very limited snapshots in time in which they're on a mountain, and they have a hard time fathoming the cumulative impact of all the people who will climb a mountain over a year."
Kaiser Permanente announces Frisco location for new medical offices
Published June 16
Summit up: Summit County's healthcare landscape has seen significant growth since St. Anthony Summit Medical Center opened its doors 10 years ago. With the addition of the nonprofit health plan, residents can expect additional health care options.
Notable quote: "We hear loud and clear that more choices is what residents want here."
JULY
Flight For Life pilot Patrick Mahany dies in Frisco crash; two others injured
Published July 3
Summit up: When a Flight For Life helicopter suddenly spun out of control and crashed near Summit Medical Center, first responders scrambled to sort out the aftermath. The crash resulted in the death of pilot and decorated Vietnam veteran Patrick Mahany, and seriously injured flight nurses Matt Bowe and David Repsher.
Notable quote: "The whole ship was fully engulfed in flames. The helicopter was just taking off. It made some kind of awkward move and it fell back to the earth."
Vail Resorts rejects Breckenridge's lift ticket tax proposal
Published July 27
Summit up: With the town of Breckenridge looking to address parking concerns by levying an admissions fee, or lift-ticket tax, Vail Resorts initially rejected the proposal. The two reached an agreement later in August, allowing the town to impose a 4.5 percent tax on lift tickets, but not Epic Passes.
Notable quote: "It is inappropriate for the town of Breckenridge of today to compare itself to the town of Vail in 1966. It is equally inappropriate to suggest that the town of Breckenridge should have a tax just because it exists in another community in Colorado."
AUGUST
USA Pro Challenge: Brent Bookwalter powers to win at first A-Basin finish
Published Aug. 18
Summit up: This year's lung-busting, week-long professional cycling race crossed through several Summit County towns and nearby mountain passes. While Australian cyclist Rohan Dennis was the overall winner, American cyclist Brent Bookwalter gave him a run for his money.
Notable quote: "Rohan had me cross-eyed, biting my stem the entire time, so I wasn't really aware of the pack. I was just worried about catching Rohan's wheel."
Summit High School student Jefte Flores remembered by friends, family
Published Aug. 30
Summit up: Friends and family took a moment to remember the 16-year-old Summit High School student who drowned in Green Mountain Reservoir on Aug. 22. A dreamer with a knack for making others smile, Flores was remembered for his contributions to SOS Outreach, his soccer team and the lives of those around him.
Notable quote: "Tenía mucho amor, mi hijo, para todos. (He had much love, my son, for everyone)."
SEPTEMBER
Blue River voters reject controversial Ruby Placer annexation
Published Sept. 16
Summit up: After years of discussions around the controversial Ruby Placer development, Blue River voters took matters into their own hands and rejected the town's annexation of a 48-acre parcel. The vote came after the town had attempted to pass two emergency ordinances and one regular ordinance to annex the land, and Blue River residents petitioned for a vote.
Notable quote: "People found out well into the game and got upset."
Breckenridge Film Festival screens for 35th year
Published Sept. 16
Summit up: Polled as one of the top 20 film festivals in the country, this year's Breckenridge Film Festival moved forward by introducing animation as a new category for the competition. The festival received more than 400 submissions this year, much more than the usual 185.
Notable quote: "By adding animation we think that over time it is going to gain traction and become something filmmakers seek out. … It's not just a child's medium right now, it's an adult medium, so we are excited to be in on somewhat the ground floor."
OCTOBER
Charles Sattler found not guilty on all counts in Blake Bostic's death
Published Oct. 1
Summit up: After one hung jury resulted in a mistrial, a second jury found Charles Sattler not guilty on two counts of manslaughter and first-degree assault following local Incline Bar and Grill chef Blake Bostic's death. After spending a total of 535 days in jail, Sattler was acquitted on Oct. 1.
Notable quote: "This was a tragic and difficult case from all sides, but we believe the jury followed the law and reached the right result."
Breckenridge Grand Vacations owner dies while on tour of Nepal
Published Oct. 9
Summit up: Rob Millisor, philanthropist and co-founder of Breckenridge Grand Vacations, died on Oct. 8. He was on a visit to the earthquake-impacted area of Nepal, when he felt ill and passed away. Millisor's legacy in the town and all of the county will not be forgotten.
Notable quote: "The senior team here at Breck is shocked and profoundly saddened by the sudden death of our friend and colleague, Rob Millisor. …Millisor demonstrated a commitment to this community both in words and actions, including his years of leadership on town council."
NOVEMBER
Four Summit County deaths linked to drug overdoses
Published Nov. 1
Summit up: Summit County saw an unusual spike in drug overdose deaths this fall, with four between the months of July and September. With all of the deaths linked to injected substances, the story brought to light that the issue of illegal substances is widespread, not just linked to metropolitan areas.
Notable quote: "We need to deal with this better as a community — really talking about this issue and saving people's lives is what we need to be doing. Pretending it's not happening is not doing any good."
Summit County brewers unite for third collaboration beer
Published Nov. 5
Summit up: With a brewery for every town, Summit County might be a beer-lover's haven. But with all of the breweries, there isn't so much of a spirit of competition as camaraderie, as evidenced by the collaboration beer, "Scuba Dooba Dubbel," that will be debuted on Jan. 23.
Notable quote: "You pick a bank, you don't pick a brewery. You'll go to all the breweries, that's why you're here. It's a lot different than most businesses."
DECEMBER
Vail resorts tells employees to brace for tighter living conditions
Published Dec. 15
Summit up: In December, Vail Resorts announced to employees an increase in housing density, with existing rooms to be outfitted to accommodate two additional occupants each. This piece not only opened up the conversation about employee-supplied living conditions, but it also challenged Vail Resorts to seek alternative solutions to the housing crisis.
Notable quote: "You're going to do this right before the holidays? Merry (expletive) Christmas"
In Summit County, a rising death rate doesn't come cheap
Published Dec. 24
Summit up: With a record number of deaths for the year — 84 at the time of publication — the Summit County Coroner's Office requested further funding for the new year. The funds will go to an increase in autopsies, grief counseling and additional paid time for deputy coroner Mark Juisto.
Notable quote: "It's not something you do for the money. …It's the worst day of your life, so how can we help?"
---
Support Local Journalism
Support Local Journalism
As a Summit Daily News reader, you make our work possible.
Now more than ever, your financial support is critical to help us keep our communities informed about the evolving coronavirus pandemic and the impact it is having on our residents and businesses. Every contribution, no matter the size, will make a difference.
Your donation will be used exclusively to support quality, local journalism.
---
Start a dialogue, stay on topic and be civil.
If you don't follow the rules, your comment may be deleted.
User Legend:

Moderator

Trusted User
---