On patrol with Summit County wildlife officer Elissa Knox
Alli Langley
alangley@summitdaily.com

Before Elissa Knox goes to bed, she checks an app on her phone to see what time the sun will rise.
Then the wildlife officer works backward, setting her alarm for an hour or two before the sun's rays start shining softly on the highest mountain peaks. That's about a half hour before sunrise. It's also known as first light.
With a large mug of coffee, she hops into her huge blue Colorado Parks and Wildlife truck. Inside, several small flashlights sit in a cup holder, pepper spray dangles on her keychain and a rifle and shotgun hang in a rack behind her head.
---
---
Knox turns on her radio, dialed into the Colorado State Patrol channel, and gives her call sign.
"Good morning. I'm 10-41," she says. That means she's on duty.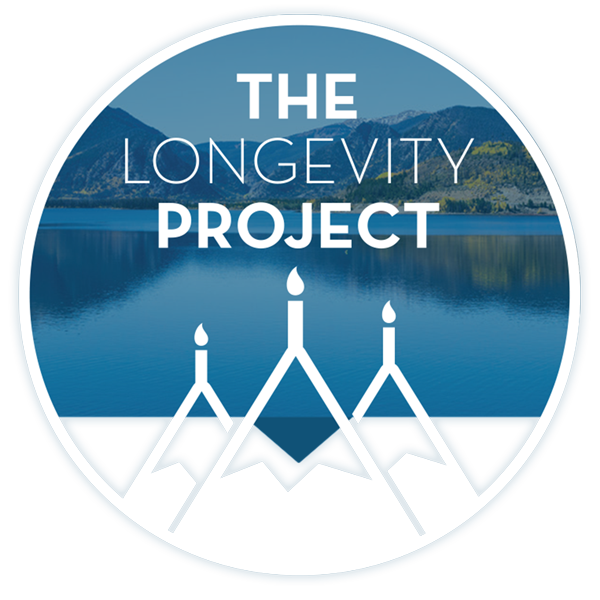 Participate in The Longevity Project
The Longevity Project is an annual campaign to help educate readers about what it takes to live a long, fulfilling life in our valley. This year Kevin shares his story of hope and celebration of life with his presentation Cracked, Not Broken as we explore the critical and relevant topic of mental health.
---
---
UP BEFORE DAWN
Knox, 37, is one of two district wildlife officers who patrol Summit County. On Wednesday, Oct. 22, the officer, also known as a game warden, spent the morning talking to hunters.
She drove along Tiger Road north of Breckenridge and up a skinny, bumpy road along the north fork of the Swan River and recorded license plate numbers of cars and campers that hunters parked near trailheads.
With temperatures in the upper 20s, Knox wore hiking boots, layers under her jeans and her official CPW fleece, a tan leather belt that held her sidearm, and her gold badge. She jumped out of the truck to peer into vehicles and knock on RV doors.
No one was around except one man visiting Summit with his dog for a week who was surprised by the snow that morning. Knox told him more snow was expected.
"Everyone asks me the weather forecast," she said, walking back to her truck.
On the way back to Highway 9, she spotted a bright orange dot on a steep south-facing hillside: a hunter likely taking a break from climbing up the slope. A few elk moved maybe 100 yards above him.
Knox parked on the side of the road, turned off the engine and pulled out binoculars.
She watched as the hunter moved closer to the herd. Suddenly, a gunshot echoed on the surrounding hills.
"I think he missed," she said, explaining that she didn't see the elk fall or even flinch.
"I always root for the hunter if they're doing everything right," she said and then paused. "Well, that's not true. I root for the animals, too."
After hunters pull the trigger, they're required to go look for blood if they miss and track down any injured animal. This hunter hiked up to the spot where Knox saw him aiming and walked around a bit more before descending.
When he returned to his vehicle, Knox was waiting for him.
They started a friendly conversation about the elk herd that ran out of sight over a ridge and chatted about hunting season before Knox asked to see his license.
The hunter, 34-year-old Charlie Schmidt of Silverthorne, pulled several licenses out of the back of his truck.
"Is it legal to have a dog with you when hunting large game?" he asked, while Knox logged his information.
Knox explained that dogs are allowed as long as they're on a leash, not used for pursuing animals and don't chase or harass wildlife.
SEIZING ELK AND FEEDING FOXES
On Tenderfoot Mountain in Dillon, Knox spent the rest of the morning driving along Frey Gulch Road, talking to more hunters and checking out their camps.
She looked for hanging carcasses, which must be properly tagged, and she asked around unsuccessfully for leads on a moose-poaching incident from a year ago.
She visited what was left of the animal — spine, ribs, pelvis. Bears probably picked it clean, she said.
Around lunchtime, Knox met with a hunter in Silverthorne who illegally killed an elk cow the day before.
The hunter was licensed to shoot bull elk, and when he realized he shot a different animal than his target, he did the responsible thing and called Parks and Wildlife, Knox said.
Wildlife officers are given discretion when dealing with accidental or careless kills. Knox talked to him about the circumstances and because of the way he handled the incident, she decided to simply seize the animal and forgo charging him with hefty fines.
She would give the meat to another hunter with a cow license, she said, and void that person's tag.
That afternoon, Knox responded to a nuisance call from someone in Breckenridge whose neighbor was feeding foxes.
Most people know they're not supposed to feed wild animals, Knox said, but sometimes people in Summit love wildlife too much and do it anyway.
The woman wasn't a repeat offender, so instead of a ticket and a fine, Knox gave her a talking to and some informational materials.
Wildlife officers spend much of their days traveling on rough roads and backcountry trails. On Saturday, Knox drove the truck up Williams Peak Road north of Green Mountain Reservoir and talked to about 80 hunters, a typical amount for the first day of second rifle season, she said.
Then Sunday, she was able to ride one of the three horses she owns and patrol on horseback. Depending on the terrain she needs to cover, she said, she uses an agency-provided ATV, snowmobile or boat.
A BETTER SHOT THAN MOST
Knox didn't hunt as a kid, but she ate the wild game her dad killed and brought home to her family when she was growing up in Evergreen.
Her dad was a fisheries biologist with the Division of Wildlife (the agency finalized a merger with the Division of State Parks and Outdoor Recreation in 2012).
Knox grew up wanting to be a veterinarian or maybe a biologist, and after high school she started working seasonal wildlife jobs with the agency.
She earned a bachelor's degree in biology from a school in New York, then completed a veterinary, anatomy and neurobiology master's at Colorado State University.
After school, she ran a lab in Craig for a year and a half studying chronic wasting disease, an illness affecting deer, elk and moose at the time.
There she did nighttime ride-alongs with district wildlife officers, and the experience prompted her to apply for that position.
Around that time, she started hunting with her dad.
"I really grew to love it," she said. "It brings you back in touch with the natural world, and for me it's where a lot of my food comes from."
Since then, she's hunted every season and brings home an elk or deer every other year, a much higher average than most.
Her knowledge and appreciation of the sport help her credibility with the hunters she interacts with now.
Ten years ago, her biology background and agency experience helped her earn a competitive spot in a class of nine wildlife officer recruits.
She completed a year of training, including training at a police academy in Denver, learning wildlife law and shadowing experienced officers.
In 2004, she started working in districts around Grand Junction and Rifle, and after eight years there, she moved to Summit County.
In January 2013, Knox replaced Shannon Schaller, who patrolled Summit County for about nine years.
The two women are good friends, Knox said, adding that few women work in the agency. Ten percent or less of game wardens are women, she said, and most of those work on the Front Range.
LEARNING TO COEXIST
Hunting season will continue into the winter, and Knox will add ice-fishing patrol to her duties as well as the occasional closing down of a ski run if a moose decides that's where it wants to wander for a while.
Knox described her job as one-third law enforcement, one-third biology and one-third customer service, education and outreach.
Year-round she responds to nuisance calls, animal-car collisions and property damage caused by wildlife (landowners are sometimes compensated by CPW). As the seasons change, she helps with agency population counts and research studies, teaches hunter education classes, presents to HOAs and gives talks in schools.
Knox also writes comments for environmental assessments and impact statements when people propose new developments on public land.
Parks and Wildlife doesn't manage national forest land, so Knox talks often with the Dillon Ranger District wildlife biologist and provides recommendations for the final decisions made by the Forest Service.
She doesn't always agree with those decisions, citing recent proposals like the Weber Hut, the Tenderfoot Trail system and a housing development near tree line on Bald Mountain, and she lamented that elk used to inhabit much of Breckenridge Ski Resort but development has shrunk the herd and pushed it north toward Ophir Mountain.
Though she worries about pressures on wildlife from a spreading human population, she said, by far the worst part of her job is killing animals.
"The wildlife are the ones that get euthanized when people make bad decisions," she said, adding that she gets frustrated having to constantly educate people in a community full of vacationers, seasonal workers and other transients.
Some people don't understand that living in the mountains might mean changing the way they handle their pets and their trash.
For the most part, though, people in Summit care about wildlife and act responsibly, she said, and her agency has good relationships with local governments and other partners.
"We're lucky here they want to listen to what we have to say," she said.
The best part of her job is making a difference for wildlife in Summit County, she said. Thinking about sustaining their populations and their habitat gives her a satisfying sense of purpose, and it doesn't hurt that her office is usually outside.
---
Support Local Journalism
Support Local Journalism
As a Summit Daily News reader, you make our work possible.
Now more than ever, your financial support is critical to help us keep our communities informed about the evolving coronavirus pandemic and the impact it is having on our residents and businesses. Every contribution, no matter the size, will make a difference.
Your donation will be used exclusively to support quality, local journalism.
---
Start a dialogue, stay on topic and be civil.
If you don't follow the rules, your comment may be deleted.
User Legend:

Moderator

Trusted User
---