Outgoing Breckenridge town manager Tim Gagen reflects on 40 years in local government
Greg Ellison
gellison@summitdaily.com

After forty years in local government Tim Gagen knows how to foster community progress.
"We work to make sure the pieces stay together," he said.
After 15 years at the helm, Gagen is about to step down as Breckenridge town manager.
---
---
"I'm over going to evening meetings," he quipped.
In July of 2000 Gagen, who had been manager of Commerce City for half a dozen years, moved to Summit County to fill the vacancy left when Gary Martinez stepped down after 14 years as Breck town manager.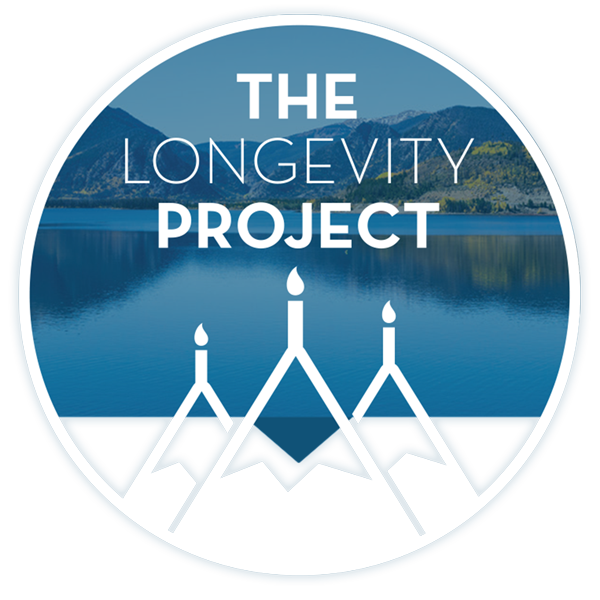 Participate in The Longevity Project
The Longevity Project is an annual campaign to help educate readers about what it takes to live a long, fulfilling life in our valley. This year Kevin shares his story of hope and celebration of life with his presentation Cracked, Not Broken as we explore the critical and relevant topic of mental health.
---
---
During his years in the Front Range, Gagen made regular ski jaunts to Summit, eventually residing part time in Silverthorne. Having made extensive contacts in the state, especially through his work with the Colorado Municipal League, Gagen said acquaintances in Breck encouraged him to apply when the manager's position was being filled.
UNANTICIPATED PATH
After popping out on a potato farm on Long Island, Gagen spent most of his formative years in New Jersey, before his folks settled in South Bend, Indiana, where he attended high school.
When Notre Dame didn't provide scholarship money, Gagen opted to attend Wabash College in Crawfordsville, Indiana, where he graduated in 1976 with a B.A. in Biology and general studies.
Despite stellar academic records, Gagen, who was pre-med at Wabash, failed to make the cut.
"I was right on the brink," he said. "I had a 3.8 GPA but needed a 4.0 GPA."
Reassessing his options, Gagen recalled studying ecology and learning about land use planning. Much like his experience began in Breck, he was approached about an opening in local government.
The then new mayor of Crawfordsville — the town's first democratic leader in 30 years — who was revered as a local football coach, interviewed Gagen for a position combining the roles of planning director, zoning administrator and code enforcement.
Reflecting on the era, Gagen said his appearance, while in line with many of his generation, almost cost him the position.
"The mayor asked me if I was planning on shaving my beard and cutting my hair and I said no," he recalled.
Perhaps impressed with his convictions, the mayor decided to give Gagen a shot.
Hired under the Comprehensive Employment and Training Act (CETA), which was designed to train and employ workers who were unemployed or underemployed, Gagen earned an initial salary of $12,000 which he said was reasonable pay during the mid-1970s.
EARLY SUCCESS
During his second year working for Crawfordsville, Gagen managed to secure $2.5 million in federal grant money to spearhead a community cleanup of a local neighborhood called Goose Nibble.
"It looked like Appalachia and was right next to an industrial area," he said. "The people were salt-of-the-earth."
Although residents in Goose Nibble were die-hard Republicans, and Gagen was part of the new Democratic administration in town, he made daily walks through the area gaining buy-in from neighbors.
"When we're done you're going to have a brand new neighborhood," he told locals, "Two years later we transformed that neighborhood."
Following the improvements, the mayor received 100 percent of the vote during the next election and Gagen made lifelong friendships. To this day when returning to town with his wife Ann, who was raised in the area, people in Goose Nibble have a smile for Gagen.
"They still say 'Tim come in and have coffee,'" he laughed.
CLEAR PATH
After the success revitalizing Goose Nibble, Gagen started graduate school in 1979 at Indiana University – Purdue University Indianapolis. He graduated in 1984 with a master of public administration and municipal government.
"I discovered city manager as a profession," he said.
Following school, Gagen worked as city manager of Lowell, Indiana, and Hazel Crest and Darien, Illinois, both suburbs of Chicago.
After ten years in local government Gagen reached a watershed moment.
"I was trying to decide if I wanted to stay in local government," he said. "It was a pivotal time in my career."
While wrestling with the professional dilemma, Gagen made a trip to Colorado for a leadership development program facilitated by the University of Colorado. By the end of the week and a half seminar Gagen had a renewed outlook.
"I figured out what I was doing was right," he said. "I needed a change of scene, not a career change."
NEW ROOTS
In 1994 Gagen gladly relocated to the Denver area when offered a position as city manager of Commerce City. After immersing himself in the community he quickly sensed residents desired transformation.
"The idea was to change the character of Commerce City," he said. "It had a huge industrial base and most people commuted in."
Besides steering Commerce City to develop residential housing and crafting plans to construct what would become Dick's Sporting Goods Park, Gagen also became involved environmentally during his tenure as manager. The Rocky Mountain Arsenal, which was built in 1942 to manufacture chemical weapons and designated a National Wildlife Refugee by Congress in 1992, underwent a massive cleanup and became the tourist attraction it is today.
When taking over as Breck town manager in 2000, Gagen again recognized the need for public outreach.
"The town hadn't embraced the community in a while," he said.
During his first year as manager, Gagen drafted a vision plan for the town after holding monthly community meetings that drew average attendances of 500 or more people. At the time the population of Breck was approximately 2,800, he noted.
The first question he posed to residents was what does the town want to be when it grows up. He quickly realized the town was full of folks with input. The vision plan, which has guided development in Breck since 2001, was the outcome of Gagen's efforts to engage the community.
"It set the framework for future development," he said.
GUIDING PRINCIPLeS
Reflecting on his approach to administration, Gagen notes the importance of having a strong staff and assistant manager to delegate duties while maintaining a finger on the pulse of the community.
"For me the job was more about managing the council and being the community interface," he said. "Under my management style the assistant works directly with the departments."
Keeping a big picture perspective, Gagen focuses his attention on educating the town council and keeping them up to speed on efforts to address issues and challenges facing Breck.
"Its critical elected officials are as informed as they can possibly get," he said.
Gagen noted that along with most of his staff, he resides in Breck, and has no plans of leaving the area after retirement. He worries that more change could force an even greater number of people employed in Breck to reside outside the town and commute.
"We're at that cusp in a few years if we're not careful we're going to be like Vail or Aspen," he said.
Gagen said visitors often say they like the "feeling" in Breck and with continued growth that sentiment may be altered.
"Local character is one of the reasons people come here," he said. "Do we need bigger and better? Will it benefit the community long term?"
He also would like to see disincentives for automobiles and encourage mass transit use around Breck and Summit County.
"Building more parking just to have more cars in town is not the best answer," he opined. "You need to make the transit systems so good people want to use them."
Awe and inspiration for the mountains is the glue that binds the community and Gagen hopes in the long term that concept does not get lost in the winds of change.
"We love this place so let's not screw it up," he laughed.
---
Support Local Journalism
Support Local Journalism
As a Summit Daily News reader, you make our work possible.
Now more than ever, your financial support is critical to help us keep our communities informed about the evolving coronavirus pandemic and the impact it is having on our residents and businesses. Every contribution, no matter the size, will make a difference.
Your donation will be used exclusively to support quality, local journalism.
---
Start a dialogue, stay on topic and be civil.
If you don't follow the rules, your comment may be deleted.
User Legend:

Moderator

Trusted User
---