Pinot Posse holds wine dinner in Keystone
It's thin-skinned, temperamental, and needs constant care and attention, but the diversity of pinot noir wines keeps them exciting and gives them the ability to be paired with a broad range of foods. The Pinot Posse, a group of winemakers from the West Coast, will return to the mountains for their 11th year to talk all about pinots. Brought together by a Denver-based wine distributor, for the first time the Posse will make a stop in Summit County for a wine dinner at the Ski Tip Lodge in Keystone on Thursday, Jan. 14. A five-course meal will be paired with eight different wines, with the opportunity to talk one-on-one with the seven winemakers.
IF ANYONE ORDERS MERLOT, I'M LEAVING
When John Salamanski started CS Wine Imports in 1999, he and his wife gravitated toward pinot noir producers, as they both really enjoyed drinking pinots themselves. At the time, merlot was still all the rage, so Salamanski came up with the idea of bringing together eight pinot producers from different areas to better educate their customer base. The Pinot Posse was created as a way for these winemakers to showcase the broad spectrum of pinot noir at trade tastings as well as wine dinners. For just a few days a year, the members of the Posse fly to Colorado, stopping at just a few cities — typically Aspen, Denver, Vail, Colorado Springs — to educate the public on the diversity of pinot noirs as well as promote their wines to those who purchase for restaurants and retailers.
---
---
Eleven years later, and the Pinot Posse still enjoys getting together every year to compare notes about what each of them are doing at their vineyards. This year the group will be stopping at Ajax Tavern in Aspen on Wednesday, Jan. 13, Ski Tip Lodge on Thursday, Jan. 14, Friday, Jan. 15 at Table 6 in Denver, culminating with a final stop on Saturday, Jan. 16 at The Broadmoor Hotel, where they will be celebrating the 10th anniversary of the Summit restaurant.
"The really neat thing about this is there are very few times you can see two or three winemakers, sharing a dinner or a stage or something," Salamanski said. "Here, you have seven of them … They've really developed a sense of camaraderie, because they don't see each other that often in other markets. They really enjoy speaking to each other just to see what each other is doing in the winery, everything."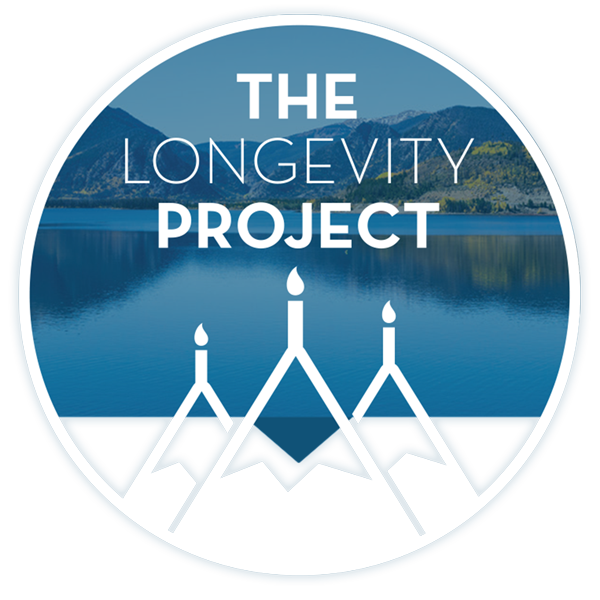 Participate in The Longevity Project
The Longevity Project is an annual campaign to help educate readers about what it takes to live a long, fulfilling life in our valley. This year Kevin shares his story of hope and celebration of life with his presentation Cracked, Not Broken as we explore the critical and relevant topic of mental health.
---
---
THE DINNER
The sommelier at Ski Tip, Megan Morgan, is excited to have the Pinot Posse in-house, and calls this event a "wine dinner on steriods." Although the restaurant has hosted winemakers before, this will be its first time presenting seven different winemakers, making wine in vastly different regions, but all focusing on the same grape varietal.
"At Ski Tip, we always like to showcase the story behind the bottle," Morgan said. "I would say that this dinner will be the epitome of that experience. All of these wines are small production, some elusive to the general market, but all with the stamp of individuality of each winemaker and growing region from whence they come. Pinot noir is often considered the Holy Grail of grapes, and is very sensitive to all the shifting and sometimes unpredictable factors that go into wine making. It is a rare occasion that one would be able to taste such an incredible and diverse lineup next to each other."
Executive chef Jordan Alley said the highlight of the menu will be an item that he has been working on for some time — a bone marrow risotto. His team was challenged to create a dessert to pair with a pinot noir that is not made as a dessert wine, for which they created a porcini mushroom yorkshire pudding with Comte cheese that he said will be a perfect accompaniment to Peter Cargasacchi's Sta. Rita Hills bottling. To create a menu to pair with certain wines, Alley said he starts with the profile and tasting notes for each wine to build the foundation for each course.
"As I build the menu, Megan and I flesh out details and accents to each plate together," he said. "Often, we utilize a Coravin wine access tool to confirm flavors, textures and weight of each of the wines we will be showcasing. Wine dinners are an opportunity for me to challenge myself to not just design the specialty cuisine that we always strive for at Ski Tip, but to reverse the traditional process of pairing wine with food, and instead, lead with the wine, and create an entire dinner experience that is off the charts."
THE PINOT NOIR
Typically grapes for pinot noirs grow better with cool nights and warm days, and in the United States, thrive in areas like Santa Barbara, the Russian River and Sonoma coast, and Willamette Valley of Oregon.
"That's why you really don't see a pinot noir coming from Napa, but you see cab, because a cab has much thicker skin, and it needs more direct heat, higher temperatures to get ripe."
The cooler climates coming in from the ocean, which leaves for warm days cool nights, gives the grape a longer hang time.
The diversity of pinot noir is extensive, so it's hard to tell someone how exactly to choose a one they will enjoy.
"Pinot is one of those grapes that with every $5, you get such a better pinot," Salamanski said. "If you put a $15 against a $20 against a $25 and then put a $30 there, I think you would see the difference in those pinots right off the bat, typically … because it takes a lot to grow pinot."
Most people don't want machine harvested, Salamanski said, which is what happens with a lot of the cheaper pinots. When a tractor comes down the line to shake the branches, it also shakes off leaves or stems, he said. Compare that to when an actual person walks down the line, cutting branches that are ready, and leaving those that aren't for a second harvest.
"It's like when you pick tomatoes from your garden," he said. "You planted them all at the same time — no doubt about that — but some are getting riper than others. If you go in with a machine, you have to pick the average point to say, now's the time. So some may be riper, some may be less. But if you have time, … you pick the first ones, and you get maybe two or three pulls at your tomatoes — that's what they want to do with pinots noirs as well."
MEET THE WINEMAKERS
The winemakers in attendance will be Ed Kurtzman, August West; Jenne Bonaccorsi, Bonaccorsi; Jim Prosser, JK Carriere; Craig Strehlow, Camlow Keefer Ranch; David O'Reilly, Owen Roe; Dan Kosta, Kosta Browne; and Peter Cargasacchi, Cargasacchi. A few of the winemakers share their thoughts on pinot noirs.
Summit Daily: How would you tell someone how to pick out a pinot noir?
David O'Reilly: Pinot noir can be finicky — so try a few to learn which producer you like and you'll find a style that suits you.
Jenne Bonaccorsi: I would ask them if they like their wines bigger, bolder, with more fruit, or more structure/acid-oriented. And then I would either steer them towards one of my bigger pinots or an older vintage, a more rounded one.
SD: What do you personally look for in one?
O'Reilly: I'm looking for bright acidity and the telltale perfume found in good pinot noirs. So I tend towards cooler areas like Santa Rita Hills, Coastal Sonoma, Anderson Valley, Willamette Valley, New Zealand and Burgundy.
Ed Kurtzman: I personally look in the Wine Spectator first, if the score is between 86 and 91, I'll probably like the pinot a lot. Any higher score, and I can't afford the wine. I look for pinots from people I know, and also from labels I've heard of but haven't tried. I know there are now more pinot labels in the world than there are snowflakes at Keystone, so I'd better try as many as possible.
SD: What is it about pinots that allow them to pair well with such a diverse array of foods? Anything pinots go especially well with?
Kurtzman: I believe it's the lower tannin in pinot combined with the higher acidity compared with most reds that makes them the perfect match with so many foods. For the most part, they have the acidity of a white with the body, but not tannin, of other reds, so it's kind of like the best of the wine world. The added bonus is that they have some of the most intriguing aromas of all wine grapes.
Bonaccorsi: Pinots are great for food pairing because the range of pinot producers are so diverse. The idea of white wine with fish and red wine with meat no longer applies and people are gaining confidence enough about food and wine to drink what they like. With that said, there are some pairing that are still perfect and traditional, such as fois gras and sauternes. White burgundy and cheese. Who wants to mess with perfection?
SD: What is about the Pinot Posse events that make you continue wanting to come back year after year?
O'Reilly: It is a great time to visit directly with folks from one of my favorite states. The culinary scene is excellent and the enthusiasm from consumers to trade folk is really infectious. Then there's the awesome camaraderie with our fellow Posse winemakers — each of us making the same grape from diverse areas up and down the West Coast.
Kurtzman: The interaction of the Posse members (including John and Penny) with our customers is special, fun and always interesting. After 11 years (10 for me), it doesn't get old, it's the only business trip I look forward to all year long.
SD: What is unique about your wines or vineyard?
O'Reilly: I'm up in the Willamette Valley where we live and breathe one grape — pinot noir. There's few varietals that thrive like the early ripening Pinot in Oregon's Willamette Valley — we walk the fine line between the perfectly cool temperatures required to capture the grape's delicate characteristics and the cooler years where Mother Nature slings the onshore flows at us during harvest and throwing water on our harvest.
Kurtzman: August West is unique in that it's the only winery in the world that's often confused with both August Briggs and Mark West. It's really not like either one. Another unique aspect to August West is that two of the three partners grow most of the grapes for August West, but we take that fruit and bring it to a warehouse winery in San Francisco. Urban wineries are still kind of a new thing in California.
Bonaccorsi: I am not sure if I'm special. I think my wines show the vintage, my personality and style. I do not try to make the same wines every year, just the best I can with what the vintage and the vineyards give me and to keep it true to myself. Wine is not a fad for me, I will not ripen the shit out of the fruit one year, and change to low alcohol the next (unless it is what I am given that year like 2011). It is to get the healthiest, cleanest fruit and show the beauty of Central Coast, fruit, earth, dirt and structure.
---
Support Local Journalism
Support Local Journalism
As a Summit Daily News reader, you make our work possible.
Now more than ever, your financial support is critical to help us keep our communities informed about the evolving coronavirus pandemic and the impact it is having on our residents and businesses. Every contribution, no matter the size, will make a difference.
Your donation will be used exclusively to support quality, local journalism.
---
Start a dialogue, stay on topic and be civil.
If you don't follow the rules, your comment may be deleted.
User Legend:

Moderator

Trusted User
---