Here's what's happening today in Colorado
Here's what's going on across Colorado today:
PUBLIC SAFETY
Bear found in Colorado apartment more scared than scary
---
---
AVON, Colo. — A bear caught rummaging through a refrigerator in an apartment in Colorado's mountains turned out to be more scared than scary.
Firefighters say the black bear may have gotten into the Avon apartment through an open window or door early Saturday morning. The resident locked himself in his bedroom and called for help.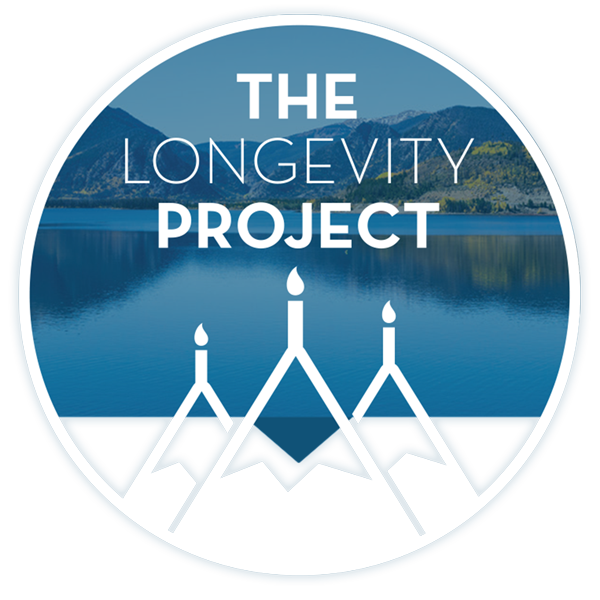 Participate in The Longevity Project
The Longevity Project is an annual campaign to help educate readers about what it takes to live a long, fulfilling life in our valley. This year Kevin shares his story of hope and celebration of life with his presentation Cracked, Not Broken as we explore the critical and relevant topic of mental health.
---
---
About a half dozen firefighters and deputies responded, at first yelling to scare the bear. Then they quieted down as one gently pushed open the apartment door and small bear emerged, head first.
They stomped and yelled as it ran down the hallway to try to keep it from getting too comfortable around humans.
Firefighters posted a video on Facebook as a reminder to people to close their windows and doors now that bears have emerged from hibernation.
Stepson, friend held in death of small town Colorado vet
BURLINGTON, Colo. — Authorities investigating the death of a veterinarian in Burlington say her stepson and another man are suspected of killing the woman and stealing items from her home.
Police say 50-old Cynthia Campbell Eason was killed Friday in her home in the city of about 4,000 people near the Kansas border.
In a statement, police say 19-year-old Dylan Eason and 24-year-old Isaiah Churchwell were arrested on a tip a few hours after the investigation. Police haven't released any other details about Eason's death and referred questions about it to prosecutors on Monday.
Dylan Eason and Churchwell are being held in jail and it's not clear if they have lawyers yet. They are scheduled to appear in court Tuesday.
Colorado clinic reopens 5 months after deadly shooting
COLORADO SPRINGS, Colo. — A Colorado Planned Parenthood clinic has reopened five months after an attack by a gunman left three people dead and nine more injured.
The Colorado Springs Gazette newspaper reports (http://bit.ly/1rdtVq0) that workers at the clinic have repaired damage from the Nov. 27 shootings and celebrated a full reopening Sunday. The emotional event was attended by employees, state officials and peaceful protesters.
Robert Lewis Dear Jr. has admitted to opening fire at the clinic and psychologists have testified that Dear has a delusional disorder. A judge has not yet made a decision about whether he is competent to stand trial.
Planned Parenthood of the Rocky Mountains President and CEO Vicki Cowart says security has been upgraded but wouldn't go into detail about the changes.
GOVERNMENT
Colorado Supreme Court strikes down local fracking bans
DENVER — The Colorado Supreme Court has struck down attempts by two cities to ban or delay fracking.
Monday's ruling is a victory for the oil and gas industry and for state officials who say only state government can regulate energy, not cities or counties.
The court may not have the final say, however. Activists hope to get at least five measures on the November ballot to restrict the industry or allow local governments to do so.
Longmont voters banned fracking in 2012. Fort Collins voters imposed a five-year moratorium in 2013. The oil and gas industry sued both cities.
Fracking, or hydraulic fracturing, has long been a contentious issue in Colorado, the nation's No. 7 energy-producing state.
Critics cite potential threats to health and the environment. The industry says it's safe.
Colorado pot-in-schools bill nearing governor's desk
DENVER — Colorado schools would be required to allow medical marijuana use under a bill nearing its final vote in the state Legislature.
The bill won unanimous approval Monday in the state Senate. It expands a 2015 law to allow schools to permit non-smokeable marijuana medicines at school, as long as the school districts agree and the drug is administered by a parent or adult caregiver.
No school district has agreed to allow pot, however. This year's bill makes it a requirement.
The bill has already passed the House. One more formal Senate vote is required before the measure heads to the governor's desk.
Colorado would be the second state after New Jersey to require schools to accommodate medical pot.
Change to juvenile life sentences clears Colorado hurdle
DENVER — People serving life sentences without parole for crimes they committed as juveniles could eventually be eligible for release under a bill approved by the state Senate Monday.
The bill brings Colorado in line with U.S. Supreme Court rulings that mandatory life without parole sentences for youth offenders are unconstitutional.
Colorado ended the no-parole sentencing practice in 2006. But 48 inmates in state prisons are serving life without parole for first-degree murder and other crimes they committed as youths between 1990 and 2006.
The Senate approved the change on an unrecorded voice vote. It faces one more formal vote before heading to the House.
The bill has bipartisan support. Supporters argue that Colorado could be sued if it doesn't allow juveniles to one day seek parole.
860 migrant kids from Central America landed in Colorado
DENVER — A small share of the over 100,000 from children from Central America who have entered the United States without their parents have ended up living across Colorado.
Since fall 2013, the federal government says it has placed 860 unaccompanied minors from El Salvador, Guatemala and Honduras with relatives and other sponsors in the state.
At least a third went to four Front Range counties — Arapahoe, Denver, El Paso and Weld — but the data suggest that that the rest are scattered around the state.
The children are supposed to attend school as they wait to learn whether they will be allowed to stay in the country but most have gaps in their schooling and are older than most non-English speakers who enroll.
Colorado lawmakers pass bill to close "debtors' prison" loophole
The state legislature on Monday gave final approval to a bill that will close a loophole that critics contend gutted efforts to prevent the jailing of poor people who can't pay fines for low-level offenses.
H ouse Bill 1311 now heads to Gov. John Hickenlooper, who will decide whether to sign it into law.
The bill, sponsored by Rep. Joe Salazar, D-Thornton, was pushed by the American Civil Liberties Union of Colorado and the defense bar. Some municipal judges and the Colorado Municipal League had opposed it.
Salazar said the legislation will bolster legislation he pushed in 2014 limiting the circumstances under which judges can jail indigent defendants for failure to pay fines. That bill specified that jailings could occur only after a court hearing determined the fines were not an undue hardship.
The ACLU said that after that legislation passed, judges began spreading scheduled payments out over several months for those who could not pay.
But the ACLU contended that judges in many municipal courts in Colorado also created new hurdles for the poor by requiring those who can not pay to show up in court for each failed payment. An automatic arrest warrant for failure to appear in court is issued if the scheduled payment isn't made in full, according to the ACLU.
Those warrants come with new costs, up to $100 each time in Aurora, and also time spent in jail when the defendant is picked up by police.
If signed into law, House Bill 1311 would put a stop to such automatic warrants. Instead, the judges would have to schedule a court hearing for contempt for failure to pay the fine. At the contempt hearing, the defendant would be entitled to a defense lawyer. A jailing could occur only upon a finding that the court fees weren't an undue hardship and a finding that the defendant intentionally was refusing to pay when adequate resources existed.
­— Christopher N. Osher, The Denver Post
---
Support Local Journalism
Support Local Journalism
As a Summit Daily News reader, you make our work possible.
Now more than ever, your financial support is critical to help us keep our communities informed about the evolving coronavirus pandemic and the impact it is having on our residents and businesses. Every contribution, no matter the size, will make a difference.
Your donation will be used exclusively to support quality, local journalism.
---
Start a dialogue, stay on topic and be civil.
If you don't follow the rules, your comment may be deleted.
User Legend:

Moderator

Trusted User
---