Mountain Town News: Bike rider like others on tour, except he's 83
Allen Best
Mountain Town News

TELLURIDE, Colo. – Telluride is no stranger to hosting world-class athletes. But Fred Schmid is a special case. He's 83 and recently completed the Leadville 100 mountain bike race in under 12 hours.
Schmid's story of becoming a pro rider is like many others, says the Telluride Daily Planet, with one exception: he began this odyssey at age 61. His wife, Suzanne, noticed him peering longingly into the window of a bike shop in Waco, Texas, much like a boy at a candy store. Knowing he was getting worried about losing his fitness with age, she bought him a Cannondale full-suspension mountain bike for Christmas.
That was 1994.
---
---
He started riding the local single-track system in a park near his house, then befriended other riders, going on group rides, night rides and all kinds of rides, nearly every day.
Before he knew it, at age 67, he had won the master's XC World Championship in the 60-plus category.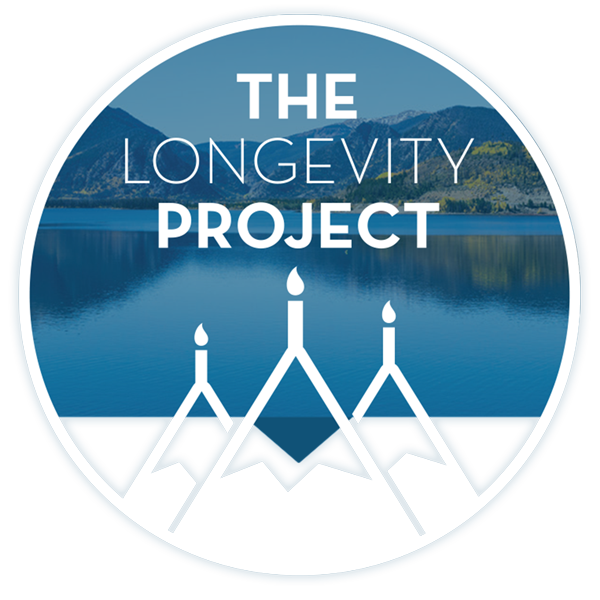 Participate in The Longevity Project
The Longevity Project is an annual campaign to help educate readers about what it takes to live a long, fulfilling life in our valley. This year Kevin shares his story of hope and celebration of life with his presentation Cracked, Not Broken as we explore the critical and relevant topic of mental health.
---
---
He has now completed the Leadville 100 five times, is the current cyclo-cross national champion in his age group and has won major competitions in road riding and marathon riding as well, the Daily Planet reports.
Schmid is humble about his achievements. He doesn't, he told the newspaper, have a lot of competition in his age group.
Suzanne Schmid speaks more plainly. "He wouldn't say that he has a natural gift for it, but I would," she said. "He came into it very quickly."
Plus, she added, he is competitive. "He hates to see anybody go ahead of him," she said. "He'll go after anybody."
He was in the San Juans for the Telluride 100.
'End White Silence' event held in Jackson
JACKSON, Wyo. – About 30 people gathered in Jackson last week in an event called "End White Silence," held to support the Black Lives Matter movement.
The Jackson event, one of hundreds across the United States, was organized by Sarah Ross, who grew up in the valley before leaving and then returning recently.
"I felt this void of conversation about racism and social justice," Ross told the Jackson Hole News&Guide. "This is one of the most economically stratified communities in the states, and there's a huge amount of privilege here, and I think we like to act like that isn't having an impact nationally, but it is."
Into the wilderness of no cell-phone coverage
JACKSON, Wyo. – Gen Xers seem to be everywhere, their faces intently peering into smart phones, playing the new Pokemon Go. But there are few Pikachu or Rattata evident in Yellowstone National Park.
A reporter for the Jackson Hole News&Guide ventured through a portion of Yellowstone, including Old Faithful, and found too little cell phone coverage to permit a good go of Pokemon. That may be good, as there's less cause to wander off a boardwalk into a hot spring or to stumble onto a grizzly bear.
Idaho town takes aim at use of cell phones
HAILEY, Idaho – In Hailey, located down-valley from Ketchum and Sun Valley, police say that 12 to 15 accidents each year can be attributed to drivers distracted when using their cell phones.
In response, the city council has taken the first steps to prohibit motorists from using their hands while operating phones. The law would exempt technologies such as Bluetooth for dashboard-mounted or other hands-free phone operations.
Should tourists be given a one-time exemption? No, said the mayor and council.
Latest housing study mirrors many before
VAIL, Colo. – The latest news out of Vail and the Eagle Valley is a familiar story, says the Vail Daily. As occurred previously in 1972, 1984, 1990 and 2007, a new study finds that there's not enough workforce housing.
The latest housing needs assessment estimates that Eagle County needs 4,466 units right now, both rentals and owner-occupied. By 2025, that number skyrockets to 11,960 if no one does anything.
The newspaper reports that Eagle County commissioners are considering asking voters for a sales tax increase to pay for workforce housing, child-care programs or both.
Taos and Crested Butte mull plastic bag bans
TAOS, N.M. – Add Taos to the list of towns that have banned or are considering a ban on plastic bags issued by grocery stores.
The big sister for Taos is Santa Fe, which instituted a ban in 2014. But most shoppers just shifted to paper bags instead of taking their own, reusable bags to grocery stores. So elected officials added a 10-cent fee for paper bags. Merchants share in the revenue.
Whatever heartburn customers felt as a result of Santa Fe's municipal edicts, they came to terms with the changes, grocers tell the Taos News.
Crested Butte, meanwhile, is now looking to ban plastic bags with some exceptions, such as for books and periodicals, some food products and artwork. Under this proposal now being formally prepared for consideration, there is to be a 20-cent fee for each paper bag distributed by local retailers. Papers bags can contain no old-growth fiber and must be at least 40 percent recycled content.
Former councilman Dan Escalante told the council he supported the more restrictive measures. "I think in the big picture we will look back at plastic bags like spraying DDT on children." It's important, he said, and added this: "If you pass something tonight that you are totally comfortable with, you've probably missed the mark."
The council didn't adopt anything, reports the Crested Butte News, but will rehash this in coming weeks. Several council members indicated they believe it important that this not become a way to generate new revenues for the town government.
Staying grounded not the best thing with lightning
JACKSON, Wyo. – It's summer, and especially those of us who go near high places, worry about getting struck by a bolt of lightning. Jim Woodmencey, who writes a column called Mountain Weather in the Jackson Hole News&Guide, cites a different danger. He says 50 percent of people who die from lightning do so as a result of high-voltage current that runs through the ground.
Because of this, the absolute best thing you can do to prevent injuries from lightning striking nearby is to keep your feet together.
"Standing with both feet together will help prevent dangerous ground currents from running up through one leg and exiting down the other. If both your feet are together you may feel a bump under your feet as the ground current passes, but it is unlikely that you would receive a serious electrical injury."
Staying off mountain tops or away from golf-course trees is also a wise thing. A picnic shelter or a gazebo or a dugout at a ballfield are not good places either.
Colorado still coming to terms with marijuana
GUNNISON, Colo. – Two and a half years after Colorado began allowing recreational use of marijuana, governments haven't fully gotten their arms around all the implications. One of them has to do with the odors from cannabis grow operations.
Colorado's constitutional amendment gives state residents the right to grow up to six plants per person for personal consumption. In addition, medical marijuana providers can have up to 99 plants each.
What this means in practice is a rapidly expanding cannabis canopy in some homes, including one in Gunnison County. The Crested Butte News reports of a case where the sheriff's department found more than 300 legal plants under one roof. Three of the people living in the house were medical marijuana providers, and they all had employees to tend these plants. As payment, they were given the right to grow six more plants each.
It's legal, but is there harm to anybody? Cannabis plants give off an odor, kind of skunky in nature, that many people find objectionable. The sheriff's department gets two or three complaints a day in Gunnison County during growing season.
Denver has already been addressing this with what the Crested Butte News describes as a bizarre-looking nose telescope called the Nasal Ranger. The portable device can measure ambient odor to dilution-to-threshold ratios. A law specifies a clean-to-stinky ratio, and over that threshold fines can be levied.
Gunnison County officials are studying their options.
Near Steamboat Springs, the town of Oak Creek allows marijuana growers. Mayor Pro Tem Chuck Wisecup, who doubles as the town's fire chief and inspector, tells Steamboat Today that the state regulations on the grow facilities are right, giving the town a high level of confidence. If anything, he said, the odor that emanates from the grow facilities within the city limits can be the most objectionable aspect of the businesses for the public. However, he added, the operators are learning better strategies for masking the aroma.
Town governments, meanwhile, continue to debate the terms of retail establishments — or even whether to allow them. Durango pot shops must close the doors by 8 p.m. now, but city officials may allow them to stay open until the bewitching hour, midnight. Winter Park wants nothing to do with marijuana and now finds itself trying to bar a cannabis retailer called Serene Wellness which is allowed to operate in its midst because of an oversight when the town's law was adopted.
Other questions have to do with how much Colorado's legalization is driving record-breaking tourism. The picture remains muddled, but the latest news suggests not a lot.
Research conducted by Strategic Marketing and Research Insights found that 64 percent said marijuana legalization made no difference. While 14 percent of Colorado visitors said the availability of marijuana had dampened their interest in visiting Colorado, another 23 percent said marijuana positively influenced their decision to visit.
Only 11 percent visited a dispensary and just 4 percent said visiting a dispensary motivated their trip.
Perhaps the most nagging question about Colorado's legalization is whether it will result in greater use by adolescents. The most recent evidence comes from the Colorado Department of Public Health and Environment, which released survey information that finds that 4 of 5 high school students continue to say they don't use marijuana, not even occasionally.
The Durango Herald reports that the news was hailed as progress to the marijuana legalization world, which predicted in 2012 that the drug would become boring to teens if legalized.
"These statistics clearly debunk the theory that making marijuana legal for adults will result in more teen use," said Mason Tvert, a spokesman for the Marijuana Policy Project and a co-director of the 2012 legalization effort.
About 21 percent of high school students in Colorado reported using marijuana within the past 30 days in 2015, down slightly from 22 percent in 2011, the year before voters backed legalization.
But the Herald notes contrary evidence from the federal Substance Abuse and Mental Health Services Administration, which showed that Colorado ranks first in the nation for past-month marijuana use by kids 12-17 years old.
Anti-marijuana groups, though, are concerned with the recent survey, pointing out that fewer Colorado high school students view regular marijuana use as risky behavior. Only 48 percent of high school students surveyed saw marijuana use as risky in 2015, compared to 54 percent two years earlier.
Local names dominate Banff despite chains
BANFF, Alberta – Starbucks wants to move into the most prominent retail location in downtown Banff. The arrival of Starbucks there, reports the Rocky Mountain Part, is part of a trend of retail stores in Banff being replaced by food and beverage operations.
But town officials aren't particularly worried about Starbucks, as an international franchise, bumping out local names. Town officials say that most of the new businesses have been local in nature.
For about 20 years, Banff fretted about chain businesses becoming too prominent in the town. The council considered a quota but rejected it in 2013.
Fruit pickers and trees paired to keep bears away
JASPER, Alberta – Jasper has fruit trees and, given easy pickings, bears and other wildlife will arrive to harvest the fruit. The new Jasper Fruit Share Program seeks to eliminate that which attracts wildlife by pairing the owners of the fruit trees with volunteer pickers.
Janet Cooper, Jasper's environmental stewardship coordinator, told the Fitzhugh that some people don't know what to do with the fruit on their trees, such as crabapples.
This way residents can allow volunteers to come in and harvest that tree for them and if the resident wants to keep half of the fruit then that's okay too.
Last year the Jasper Local Food Society held mini-workshops on how to utilize fruit trees like crabapples. The learning sessions mainly focused on how to craft homemade jellies. Cooper said to draw more attention to the fruit-sharing program the society plans to hold more workshops this year.
---
Support Local Journalism
Support Local Journalism
As a Summit Daily News reader, you make our work possible.
Now more than ever, your financial support is critical to help us keep our communities informed about the evolving coronavirus pandemic and the impact it is having on our residents and businesses. Every contribution, no matter the size, will make a difference.
Your donation will be used exclusively to support quality, local journalism.
---
Start a dialogue, stay on topic and be civil.
If you don't follow the rules, your comment may be deleted.
User Legend:

Moderator

Trusted User
---