Mountain Town News: Figure out the strange hand of fate in all this
Allen Best
Mountain Town News

GLENWOOD SPRINGS, Colo. – Fate was fickle in two outdoor adventures in the Colorado Rockies.
One was near Aspen, where a 31-year-old man intended to climb a 14,000-foot peak. To save himself a few steps the next morning, the man tried to get his sport-utility vehicle just a little higher up a road. He miscalculated on a snowy section and the vehicle rolled seven times down the mountain.
The driver was mostly unscathed physically, reported The Aspen Times, but he said he was unlikely to repeat his off-road derring-do. From here on out, he vows to turn around if the road requires switching gears into 4-low.
---
---
About 50 miles away, a man who was hiking on Grizzly Creek Trail got no reprieve to allow further reflection. He tripped, hit his head on a rock, and that was that. The victim had been an emergency-room physician and had lent his skills in troubled spots around the world.
Jackson to gain sibling in China's coal country?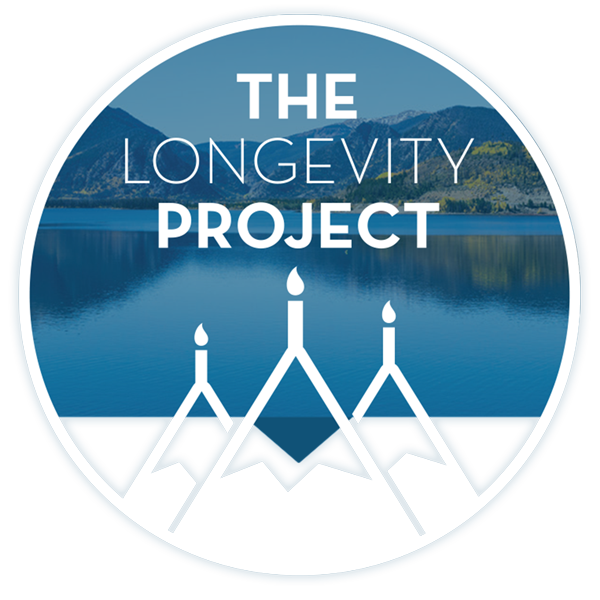 Participate in The Longevity Project
The Longevity Project is an annual campaign to help educate readers about what it takes to live a long, fulfilling life in our valley. This year Kevin shares his story of hope and celebration of life with his presentation Cracked, Not Broken as we explore the critical and relevant topic of mental health.
---
---
JACKSON, Wyo. – There's a dab of conversation in Wyoming about a Chinese city establishing a sister-city relationship with Jackson.
The conversation was precipitated by the work of David Wendt of the Jackson Hole Center for Global Affairs. For years, Wendt has been leading Wyoming delegations to Shanxi province, to talk about common purposes. Both are heavily laden with coal, a fuel with significant problems because of the air pollution it creates.
A representative of the province met with officials in Jackson and Teton County. "Not only do we want to be a sister province with Wyoming," said Wu Shaozhong, deputy director of foreign affairs for the province, "but we also want one or two of our cities to be a sister city with Jackson."
Sister-city candidates include Xinzhou, a major tourist attraction in the province's mountainous region, and Jincheng, which was described by the Jackson Hole News&Guide as an industrial city of badly polluted air amid picturesque landscapes.
Talking heads and the flush factor in Aspen
ASPEN, Colo. – Whether measured by private jets, toilet flushes or talking heads, Aspen gets extremely busy in late June.
First came the Aspen Food & Wine Classic. The affair resulted in the landing of 220 private jets, the pouring of at least 20,000 bottles of wine, and more than 85,000 square-feet of tents, according to statistics compiled by the Aspen Daily News.
Then there were two major conferences. Iceland's president, Olafur Ragnar Grimsson, told attendees of the America Renewable Energy Days conference that embracing renewable energy has helped transform his country from one of the poorest countries in Europe to an international economic success story.
National figures were yakety-yakking like crazy at the Aspen Ideas Festival. Vice President Joe Biden shared thoughts, as did former First Lady Laura Bush, and former Republican nominee Mitt Romney.
John Kerry, the U.S. secretary of state, defended the U.S. support for Boeing's deal with Iran, a country with missiles aimed at Israel. "Doing business is the best way to create vested interests and furthering transformation," he said, but added: "It's complex, folks."
But it wasn't all politics and statecraft. Neuroscientist Sandra Aamodt, author of "Why Diets Make Us Fat: The Unintended Consequences of Our Obsession with Weight Loss," talked about what scientists call the body's defended range. According to a report in the Aspen Daily News, she explained that our brains want our bodies to remain within a 10- to 15-pound weight range.
If the weight drops below that range, then the brain reacts "with every trick in the book to get you to gain that weight back." Why? The brain evolved to be extremely talented in keeping us from starving to death.
Elsewhere during the Ideas Festival, Caitlyn Jenner, as the 1976 decathlon gold-winner in the Olympics at Montreal now calls herself, talked about the suicide rate among transgender people. She said that 41 percent of transgender people under the age of 21 have attempted suicide. She says that she herself contemplated suicide in 2013 when she learned of the impending publication of a story about her intention to undergo sex reassignment surgery.
Upon reflection, she decided that she didn't want her story to end that way. And the last year, she reported, has been the best of her life. She feels authentic, "like thousands of pounds of weight lifted off your shoulders."
So yes, Aspen has been busy. But how many people have been in town. It's an imprecise science, but one technique long used in Vail and other mountain towns has been dubbed the flush factor. Use of water varies between 70 and 120 gallons per day, according to the Aspen Consolidated Sanitation District.
Using that formula, Aspen has a peak population of between 15,000 and 25,714, both on the July Fourth weekend and on New Year's Day. That's about double the off-season low in early May.
Peak flows have been declining since 2006, though. It's not because Aspen has fewer visitors. The reason, officials believe, is because of new plumbing fixtures that require less water.
Canmore to get another bite of the Olympic apple?
CANMORE, Alberta – It was a pretty good party the last time that Calgary and Canmore hosted the Winter Olympics. That was in 1988, and it helped lift Calgary out of the doldrums and changed Canmore from a dumpy coal-mining town near the entrance to Banff National Park into the high-end resort town.
Calgary's city council recently has approved $5 million to explore a bid for the 2026 Olympics. Their next step is to earn the backing of the Canadian Olympic Committee. The International Olympic Committee will make a decision in 2019.
The $52 billion spent by Russia to host the Sochi Olympics plays into Calgary's bid. This compares with $7.7 billion for the 2010 Vancouver-Whistler Olympics. The IOC has indicated it wants to lower the costs for hosts, and one way to do that is to re-use facilities.
"We wouldn't be doing this if we weren't satisfied that the IOC is going to look at existing facilities and come back to original cities that have supported and had the Olympics," Doug Mitchell, chair of the group that has been working for two-and-a-half years to prepare Calgary's proposal, told the Toronto Globe & Mail.
One of the city councilors in Calgary said that the city, now mired economically because of low oil prices, is in almost exactly the place it was in 1981, when it previously bid for the 1988 Olympics. "We have a troubled economy at the moment," said Richard Pootmans. "Why not have an inspiring large project to re-energize the city?"
Canmore's Rocky Mountain Outlook sees a repeat bid as a good idea. Both Canmore, which hosted Nordic events, and Calgary still have quality venues in place from 1988, the newspaper notes. If this happens, it adds, the 2026 Olympics might earn the sobriquet as the Sensible Games.
Tesla making a dent, but Tahoe lagging California
TRUCKEE, Calif. – Range anxiety continues to slow the adoption of electric vehicles in mountain towns, but it's happening nonetheless.
In the Tahoe-Truckee area along the California-Nevada border, a new report foresees 1,000 battery-electric vehicles being added to the local automotive fleet during the next decade.
The Tahoe-Truckee Plug-In Electric Vehicle Readiness Plan notes that adoption of electric vehicles has been slower than in California altogether despite a spurt of new Teslas of late. The report attributes this laggard adoption to the terrain of the region, more challenging weather, and limited all-wheel drive offerings of plug-in electric vehicles by manufacturers.
Porsche, Cayenne, and Tesla Model X offer all-wheel-drive EVs, but all-wheel models from Mitsubishi, Volvo, and BMW are expected to debut in the United States this year.
Still, range anxiety remains a challenge. Some hybrids can survive on battery energy for only 20 miles before reverting to the internal-combustion engine. Battery-only models have more range but do not have gasoline or diesel as a backup.
The newer models introduced by Tesla offer ranges of 230 to 260 miles. That's enough battery storage to easily get a driver from Tahoe or Truckee back to Palo Alto or the Silicon Valley.
Still, the high volume of trips that originates outside the region and of the needs of second-home owners create challenges for creating a charging infrastructure. The Tahoe-Truckee area has 30 charging stations containing 77 plugs-ins.
The highest-level charger allows an electric vehicle to receive an 80 percent charge in a half-hour. One such charger now exists at the Heavenly ski resort, notes the Tahoe Daily Tribune.
Dead grizzlies in Banff, Grand Teton
JASPER, Alberta – From Alberta to Wyoming, grizzly bear killings remain at the top of the news.
In Alberta, two men were charged with killing a 200-pound grizzly bear that had been collared in Jasper National Park this spring. The Jasper Fitzhugh put the poaching of the 200-pound male bear in the context of long-term decline of grizzly bears in Alberta. In 2010, the province estimated a population of 691, down 300 from just eight years before. To slow and then reverse the decline, the province in 2006 made it illegal to hunt grizzly bears.
Leading causes of grizzly bear mortality, according to the report, were poaching, followed by accidental collision with vehicles or trains, self-defense (usually by hunters), and hunters misidentifying a grizzly bear for a black bear.
In Wyoming, a grizzly cub was hit and killed by a vehicle near Grand Teton National Park. The cub's mother, a 20-year-old sow is left without cubs for at least a year — and, if draft regulations are adopted in Wyoming, could be killed by trophy hunters. "That's insane," said Jim Laybourn, a wildlife videographer.
Famed wildlife photographer Tom Mangelsen also finds it absurd. "There's no reason to kill grizzly bears unless they are threatening property or people," he told the Jackson Hole News&Guide. "I don't believe we should ever have trophy hunting."
Birds and bees and so forth in Steamboat
STEAMBOAT SPRINGS, Colo. – The birds and the bees, flowers, and trees were among the gleanings offered by Steamboat Today.
Bees were part of the Pollinator Garden Tour that showcased plants that attract bees and other pollinators. Jackie Grimaldi's garden includes lupines, petunias and snapdragons, which are called salvia flowers. The tour was organized by the Yampa Valley Sustainability Council.
In other news, a pair of women were pulling non-native plants, commonly called noxious weeds, from along their favorite trails. Their goals: prevent the trails from being sprayed with herbicides. "It's so simple, and we can stop using the poisons," explained Peggy Weaver.
In response to their protest, which included a petition signed by 700 people, Steamboat's city government have agreed to check out other weed killers believed to be more benign than herbicides. They are, however, more expensive.
And then finally there are the trees: 9,000 acres of them in the Park Range of northern Colorado, between Steamboat and Walden, being consumed by a "raging" wildfire. Part of the story here: dead trees killed by a virus spread by pine beetles.
"We knew from the start that once it got established in the thick timber and the beetle kill, it would be a long-term event," said Aaron Voos, a spokesman for the U.S. Forest Service.
Garrison Keillor's show in Durango remembered
DURANGO, Colo. – Garrison Keillor is finally done with Prairie Home Companion after all these decades, causing some in Durango to remember the time in 1998 when he did his live Saturday-afternoon show there at a sold-out auditorium of 2,400 people.
Jackson Clark, a fifth-generation Durangoan who owns an art gallery, was a featured guest on that show, which reached an estimated 2.5 million listeners. "They introduced me, and I came up on the stage and we just talked back and forth for a little bit, and that was it," Clark told the Durango Herald. "It was fun. I think the amazing part of the deal was how quick that guy is on his feet."
A story done at the time reported that Keillor mentioned he had made a national worst-dressed list, but added that "every day is casual day here" in Durango.
---
Support Local Journalism
Support Local Journalism
As a Summit Daily News reader, you make our work possible.
Now more than ever, your financial support is critical to help us keep our communities informed about the evolving coronavirus pandemic and the impact it is having on our residents and businesses. Every contribution, no matter the size, will make a difference.
Your donation will be used exclusively to support quality, local journalism.
---
Start a dialogue, stay on topic and be civil.
If you don't follow the rules, your comment may be deleted.
User Legend:

Moderator

Trusted User
---