Mountain Town News: Larger groups more likely to have fatalities
Allen Best
Mountain Town News

Go it alone in the backcountry? Conventional wisdom holds that you need companions should you get in trouble.
But a study of Italian and Swiss avalanches finds that solo travelers or those in pairs are less likely to be caught in a slide.
The study, notes the Billings (Montana) Gazette may reveal a simple component of human nature.
---
---
"When I go out in winter by myself, I ski pretty darn conservative," said Scott Toepfer, mountain weather and avalanche forecaster at the Colorado Avalanche Information Center. "I don't want to get caught in avalanche terrain."
The study by the SWL Institute for Snow and Avalanche Research in Davos, Switzerland, was published in the March issue of the journal Wilderness and Environmental Medicine. The researchers found that though traveling in larger groups is a less common model of recreation, those individuals were more likely to be caught in an avalanche.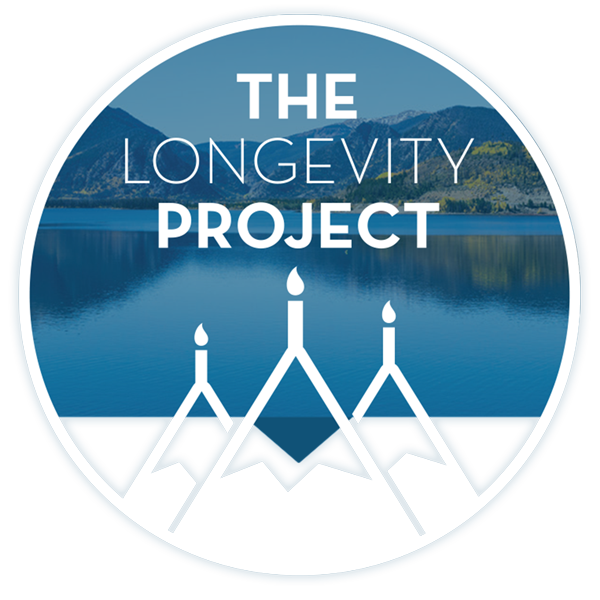 Participate in The Longevity Project
The Longevity Project is an annual campaign to help educate readers about what it takes to live a long, fulfilling life in our valley. This year Kevin shares his story of hope and celebration of life with his presentation Cracked, Not Broken as we explore the critical and relevant topic of mental health.
---
---
The researchers found that although groups of six or more people in both the Swiss and Italian datasets were responsible for only 10 percent of all groups, they accounted for 23 percent of all accidents.
Increased risk results from:
• A large group creates a higher load on the snow cover.
• With more travelers on the snowpack, there's an increased probability one of them will hit a weak spot in the snow and trigger a slide.
• The slower decision-making process of groups could increase risk.
• There are challenges in communication with more people.
• There may be a heightened "risk-appetite" because the group could create a false sense of security for individuals.
Count this mountaineer as very, very, very lucky
JASPER, Alberta – Dana Ruddy, suffered nine broken ribs, a punctured lung, a badly damaged knee, and bruises to his heart, spleen and lungs. Yet he counts himself as lucky, as well he should.
Described by the Jasper Fitzhugh as one of the most experienced mountaineers there, the 34-year-old Ruddy and a companion were skiing in late February when he made a bad decision in route selection.
In attempting to take a shortcut, he triggered a class 3 avalanche. The deep-slab slide was wide and long, but Rudy tried to swim his way out, just as he had learned to do. He got snagged in a tree after a short distance and lived to tell the frightful story.
"Often times people get dismembered or broke in that type of avalanche, and for whatever reason I survived," he told the Fitzhugh. "Everybody is telling me it's because I'm tough, but I think I got really, really lucky."
And yes, he will change his ways, he says. "That moment of complacency was so brief, the decision to ski across the slope was made in an instant, and I think I will be a little more cautious in my decision-making and be a little more present."
Wolf was part of this guy's daydream
JACKSON, Wyo. – Brian Hayden was snoozing at a favorite spot a few miles outside of Jackson in late February when he opened his eyes and saw what he thought was a dog about 25 feet away. He didn't hear any people and thought it strange. And then he opened his eyes wider.
"Holy s—, that's a wolf," he told himself.
The animal, which Hayden told the Jackson Hole News&Guide looked old and wore a tracking collar, was all by itself, staring intently, and for awhile didn't seem inclined to leave.
"I've been close to coyotes, and they just boogie like nobody's business. But this guy, he didn't move."
Hayden said the staring match lasted for 20 to 30 seconds until he realized just how uncomfortable he was with the situation. "Get out of here," he remembered shouting.
"If you have ever been with a dog when he doesn't want to do something — he gives you that look like 'Oh, man, really?'— that's what he did," Hayden said. "He was like, 'I got to leave?'"
The wolf trotted off, dragging a clearly injured leg. Hayden's photos of the snow confirmed the dragging as well as the size of the paw prints.
Linda Merigliano, wilderness and recreation program manager for the Bridger-Teton National Forest, said the areas close to the town of Jackson are full of wild animals. "They're right in our backyard. It's an incredible thing that most parts of the country don't have," she said.
Coyotes & wolves howl in dialects
BOZEMAN – Wolves, coyotes, and other canid have dialects in their howls, an interdisciplinary research team has discovered.
Researchers have long been able to identify local populations of canids, such as Yellowstone National Park's wolves, by their howls, according to a press release from Montana State University. But howling behavior varies significantly across those populations, as well as across different species.
"This study is one of the first, larger attempts to sort through those local differences" and establish a more objective framework for understanding howling behavior, said Sara Waller, associate professor of philosophy at Montana State.
The researchers analyzed audio recordings of more than 2,000 howls from 13 canid species, including Mexican wolf, New Guinea singing dog, Golden jackal and the species of wolf that inhabits Yellowstone National Park.
The howls' pitch and other characteristics were quantified, and a computer algorithm was used to classify 21 unique "howl types." This allowed howl types to then be quantitatively compared among different species.
A major finding of the study is that howling behavior is consistent enough across local populations. However, it is different enough across species that it can be used to reliably identify those species.
The results were published recently in the journal Behavioural Processes. The study team included researchers from the United States, the United Kingdom, India and Spain.
The study is an outgrowth of an effort to research communication by animals that cooperatively hunt. Traditionally, philosophy has regarded language-based cognition as an exclusively human trait. But the study of canid howling is one of many ways in which that assumption is now being challenged.
"To collaboratively hunt, you have to have a lot of sophisticated cognition," including keeping track of the location of other canids in the pack and their proximity to the prey, said Waller.
Complex howling behavior is similar in many ways to human language, she said, so the study of howling may provide insights into the fundamental processes by which language forms and operates.
The study has implications for conservation. In Montana, where the predatory habits of wolves and coyotes sometimes put those animals in conflict with livestock growers, certain howl types could be recorded and played back in order to discourage the canids from inhabiting areas used by livestock, Waller said.
Banff's big, bad bear out and about
BANFF, Alberta – In the early days of March, a 300-kilogram (660-pound) grizzly bear informally called The Boss was seen in the Bow Valley along the railroad tracks, probably to scarf up corn that had fallen off passing freight tracks or perhaps grab some easy protein off some moose or other animal killed by a passing train.
The Rocky Mountain Outlook explains that the grizzly, one of an estimated 65 of its species in Banff National Park, has fathered at least five cubs, as has been established by DNA evidence. It also gained considerable attention several years ago when it chased down and killed a black bear.
Steve Michel, human-wildlife conflict specialist for Banff National Park, said he loved to see the big grizzly, and he had a basketball analogy to the bear called The Boss. "Some people might get excited when they see Michael Jordan, but I get excited when I see a bear on top of his game."
Obviously, the wildlife specialist here is dating himself. The dude these days in basketball is Stephen Curry.
As for hibernating, boar grizzlies emerging from dens during March has become common in recent years. Females tend to stay put until later in spring.
But even during mid-winter, bears can emerge from their dens briefly. "Bears are not true hibernators. They really go into a period of deep sleep, which they can easily wake up from," explains Michel. "Weather events can cause them to wake up, and in the middle of January, bears can wake up and go for a short walk around, and then go back into the den."
Whistler to gets more serious about wildfires
WHISTLER, British Columbia – Last summer, smoke hung over the Whistler region for two weeks in late July, the result of distant wildfires. This year, Whistler is taking steps to prevent wildfires from nibbling close to homes through allocation of $400,000 for interventions developed through the FireSmart program. Another $187,000 in provincial money is also being allocated to the effort.
The rules of reducing vulnerability to fire are no different in British Columbia then they are in Colorado, Utah or Wyoming. There will be thinning of adjacent forests, but homeowners will be encouraged to remove flammable materials from their yards and around their homes. Choosing the right building materials is also important, says Geoff Playfair, chief of the Whistler Fire Rescue Service.
Whistler gets particulars about family from Syria
WHISTLER, British Columbia – While Germany has become more cautious about accepting immigrants from the war-torn Middle East, Whistler continues to be excited. But then, instead of looking for fine homes for millions of people, Whistler at this time expects to roll out the welcome mat for just one family of five, all of them adults, ranging in age from 23 to 56.
One of the individuals was abducted by terrorists last year and held for three days before being released by a $5,000 ransom. The young men have been pressured to join both sides of the fight in Syria, and the entire family has received death threats.
But since all are adults, the Whistler hosts calculate that they'll need less help than if the family included children. As such, there is some talk in Whistler, reports Pique Newsmagazine, about whether another family might also be hosted.
Park City plants seeds for early April crowds
PARK CITY, Utah – Come April, Park City will be hosting its first Thin Air Innovation Festival. It's open to the credentialed public and credentials cost $300, explains The Park Record. What this will yield isn't clear, but the local chamber expects a crowd of 1,000 or so at a time of year when crowds at Park City tend to thin.
---
Support Local Journalism
Support Local Journalism
As a Summit Daily News reader, you make our work possible.
Now more than ever, your financial support is critical to help us keep our communities informed about the evolving coronavirus pandemic and the impact it is having on our residents and businesses. Every contribution, no matter the size, will make a difference.
Your donation will be used exclusively to support quality, local journalism.
---
Start a dialogue, stay on topic and be civil.
If you don't follow the rules, your comment may be deleted.
User Legend:

Moderator

Trusted User
---