Mountain Town News: Thin ice for elk, and for others of us, too
It's been a winter of thin ice. A cow elk fell through thin ice in Banff National Park last week and drowned. No attempt was made to save the ungulate, as park officials deemed it best to let nature take its course.
Ice has also been thin in the Arctic Ocean this winter, a result of warm temperatures there and across the globe.
February, said scientists, was the hottest month ever for the globe of any of the 1,646 recorded temperatures going back to 1880. January and December had also set global records. The three months were all 1 degree C warmer than the 20th century average.
---
---
"The planet is rapidly on its way to that 2 degree mark, possibly faster than anyone imagined," said CNN. "In fact, average temperatures over land in February were a mind-boggling 4.16 F/2.31 C above normal, the first time the significant and symbolic 2 degree Celsius bar has been topped."
The Associated Press found disagreements among scientists about what to make of the huge leap in temperatures. Gavin Schmidt, chief climate scientist at the National Aeronautics and Space Administration, called it "obviously strange" but suggested the heat of previous months will not be a permanent situation.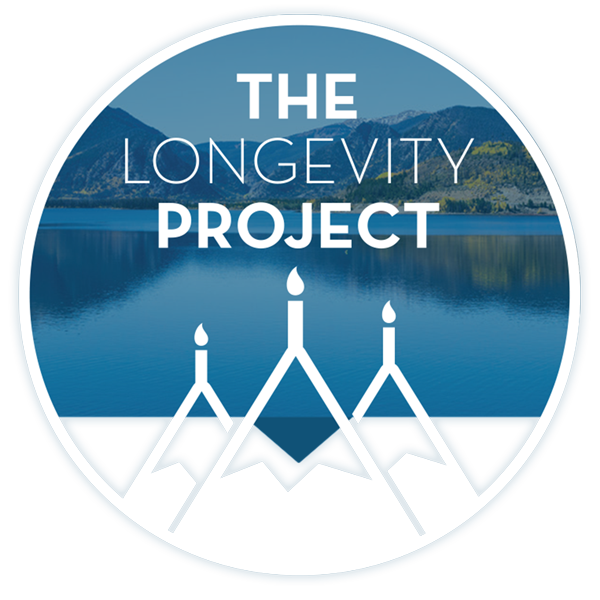 Participate in The Longevity Project
The Longevity Project is an annual campaign to help educate readers about what it takes to live a long, fulfilling life in our valley. This year Kevin shares his story of hope and celebration of life with his presentation Cracked, Not Broken as we explore the critical and relevant topic of mental health.
---
---
But others weren't sure. Some talked about a "new normal."
Can El Niño be blamed? In part, but CNN explained that it alone fails to explain all the extra heat the planet has seen recently.
Some of the warmest temperatures compared to average were found in the far northern latitudes, uninfluenced by El Niño, which primarily impacts tropical and mid-latitude regions.
"It's being called the year without winter," reported Toronto's Globe and Mail. "Temperatures have been positively balmy across wide areas of the country, astounding weather experts at Environment Canada."
Troubled coal mine near Ski Town USA
STEAMBOAT SPRINGS, Colo. – From Lincoln Avenue in Steamboat Springs, which calls itself Ski Town USA, it's roughly 20 miles via country roads to Twentymile Park. It's a pastoral landscape of serviceberry and oak brush, but the main work there is industrial: mining of dark-as-midnight subbituminous coal at the Twentymile Mine.
But there's trouble in coal mining. Peabody Energy, the largest coal producer in the United States and owner of Twentymile, announced it was delaying payment of $71.1 million in debt payments and might seek bankruptcy protection. The New York Times noted that this has been the path already taken by three of the other large coal companies in the United States.
Peabody had been trying to sell Twentymile and two other mines in New Mexico to raise cash. But the sale to Bowie Resources Partners appears to have stalled amid the difficult financing environment, said the Times.
The newspaper explained that banks have been pulling back from financing coal companies. The latest of the banks, JP Morgan Chase, announced it would no longer finance new coal-fired power plants in the United States or other wealthy nations.
"The retreat follows similar announcements by Bank of America, Citigroup and Morgan Stanley that they are, in one way or another, backing away from coal," the Times added.
Bankers have given different reasons: some want to do their part to curtail climate change. But for others, it's strictly a business decision: the risk. Coal is being undercut by less expensive energy sources, especially natural gas, but also by stiffening regulations.
Many environmental groups have been working hard for years to shove the coal industry into a corner. The Sierra Club famously created a video campaign that pictured coal as vaguely obscene and perverted.
In Northwest Colorado, the group WildEarth Guardians has tried to pinch coal mining operations with lawsuits. "The writing's on the wall: there is no future for coal," said Jeremy Nichols, the group's climate and energy program director.
"It's time for Peabody to acknowledge the realities of climate change and the need to keep coal in the ground."
But the four coal-burning power units west of Steamboat Springs, near the towns of Hayden and Craig, major suppliers of electricity for many of the ski towns of Colorado, are equipped to burn nothing but coal.
Carbondale to vote on climate action tax
CARBONDALE, Colo. – On April 5, voters in Carbondale will decide whether to adopt a tax of $0.0008 per kilowatt hour or $0.035 per therm for homes. The rate varies for commercial enterprises.
They are calling it a climate action tax in Carbondale, but it amounts to a carbon tax. The estimated revenues of $350,000 would be used to help people figure out how to reduce their demand for carbon, such as by insulating their homes. The measure would sunset within six years.
A one-time coal-mining town, Carbondale's last mine, Mid-Continent Coal, shut down in 1991.
Vail OKs $9 million to clean up local creek
VAIL, Colo. – The valley in which Vail, the town, is located is called the Gore Creek Valley, and it's a beautiful creek, shimmering in late-afternoon sunlight. Kayakers cavort in it, and those practitioners of the long cast do so with regularity, because it's designated as among Colorado's Gold Medal Trout Streams.
But it's not a pristine river, nor even a clean river. Along with a number of others that flow through Colorado mountain towns, Gore Creek in 2012 was listed as failing to meet new federal water quality standards.
The causes are many: homes with lawns that spread out to the high-water mark and the chemicals that get spread on them; city streets; and, by no means the least, the effect of sand and chemicals spread on Interstate 70 as it descends from Vail Pass.
After several years of discussing what to do, the Vail Town Council has approved a $9 million cleanup. The first year's plan budgets $750,000 for design and improvement to the town's storm drain system. The town also plans to hire somebody for two years with the express purpose of education.
What will success look like? According to the Vail Daily, Kristen Bertuglia, the town's sustainability manager, says she'd like to see a stable, or upward, trend in the number of macroinvertebrates. "That would be progress."
Creation of a private ski area in San Juans
GUNNISON, Colo. – Back in the 1980s, Jim Aronstein, a lawyer in Denver, began working with a partner to buy old mining claims on Battle Mountain, which is located a few miles from Vail, between the towns of Minturn and Red Cliff. They came cheap, often just for back taxes.
Together, they put together more than 5,000 acres of former mining claims, many with wonderful views of peaks in the Sawatch Range. They then cut a deal with Vail Associates, as the company now known as Vail Resorts was formerly known. Planners for Vail toyed with the idea of a private ski area and high-end real estate.
Vail ultimately walked away from that deal, leaving Aronstein and his partner to find somebody to do the real estate project. They found their mark in a Floridian, Bobby Ginn, who bought the land for $32.5 million and then courted residents of Minturn with his vision of a high-end resort with a private ski area.
Aronstein, meanwhile, took his money in 2005 and invested it in a new idea of paradise, sort of a Yellowstone Club in the Rockies. It consists of 2,000 acres of logging property located in a northern tip of the San Juan Mountains, in the Cimarron River Valley, between Ouray and Gunnison.
After a few years, explained the Denver Post in a January story, Aronstein began recruiting buyers from the high ranks of the Colorado ski industry: Johnny Stevens, who ran Telluride for 33 years, John Norton, who was high up in the ranks of both Aspen and Crested Butte, and Andy Daly, once president of Vail but also the top executive at several other Colorado resorts.
The plan finally reached is to keep the ski area ultra-private: just 12 parcels, consisting of 35 acres to 204 acres, with no ski lifts, but with unlimited snowcat and guided skiing. There's altogether more skiing than on Aspen Mountain.
Called the Cimarron Mountain Club, it looks like a ski resort but functions more like a residential development, Norton tells the Crested Butte News.
As for those 5,000-plus acres near Vail, they've been in the news again. After the developer from Florida went bankrupt, a new developer, Crave Properties, bought the properties but has been looking to do something less ambitious. It's willing to give up the 5,000 acres to the U.S. Forest Service for some of the agency's land adjacent to Minturn for real estate development.
Whitefish to hear why gender law is needed
WHITEFISH, Mont. – Elected officials in Whitefish this week were scheduled to hear a proposal that would make it illegal to discriminate based on sexual orientation and gender identity.
In Montana, the cities of Missoula, Helena, Butte and Bozeman have all adopted a similar law. The town of Dillon rejected a similar proposal, as did Billings.
The Whitefish Pilot reports that the local proposal is being pushed by Councilor Frank Sweeney. "It's very hard to make the argument, in a civil society, that discrimination for gender identity or sexual orientation is fair," he said.
He acknowledged that some question why a new law is necessary when no problem has been apparent.
"We have to set the tone for community values," he responds. "Nobody should question what we're about. We want to make it clear."
Jasper Pride Parade draws high official
JASPER, Alberta –The Jasper Pride Festival this year was scheduled to include the first openly gay cabinet minister in Alberta. MLA Ricardo Miranda became the province's first openly gay minister in early February and said he would participate in the Pride Parade, now in its seventh year in Jasper, to help promote Jasper's tourism industry.
Coming to grips with popularity of edibles
ASPEN, Colo. – The great popularity of edibles infused with THC, the psychoactive agent in marijuana, has been one of the great surprises of Colorado's experiment with cannabis legalization. Nobody saw it coming.
But now that it's here, Pitkin County's elected officials want to get a grip on how to govern it. The Aspen Times reports a 90-minute discussion recently about access to youth, overdoses, accidental ingestion, and marketing and packaging.
Joe DiSalvo, the county sheriff, said his office was motivated to begin working with lodges after a hotel worker took home some chocolates found in a room. A child ate the candy and fell ill.
"We got proactive with the lodges and told them, 'Please don't assume anything is just candy anymore,'" he said. "It's not what it appears to be."
DiSalvo said local cannabis stores were asked to stop selling items that mimic candies that children could mistake as store-bought. But ultimately, the onus lies with the adults to protect their stash, "much like with cigarettes," he said.
---
Support Local Journalism
Support Local Journalism
As a Summit Daily News reader, you make our work possible.
Now more than ever, your financial support is critical to help us keep our communities informed about the evolving coronavirus pandemic and the impact it is having on our residents and businesses. Every contribution, no matter the size, will make a difference.
Your donation will be used exclusively to support quality, local journalism.
---
Start a dialogue, stay on topic and be civil.
If you don't follow the rules, your comment may be deleted.
User Legend:

Moderator

Trusted User
---