Mountain Town News: Whistler's strategy for diverting waste stream
WHISTLER, B.C. – Whistler Blackcomb reports that it now diverts about 70 percent of what would otherwise go to a landfill in Washington state through recycling, composting and other waste diversion.
Arthur DeJong, the mountain planner, says he hopes to push the diversion rate to 90 percent. The company recently hired an individual, identified by DeJong as a "smart, inspiring young lady," whose work is solely devoted to making that happen.
Other major ski companies have also set their sights on trash diversion. "Yes, we have a pretty robust program across our entire company — all of our resorts and hospitality — and divert 46 percent of waste from the landfill," said Kelly Ladyga, vice president of corporate communications for the Vail Resorts Management Co.
---
---
The Aspen Skiing Co. used to calculate its diversion rate, coming up with 20 to 30 percent. "But I never trusted it; found the calculation to be a total shell game," says Auden Schendler, the company's vice president for sustainability.
Does that make Whistler's number suspect? "I find it almost implausible," says Schendler, but adds this: DeJong is a square shooter.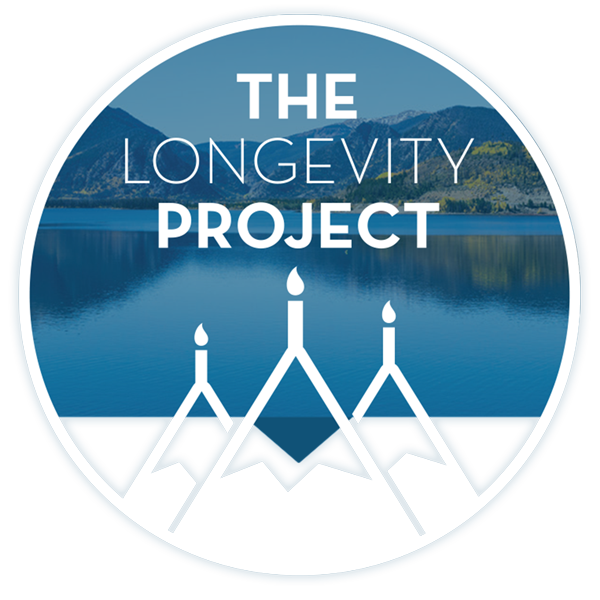 Participate in The Longevity Project
The Longevity Project is an annual campaign to help educate readers about what it takes to live a long, fulfilling life in our valley. This year Kevin shares his story of hope and celebration of life with his presentation Cracked, Not Broken as we explore the critical and relevant topic of mental health.
---
---
What can be said is that Europeans recycle at a much higher rate than Canadians, and Canadians divert more waste from landfills than Americans.
But Whistler has a further story. Fifteen to 20 years ago, "it was almost shocking how much food there was in the waste," says DeJong, talking about the on-mountain and other eateries managed by the ski company.
Whistler Blackcomb set about to divert the food, hiring people at its cafeterias to take trays from patrons, offering to help them figure out what can be recycled, what can be composted and what little remaining must go to the landfill.
But the ski company is, as DeJong puts it, "only as good as the conveyor belt downstream from us. It's not like we're great because we compost. We compost because we can, because our local government has committed to compost facilities."
Whistler's resort municipality has a composting facility and it's part of the town's sustainability initiative. But there's also a strong financial motive. Because Whistler closed its landfill in 2006, waste must be hauled to a landfill more than 700 kilometers (450 miles) away, along the Columbia River in Washington state.
While it has a startling success story in reducing landfill waste, Whistler Blackcomb continues to struggle in another dimension, as do most resorts. Saving electricity is a harder story to tell, says DeJong, because you can't see the electricity. That's very different than a half-eaten hamburger on a lunch tray.
Tomatoes now sprout next to parking garage
JACKSON, Wyo. – Tomatoes began sprouting in Jackson Hole in February, and it's likely more veggies will be coming soon from the same source, a greenhouse constructed on the south-facing side of the three-story municipal parking garage.
The project, called Vertical Harvest, is sponsored by a nonprofit that aims to employ locals with moderate disabilities. The News&Guide reports that a full opening is expected in May, in time to deliver produce to local restaurants by early summer.
Total cost was $3.67 million, but a state grant covered $1.5 million.
Founder of Yellowstone Club mum about money
BIG SKY, Mont. – Remember that bright opening of the Yellowstone Club in the 1990s. The private ski area drew all sorts of big names, and Tim Blixseth and his wife were riding high.
But Blixseth went bankrupt in 2008 and his ex-wife got the resort. Creditors are still trying to get $250 million they say that Blixseth owes them. The Associated Press reports that the latest saga involves Blixseth's sale of a resort in the Mexican state of Jalisco for $13.8 million in 2011. This was in violation of the bankruptcy judge's order.
More important, perhaps, the money vanished. Blixseth has been in jail since last April after being found in contempt of court, because he won't reveal what happened to the money. The judge in this case says more than $2.6 million remains unaccounted for.
Snowpack lagging in several areas of West
LAKE TAHOE, Calif. – So what's up with this El Niño? Wasn't it supposed to deliver the big winter to make the drought of the past few years recede into foggy memory?
In Idaho's the Big Wood Valley, home to Ketchum and Sun Valley, the snowpack was limping toward average as February waned and temperatures rose.
On the California-Nevada border, Lake Tahoe has been rising this winter, but not enough to compensate for the drought winters. The California Department of Water Resources, on Feb. 1, predicted an 87 percent of average spring runoff into the lake. This compares to last year's season total of 5 percent of average snowpack.
"The dry February is a big concern. In all likelihood, it takes away the chance of an above average snowpack," David Rizzardo, the agency's water supply forecasting chief, told the Sierra Sun. But OpenSnow.com forecaster Bryan Allegretto told the newspaper that one big March storm could allow the snowpack to catch up.
Of concern is this: Temperatures have been hovering at 5 to 14 degrees above normal for the Sierra Nevada.
How do you keep a ski area from its slumping?
STEAMBOAT SPRINGS, Colo. –Howelsen Hill, the first ski area in Steamboat Springs, continues to go downhill — literally. Some landslides on the in-town ski area, first opened in the 1930s, have caused minor damage in recent decades to infrastructure, but the costs are starting to mount.
What can be done to prevent the land from slumping? Steamboat Today reports that one consultant tells the town, which owns the ski area, that planting grasses and bushes with deeper roots on the slope would better anchor the slope. Another consultant advises the city to figure out how to divert water that is currently moving below the ground. But that's more easily said than done.
In short, Steamboat doesn't yet know how to slow or stop the slumping.
Real estate market roars in Aspen/Pitkin County
ASPEN, Colo. – The real estate market has been nearing its rock 'n' roll dynamics of a decade ago. A recent report by Land Title Guarantee about real estate sales in seven mountain counties of Colorado finds the largest sales volume since 2007, just before the Great Recession turned the mood of real estate sales dark.
In Aspen and Pitkin County, total sales volume last year topped $2 billion. Vail and Eagle County were a nose behind at $1.99 billion, and Breckenridge and Summit County were a few paces behind at $1.37 billion. Farther back in the pack were Steamboat and Routt County, Telluride and San Miguel County, and Winter Park and Grand County.
The Aspen Times, after talking with a local agent, finds that the Aspen market was boosted by its "ultra-luxury" sales, defined as homes of $10 million or more. There were approximately 60 in Aspen and Pitkin County last year. This compares with just nine in the Vail/Eagle County market.
The average single-family home price in Pitkin County was nearly $5 million, compared with $1.2 million in Eagle County and $856,000 in Summit, according to Land Title's research.
Wildlife 'occurrences' on upswing in Banff
BANFF, Alberta – What wildlife officials call "occurrences" have been on the upswing in Banff National Park. Last year there were 1,659 occurrences, which can range from having to pull an elk carcass off train tracks to having a bear attack somebody.
Nearly 22 percent of the occurrences involved black bears, while almost 14 percent involved grizzly bears. Notably, those interactions occurred in just half the year. The Rocky Mountain Outlook explains that occurrences include everything from feasting on fruit trees in residents' yards in Banff to using campgrounds created for humans.
But with Banff National Park directed to grow its visitor numbers, will there be more "occurrences," particularly those that do not end well for either humans or bears? That's the fear of Mike Gibeau, a grizzly bear specialist who worked for 30 years for Parks Canada. He said there have been serious bear attacks in the past, and Banff is just buying time.
A recent study published in Nature.com found an increase in attacks by carnivores on humans throughout North America and Europe, and this upswing was, in turn, correlated with increased visitor numbers.
Wolf pack literally at the doors in Banff
BANFF, Alberta – A new wolf pack has put down roots on the outskirts of Banff, the townsite within the national park of the same name. The Rocky Mountain Outlook reports that the packs chased and killed a cow elk on the train overpass at the east entrance to the town, hunted in a residential neighborhood and forced closures when it killed close to town.
Meanwhile, also in Banff National Park, officials continue to move forward with re-establishing bison herds by mid-winter 2017.
Bison roamed what is now Banff National Park for thousands of years, but were extirpated — meaning extinct locally — in the 1840s. Wildlife biologists are working to understand how bison can be managed on the landscape. Fencing might be used to keep the bison separate from other ungulates, including bighorn sheep, elk and deer. Also of concern is how to keep the bison in the park. To achieve this, fires will likely be used more frequently, to ensure there is forage for the beasts to graze on.
Park City in a different universe in Utah
PARK CITY, Utah – Where is Park City? It's in Utah, although in some ways it's in a different universe.
Observing the legislative debate at the State Capitol this year, The Park Record had some choice words recently. "Watching the Utah State Legislature at work is like observing a dinosaur lumbering toward extinction, its every breath aimed at trying to sustain a lifestyle that is incompatible with its evolving environment."
The Record has various grievances with Utah's dominant conservative blocs, including refusals to move forward on strategies to deal with the Great Salt Lake Valley's pernicious soup of wintertime toxic pollutants.
"They have snubbed various proposals to regulate airborne pollutants, or encourage efforts to use alternative energy sources — even as they wheeze while casting their nay votes in the midst of the city's worst-ever inversion," fumes the Record.
Why groceries cost so much in Telluride
TELLURIDE, Colo. – In Telluride, it costs a lot to bring home the bacon — or the tofu, as the case may be.
While the cost differential isn't exactly clear, local shoppers tell the Telluride Daily Planet that it's worth the 90-minute drive to Montrose to the large grocery stores there.
Managers of the two small grocery stores in Telluride chalk up their relatively high prices to high rents, the types of products their clientele expect and the cost of having the goods shipped to Telluride.
There's the seasonality of Telluride's economy, too. Summer has become busier than ski season, but shoulder seasons falter. David Schillaci, of The Village Market, said the store is profitable about six to eight months of the year.
---
Support Local Journalism
Support Local Journalism
As a Summit Daily News reader, you make our work possible.
Now more than ever, your financial support is critical to help us keep our communities informed about the evolving coronavirus pandemic and the impact it is having on our residents and businesses. Every contribution, no matter the size, will make a difference.
Your donation will be used exclusively to support quality, local journalism.
---
Start a dialogue, stay on topic and be civil.
If you don't follow the rules, your comment may be deleted.
User Legend:

Moderator

Trusted User
---