Resettlement program for refugees fights stereotypes
Billie Stanton Anleu
The Gazette

COLORADO SPRINGS, Colo. — Plunked into a strange new world, Tharaa Aldhahiry fought to master English and quickly became fluent.
Motherhood was a motivator: She couldn't help her young children with their homework or read the emails sent by their school.
While her husband worked two jobs and both worried about families left behind among terrorists in Iraq, she (rhymes with Sarah) even learned to drive.
---
---
Then she took her first job ever — helping refugees acclimate to Colorado Springs, just as she and husband Ibrahim have done, along with their children.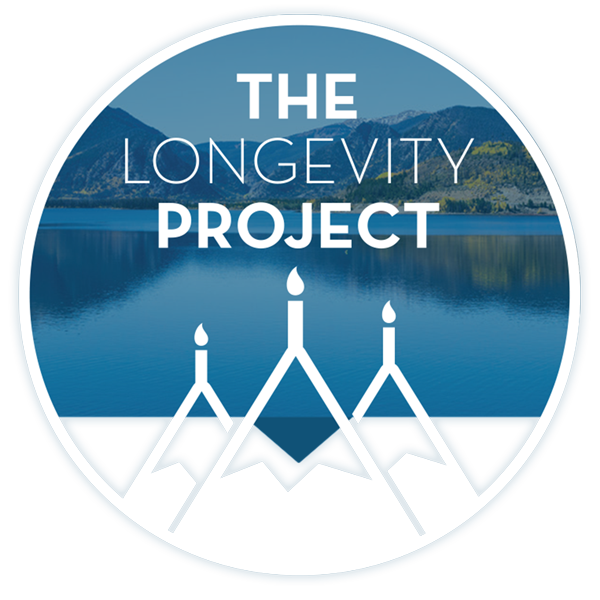 "No one wants to leave their country," she said. "I'm homesick all the time. I cannot even go over there. I miss my family, my home, my food, our culture."
---
---
But she's also incredibly grateful to be in a safe place with her husband and children, especially since the Islamic State group killed two of her uncles and Ibrahim's brother in Baghdad.
Asked her favorite thing about the United States, Tharaa can't name just one. "The law. The government. How no one is above the law. The system, I really like it. Also freedom. Freedom of speech."
Because she knows how arriving refugees feel, she wants to learn Farsi, so she can talk with Afghan and Iranian newcomers in their language rather than bringing a translator to the airport.
"We do have to explain culture shock," she said. "First, you're so excited and happy, and then you go through homesickness" and despair.
Her employer, Lutheran Family Services, introduces 150 refugees a year into a whole new way of life, as the official refugee resettlement program in Colorado Springs.
This year, it's handling 160, including 10 unaccompanied refugee minors, said Laura Liibbe, community programs coordinator for the nonprofit agency. Next year, it will get the same allotment of 150, contrary to concerns by some officials, she said. The agency handled 130 refugees in 2014 and again in 2015.
"They gave us 20 extra because we did so well," she said.
The Aldhahirys were luckier than Middle Eastern refugees, though. They didn't have to undergo the 18- to 24-month vetting period with medical tests, fingerprints, iris scans and other biometric checks.
The family arrived within six months on special immigrant visas because Ibrahim had worked as an interpreter for an Army sergeant during the Iraq War. By helping the U.S., he put his family at risk in Iraq.
"I selected Colorado Springs because my sergeant lived here. My sergeant is my really good friend," Ibrahim said. "It was my dream when I was a kid: I want to go to the U.S. and buy a Harley. My mom and sisters thought I was sick. I love the United States. The first day, I felt at home."
Now, five years after settling in Colorado Springs, he owns his Harley-Davidson, and the family bought a beautiful, spacious home three years ago.
"Because we're working hard," he said. "I miss my family, my friends, but I don't miss my home."
They hope to become U.S. citizens in May and vote in the Nov. 8 presidential election.
Their son is a math whiz and a Boy Scout who plans to become an Eagle Scout. Their daughter speaks Arabic, English and Spanish.
And while Ibrahim buys, repairs, refurbishes and sells cars, Tharaa loves her work.
"At Pikes Peak Community College, they said the United States is a melting pot," she said. "The only real Americans are the Native Americans. So I always remember that word — melting pot.
"I have resettled so many Afghans. Even the wives, they're driving, they're working two jobs, they're successful. And remember, these people helped the U.S. I hope we can get Syrians soon."
She helps longtime Coloradans, too, by speaking at events and at schools, telling her family's story.
"They need to understand … all Middle Easterners aren't terrorists."
That stereotype has gained currency through national conversations, while a recent city council resolution was lambasted as being anti-refugee.
Colorado Springs Councilman Andres Pico said his intention was to heighten security, not to disparage refugees. In mid-March, he attended a special "Refugees 101" class at the University of Colorado at Colorado Springs and, on March 18, met with Catholic Charities of Central Colorado. He planned to meet with Lutheran Family Services on March 21.
In the March 18 meeting, he said ISIS has vowed to infiltrate the U.S. through the refugee stream.
That would be the most difficult way for a terrorist to enter, said Eric Pavri, director of Family Immigration Services for Catholic Charities of Central Colorado.
"The last way I would try to get in would be as a refugee," he said. "I'd go to Canada or Mexico and walk across the border. It just seems like the worst way to try to do it."
A Middle Eastern refugee living in a camp usually is referred to the U.S. by the United Nations Human Rights Council but might be referred by a U.S. embassy or specially-trained, non-governmental organization.
First the Resettlement Support Center collects biographical and other information, interviews the applicant and performs security screening. Only strong candidates move forward — less than 1 percent of refugees.
Enhanced screening is done by the Department of State and Department of Homeland Security with participation by several federal security agencies.
Next, Citizen and Immigration Services interviews the refugee and reviews all RSC information. A health screening is performed, and a sponsorship assurance is requested from a resettlement agency.
Multiple extensive databases are checked. Any hint of criminal activity, association with "bad actors" or other suspicious behavior stops the process.
Springs Councilman Bill Murray said he'd like terrorists to try the refugee-entry process "because we're using biometrics now, and, if they hit any of our massive databases, guess what? We gotcha. You've got to be nuts to enter this flow. The vetting process is about as severe as any of my security clearances have been."
As for refugees who are admitted, Pavri said, "Their families are so much like ours. When you give them that opportunity, they act like better Americans than many Americans I see."
---
Support Local Journalism
Support Local Journalism
As a Summit Daily News reader, you make our work possible.
Now more than ever, your financial support is critical to help us keep our communities informed about the evolving coronavirus pandemic and the impact it is having on our residents and businesses. Every contribution, no matter the size, will make a difference.
Your donation will be used exclusively to support quality, local journalism.
---
Start a dialogue, stay on topic and be civil.
If you don't follow the rules, your comment may be deleted.
User Legend:

Moderator

Trusted User
---