Schools seek path forward on Native American names, symbols
COLORADO SPRINGS, Colo. — Everybody wants to be a Cheyenne Mountain Indian, says student and tennis player Grace Cossin.
As she points out, the 1,255-pupil school, on the west side of town in Cheyenne Mountain School District 12, has a longtime reputation for being academically solid and athletically fierce, reported the Gazette.
Just this past week, U.S. News & World Report ranked it as the 29th-best high school in the state, and its sports teams have racked up 89 Colorado state championships since 1958.
---
---
"People are proud to be an Indian," Grace said recently while on her way to a tennis match. "We take a certain pride in who we are, and there's nothing negative in who we are or what we do."
But a nationwide battle that's been raging for decades resurfaced in Colorado with a report from a governor-appointed panel that spent six months studying Native American representations in the state's public schools.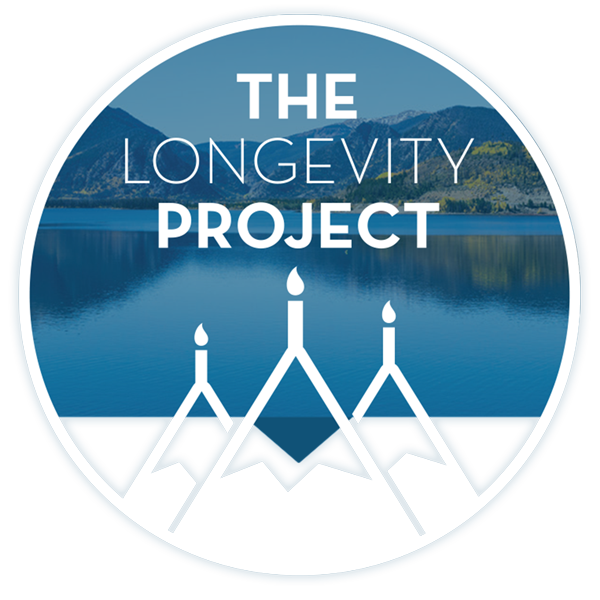 Participate in The Longevity Project
The Longevity Project is an annual campaign to help educate readers about what it takes to live a long, fulfilling life in our valley. This year Kevin shares his story of hope and celebration of life with his presentation Cracked, Not Broken as we explore the critical and relevant topic of mental health.
---
---
The 16-member commission is urging schools to eliminate the use of such mascots as the Indians, the Warriors, the Savages, the Little Braves and the Redskins — unless the schools partner with tribes that have a historic connection to the state. The suggestion is being made to ensure the name, mascots and logos are respectful of Native American culture and do not promote harmful stereotypes, according to the report.
Grace says she thinks her school honors and respects its mascot, which changed in the 1940s from the Cheyenne Mountaineers to the Cheyenne Mountain Indians. At the beginning of each school year, for example, Native Americans conduct a ceremony to help initiate the freshman class.
In the past, the school held a ceremony in which members of the Cheyenne tribe blessed the name, according to a 2006 Gazette article. The school and district are named after nearby Cheyenne Mountain, which was named for the tribe of the same name. The Cheyenne people used wood from the triple-peaked mountain to make teepee poles and refreshed in its waterfalls.
"I think that to avoid negative light being shed on us, it's a fine idea to have to partner with tribes," Grace said. "But I don't think it's needed, necessarily."
What will change?
Cheyenne Mountain D-12 Superintendent Walt Cooper was the only superintendent on the governor's commission, which Gov. John Hickenlooper instituted last year after proposed failed legislation that would have forced nearly 50 Colorado public schools to part with their Native American mascots.
Cooper joined tribal leaders, attorneys, a teacher, a principal, students, anti-discrimination representatives, state education officials and others in visiting four schools and studying various perspectives on the use of Native American names, logos and mascots.
"This is an issue that, in terms of its awareness and controversy and focus, ebbs and flows," he said. "And I think this was a much better approach than the way it's tried to be handled in the past, with legislation and mandates."
Not all commission members were in full agreement, he said.
"Even then, it was good work and a good starting point for future work, community by community, based on the individual makeup of that community and history and traditions and resources — all of those things that are the sources of debate around this issue," he said.
Will Cheyenne Mountain High adopt a different mascot?
Not likely, Cooper said.
While the school and the district take the discussion seriously, he said, "We are in a tremendously better place than some other schools because of some very intentional work."
For example, he said, the school has made sure to not use "questionable logos or representations" on sports uniforms.
The school probably will relinquish some older images, he said, including an arrowhead on the gymnasium floor and a painting of a warrior on a horse on a wall.
Those could be gone this summer.
"We have very few of what most folks would consider to be disrespectful or inappropriate characterizations of Native American people," he said.
Students have over the years dressed in Indian costumes at games, including this school year — a tradition that may have to go by the wayside.
The practice irks 2007 graduate Lauren Rosenbaum, who was captain of the women's track and cross country teams.
"I am not proud to be an Indian. I am not proud that my peers and I appropriated another culture each time we donned face paint and feathers in the name of school pride, without a clear understanding of the cultures we were representing," she wrote in an online petition she started to change the mascot.
Rosenbaum, a communications manager in Washington, D.C., accumulated 216 supporters for her satirical petition on social media to change the Cheyenne Mountain mascot to the Space Gecko, which drew a heated online dispute.
Change leads to identity crisis
West Middle School in Colorado Springs School District 11 is the only other public school in the Pikes Peak region impacted by the commission's recommendations. The school's mascot: The Warriors.
District spokeswoman Devra Ashby says officials have not discussed next steps since the report is so new. But she thinks the school will link up with a tribe.
"We need to be respectful of Native American culture and history, so partnering with those in that area will be a conversation we'll have," she said.
D-11 was an early adopter of the Native American civil-rights movement. In 1985, Palmer High School dropped its Eaglebeak mascot, which was drawn in 1945 by a student at what was then called the Colorado Springs High School and used until mounting protests led to its extinction.
The cartoonish, fictitious Native American head sported a feather sticking out of long black braids and an oversized nose. The Terrors' mascot is now a portrait of a bald eagle head.
"People still remember the old mascot and the controversy that it was disrespectful of Native American history," Ashby said. "I don't think it was changed without a little bit of hurt feelings on either side."
Schools go through an identity crisis when a longstanding name or mascot or colors are altered, she said, adding that D-11 is having a similar experience with its decision to rename an elementary school that it closed seven years ago and will reopen in the fall.
Thus, "I don't know that we'll want to change the culture at West," she said.
Cooper said the commission reviewed all mascots, but "it gets a little dicey" with names like Warriors because some mascots incorporate a Native American element, while others depict something else, such as an iron-clad knight or a Roman soldier.
He and other commission members met folks who have opinions on each end of the spectrum of the debate and somewhere in between, which is where he said he falls.
"We heard everything from keeping it at all costs and not making any changes, we ought to be able to do our own thing to do away with it carte blanche and never look back," he said. "But I don't see this as an issue of absolutes or extremes."
No clear answer
Cooper agrees with the panel's recommendation that schools establish a formal relationship with a tribe.
"I think that's a fantastic opportunity for our students, regardless of the motivation behind it," he said. "I'd like our students to be involved and lead the initiative. If a school is going to represent a race of people by a mascot, I don't think it is to be our view of what is respectful or derogatory or not — it's the view of the people we're representing."
While small steps will be taken in the short term at Cheyenne Mountain High, such as doing away with the older artwork that doesn't reflect the school's current logo, it's going to take time for the school to "find the right connections with the right tribal leaders," he said. "We need to think about what is our logo, what is our mascot and how are we going to represent respectfully what is the Indians'?"
Parents and students also express mixed thoughts.
Michelle Swenson, whose daughter is a Cheyenne Mountain sophomore, said she's "on the fence" about the issue.
"I understand why Native Americans might be offended, but, at the same time, I think it's a symbol of strength, so they should be proud a school wants to use that as their mascot," Swenson said.
At home, her family has talked about equal rights, being respectful of people with different backgrounds and being sensitive to the matter, she said.
Hally Steinert, who also is the parent of a Cheyenne Mountain sophomore, said she loves the school's moniker.
"It seems that people are so worried about political correctness," she said. "I think we should be proud to be the Indians."
Freshman Dane Birkeness said he doesn't care what the mascot of his school is, and sophomore Sara Vosoughi doesn't think anything should be changed.
"I think the mascot represents the school and the community really well," she said. "I think it's fun to have."
---
Support Local Journalism
Support Local Journalism
As a Summit Daily News reader, you make our work possible.
Now more than ever, your financial support is critical to help us keep our communities informed about the evolving coronavirus pandemic and the impact it is having on our residents and businesses. Every contribution, no matter the size, will make a difference.
Your donation will be used exclusively to support quality, local journalism.
---
Start a dialogue, stay on topic and be civil.
If you don't follow the rules, your comment may be deleted.
User Legend:

Moderator

Trusted User
---