Science of Food: Corn-fed versus grass-fed beef (column)
Lisa Julian, Ph.D.
Science of Food

In last month's Science of Food column, I discussed important reasons why it is worth buying organic produce. In this column, I will focus on the difference between corn-fed beef versus organic and grass-fed beef and will specifically address the consequences of widespread use of antibiotics in modern society.
Cows are ruminants, and, unlike us humans, they have a highly evolved digestive organ called the rumen that allows them the amazing ability to digest grass and turn it into a very nutritious protein. Few animals have the capability. For millions of years, cows have been eating grass until humans in our modern society decided to take cows off their lush green pastures, put them in disgustingly crowded feedlots and forced them to eat corn.
When cows are fed a corn-based diet, their normal digestive system stops working properly, and they become more vulnerable to getting sick. Their rumens become acidified (acidosis) creating acid-producing bacteria that take over, affecting their immune system. They experience severe bloating as a result of a slime that covers the rumen and prevents the normal escape of gases. They are thus susceptible to severe liver damage and sometimes death. They are really sick cows.
---
---
Thus, they are frequently put on antibiotics in an attempt to prevent and/or treat the various diseases that emerge from this unnatural diet. Beef from cows treated with antibiotics (or any other veterinary drug for that matter) may contain residues from these drugs and can be passed onto humans. In addition, beef cattle living in these crowded feedlots spend much time lying in their own manure. When the cow is killed and processed into meat for human consumption, it can be difficult to keep the manure out of the meat. Bacteria from the manure are able to enter the meat supply this way.
Frequent exposure to antibiotics causes numerous problems: It disturbs our natural gut flora and the "good bacteria" that live in synergy inside our bodies. Science is just beginning to understand this complex relationship, but we do know it plays a major role in our overall health and well-being. The bacteria in our bodies are intimately linked to the health of our immune system. If we are consuming antibiotics on a regular basis, these good bacteria will be killed, too.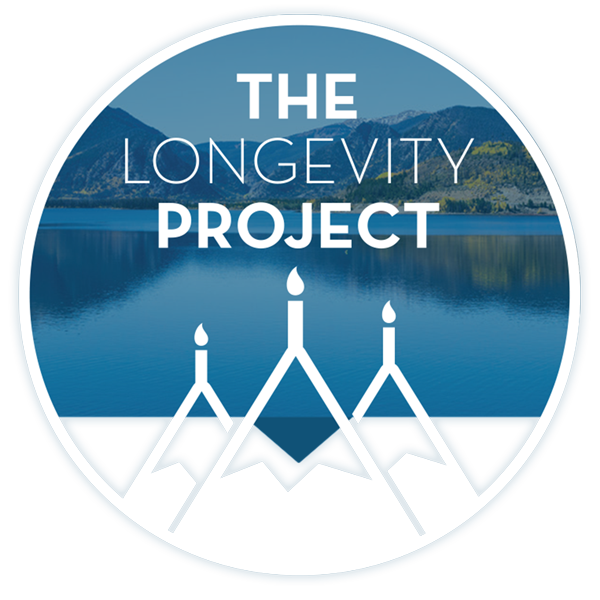 Participate in The Longevity Project
The Longevity Project is an annual campaign to help educate readers about what it takes to live a long, fulfilling life in our valley. This year Kevin shares his story of hope and celebration of life with his presentation Cracked, Not Broken as we explore the critical and relevant topic of mental health.
---
---
Children will suffer more from frequent exposure to antibiotics because they are physically smaller. They are still developing and so are their gut flora and their immune systems. The small doses of antibiotics will affect them in a more pronounced way.
But perhaps the most dangerous consequence of the widespread use of antibiotics in this way is the development of antibiotic-resistant bacteria. Such "superbugs" are evolving as a result of these agricultural practices and cannot be effectively killed by the arsenal of modern antibiotics available today. This is a significant and potentially life-threatening issue that we are facing in modern society as a whole.
With all these problems and risks that arise from cows eating corn, why then did we start feeding them corn in the first place? The answer is purely economically driven. Corn-fed cows fatten up more quickly. The sooner you can turn that cow into profit, a greater amount of income can be generated.
Then, when Monsanto introduced genetically-modified corn (GMOs) and Roundup, farmers grew corn in such large quantities that it created a huge surplus. They needed to get rid of it. The USDA started to encourage farmers to feed it to their livestock, and, with a government subsidy now in place, it actually costs more to grow corn than it costs farmers to buy it. Most of the corn grown in the U.S. currently goes to feed livestock.
What meat to buy?
Labeling of beef products is confusing. Corn-fed beef is found in nearly every major supermarket, and it will likely be the cheapest meat you can buy. And "grass-fed" does not necessarily mean the cows are antibiotic-free.
"Meat labeling just became even more confusing for farmers and consumers," said Ferd Hoefner, policy director for the National Sustainable Agriculture Coalition as the USDA revoked the standards required for the "grass-fed" label in January. "Actions such as this take us into a Wild West situation, where anything goes and both farmers and consumers lose."
Don't be fooled by phrases like "all-natural" or "fed a vegetarian diet" either. We as consumers have to pay close attention to what we are buying.
There is an interesting interdependence between the beef industry, the pharmaceutical industry, the government and with Monsanto. For me, it is worth buying organic and grass-fed beef. I hope you will consider investing just a little more time and money in better quality beef and demanding better standards and labeling from our government. This will support not only your own health, but it also will support human health as a whole.
Stay tuned for next month's column "Why it's worth buying organic dairy," as I will continue on the topic of cows, focusing on the use and consequences of growth hormones.
Lisa Julian Ph.D. has a passion for organic chemistry the "molecules of life," and its application to food and health. She's the owner of Elevated Yoga & Holistic Health in Frisco and teaches Science and Nutrition at CU Denver and CMC. She can be reached at (970)401-2071 or ldjulian@gmail.com For more information about services offered at her studio, visit http://www.ElevatedYogaColorado.com.
---
Support Local Journalism
Support Local Journalism
As a Summit Daily News reader, you make our work possible.
Now more than ever, your financial support is critical to help us keep our communities informed about the evolving coronavirus pandemic and the impact it is having on our residents and businesses. Every contribution, no matter the size, will make a difference.
Your donation will be used exclusively to support quality, local journalism.
---
Start a dialogue, stay on topic and be civil.
If you don't follow the rules, your comment may be deleted.
User Legend:

Moderator

Trusted User
---