Summit High School honor roll — gold
The list of Summit High School students who made the first-semester Honor Roll. Gold criteria entails a 3.5-4.0 GPA in all classes with one 2.5-3.0 allowance.
Freshmen
Aguiar Porter, Alice Everyday
---
---
Airey, Lauren Alivia
Ammon, Mia Claire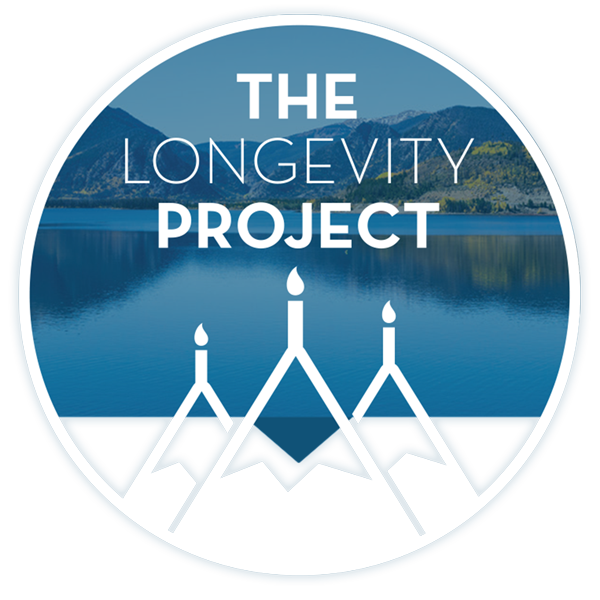 Participate in The Longevity Project
The Longevity Project is an annual campaign to help educate readers about what it takes to live a long, fulfilling life in our valley. This year Kevin shares his story of hope and celebration of life with his presentation Cracked, Not Broken as we explore the critical and relevant topic of mental health.
---
---
Anderson, Heidi Adelle
Anderson, Ian Michael
Arnold, Jack Ryan
Babet, Simone Vega
Bargell, Delani Kate
Berry, Nathan Gail
Braner, Margaret Kennedy
Bretz, Caiden Simon
Browne, Elizabeth Noelle
Buller, Audrey May
Buller, Wyatt Hughes
Butler, Abril Ashley
Byers, Sarah Nicole
Cadwallader, Victoria Lynn
Carchi Easterly, Zaqueo Shajon
Carlson, Benjamin Kress
Casias, Aidan Jude
Collins, Brendan George
Copley, Clara Jane
Cortright, Calliope Joy
Creen, Brennan Douglas
Davis, Haley Samantha
Delgado Lara, Itzel Annie
Dodson, AnnaMarie Leighton
Donovan, Morrison Masserio
Drewes, Ethan Charles McNulty
Duxbury, Maxwell Thomas
Elam, Jordan Amelia
Eland, Gracie Jo
Essary, Kevin Clifford
Findley, Kierra Javon
Fischer, Kathryn Kuhn
Fowles, Annika Francis
Hart, Aldyn Paige
Haynes, Peter Joseph
Hiller, McKinley William
Hirsh, Madisyn Rosemary-Jewel
Jackman, Alyssa Diane
Karoly, Grace Kelly
Keller, Isabel Iris
Knickrehm, Hanna Marie
Krueger, Summer Clarice
LaFrankie, Hattie Jane
Lau, Abigail Marie
Lawson, Cassidy Marie
Lee, Katerina ElizabethSevera
Lowe, Jake Edgar
Lytle, Madison Lily
Magliocchetti, Gabriella Rose
Markel, Madeline Ann
McComb, Emma
Miles, Keenan Alexander
Moran, Catherine Nicole
Morgan, Taylor Allyn
Pennell, Cecelia Linkroum
Pinto, Max James
Popoff, Mia Jean
Resignolo, Tara Noelle
Reynolds, Andrew Johns
Robertson, Charles Exley
Rogers, Halle Elizabeth
Ryckman, Thomas Michael
Santangelo, Maxwell Leonard
Schlaefer, Freya Alethe
Schlegel, Paige Elizabeth
Schroeder, Rebecca Ann
Shell, London Blake
Sones, William Clausen
Speedy, Sara Grace
Speer, Megan Sophia
Sproul, Emmet Michael
Sy, Aminata
Theriault, Kai Terrance
Thoma, Elizabeth Lee
Thompson, Hans Claud
Trowbridge, Oliver William
Vargo, Sydney Elizabeth
Weis, Dillinger Vaughn
Whelan, Carolyn Emily
Williams, Ella Hope
Sophomores
Andrews, Chloe Lillian
Apfelbeck, Ashly Rose
Arrieta Molinar, Mariana Dayanara
Ba, Mamoudou
Bargell, Cassidy Lane
Barlow, Sebastian Christian
Becerra, Michael Huang
Bell, Emily Madeline
Bocksch, Eliza Treat
Bohlender, Chad Michael
Burke, Sarah Honey
Burns, Lily Kaitlin
Carmona Barberena, Aneth Doany
Carney, Leah Elizabeth
Chinchilla Aguilar, Angela Paola
Choma, Nicole Anna
Christiansen, Alinnea Rose
Cline, Willow Grace
Crone, James Duke
Davidson, Daniel Walker
Davidson, Ryan Reed
Day, Sarah Julieann
Dieng, Amadou
Flannagan, Meaghan Grace
Fox, Tanner Alan
Gonzalez Melendez, Ana Paola
Green, Littlepage Frances
Gurlea, Sean Douglas
Halvorson, Savannah Hayley
Hess, Max Anthony
Hildebrand, Vale Andrew
Hogeman, Shannon Lyn
Koning, Cash Matthew
Kropatsch, Kaitlyn Rose
LaFrankie, Nash Creed
Lane, Dylan Robert
Liebendorfer, Ian Wayne
Lockard, Katherine Gwynne
Neumaier, William David
Nicolas, Isabelle Rene
O'Brien, William Cowan
Parks, Caitlin Michelle
Piehl, Jenna Grace Lily
Pothier, Kassidy Samantha
Puc, Sandra Maria
Radek, Emily Elaine
Robertson, Jordan Elizabeth
Sandberg, Emily Charlotte
Scott-Williams, Erin Grace
Seiber, Alances Kelly
Sheldon, Dana Leigh
Smith, Rachel Laurie
Snell, Ryan David
Spierling, Deacan James
Starnes Wood, Hannah Frances
Stephens, Lorna Kay
Stimson, Ridge Rockne
Subberwal, Priya
Taylor, Bayne Arius
Thompson, Gisele Bondurant
Tilley, Jason Noble
Valdes, Jocsan
Villani, Zachary Edmund
Ware, Victoria Jean
Wasson, Katherine Ann
Webster, Colby Talbot
Weinman, Payton Madison
Wertz, Kyle Jordan
Wessinger, Victoria Rachel
Westerhoff, Sylvie Barbara
White, Julia Carolyn
Wilcox, Mary Frances
Williams, Nathan Yoshio
Juniors
Bauer, Jill Dublin
Berget, Cameron Davis
Bierbaum, Allyson Jean
Bonner, Laurel Ann
Brown, Danielle Margaret
Buller, Cole John
Byers, Jamie Catherine
Cabrera Rosales, Kevin Adonay
Cancelosi, Keegan James
Castillo, Alan Gerardo
Catron, Cole Andrew
Ceniceros Trujillo, Vanessa Shantal
Charneskie, Abigail Mia
Cooper, Tia Love
Cortright, Cassidy Grace
Dahman, Cameron Allyn
Davidson, Claire Mackenzie
Doran, Casey Belle
Egidi, Cecilia Loretta
Espanol Sunen, Ana
Fischer, Wilson
Gambino, Georgia Sally
Gardella, Payton Elizabeth
Gaspard, Graham Meadows
George, Haakon Aramis
Gonzalez Perez, Karina Alejandra
Goodenbour, Anna Rose
Gray, Natalie Elizabeth
Hart, McKenzie Elizabeth
Hartnett, Matthew Christopher
Hebert, Victoria Rose
Hessler, Brian Edward
Higuera-Merino, Nancy Tayen
Hiller, Abigail Katherine
Hough, Carly Rene
Hull, Samuel Allen
Jackman, Jemma Nicole
Karoly, Andrew Canham
Keen, Katelyn Elyse
Keller, Daniel David
Kidd, Megan Leigh
Las, Andrzej Jozef
LeBaron, Alana Marayah
Leyva Gallardo, Brianna Magaly
List, Natalie Paige
Lorch, Sarah Nicole
Manguso, Joy Isabella
Mason, Kathryn Elizabeth
Michalowski, Ty Kristofer
Minor, Holly Elizabeth
Moya Estrada, Jesus Alejandro
Patti, Lorenzo Charles
Payne, Morgan Opal
Pennell, Marin Lamb
Pfeifer, Wade Eldon
Piecoup, Ella Madeleine
Podhorecki, Andrew Joseph
Richmond, Ahnna-Kathryn Riley
Roberts, Lillian Josephine
Rojas Godoy, Mariandre Lesbia
Salazar, Raymond Dale
Santangelo, Mia Lynn
Schlegel, Laurel Agnes
Schulman, Stephanie Elisabeth
Shaw, Andrew David
Smith, Klara Ahn
Sockett, Meghan Vaughan
Soe, Kyi Yadana
Tayman, Kyle Eugene
Tomlinson, Kate Elizabeth
Uglyar Ivanovich, Slav
Urrutia Sanchez, Perla Sarahy
Van Oss, Orion Benjamin
Walker, Lillian Rose
Wallace, Emily Jo
Wasson, Anna Leigh
Wickman, Tuomas James Yang, Nancy
Seniors
Adan, Anjelica
Aden, Christopher Benjamin Thomas
Aimes, Hannah Dale
Akers, Kaitlin Marie
Anderson, Jack Forest
Angell, Dakota Leigh
Arnold, Matthew Franklin
Arredondo Almeida, Paloma
Atkinson, Walker James
Badwan, Amaney Mamoon
Balsimo Schnide, Adam Thomas
Baltazar Torres, Alejandro
Beck, Riley Weatherford
Bogue, Ariel Diego
Boyd, Ruthie Maria
Brady, Suzanne Kathryn
Carchi Easterly, Anakayla Mercedes
Collins, Meagan Lee
Cordova, Chantel Julia
Costello, Sean Patrick
Cremer, Abigail Dawn
Davis, Ethan Bender
Dickerson, Wyatt Drummond
Dorantes, Pamela Medina
Drabik, Hunter William
Essary, William Charles
Finley, Anthony James
Fowles, Siena Margaret
Frank, Grace Elizabeth
Fretz, Eric Dylan
Frias, Michelle Alejandra
Gach, Jozef Stanislaw
Gasiouk, Diana Vitaliivna
Greenberg, Brendan Burke
Gutierrez Fragoso, Lidia Elizabeth
Gutierrez, Stephanie Toni
Hanigan, Ian Mack
Hannon, Theo McIver
Himmelstein, Alexander Richard
Hiner, Ian Matthew
Horii, Jessica Nicole
Hough, Zoe Maureen
Huntley, Blair Louise
Imamura, Natalie Catherine
Jorgenson, Benjamin Lee
Kaker, Jonathan Young
Kalina, Thomas Jacob
Kincinaite, Karolina
Klaas, Kaleigh Anna Michelle
LaFrankie, Wyatt Larz
Laidlaw, Wil Alexander
Lehman, Alexander Ivan
Lewark, Casey Layne
Lilly, Kaylin Kristine
Lopez Villa Gallardo, Maria Aurora
Lorch, Justine Clair
Marquez, Benjamin James Jose
Martinez-Lopez, Suleyma
Mason, Alexander Aaron
McCann, Caden Patrick Larum
McCluskie, Cait Irene
McComb, Joseph Manning
McDonnell, Megan Jo
McLachlan, Christina Ann
Mendoza, Alan
Miller, Rylan Earl
Minard, Ethan Michael
Montgomery, Ryan Hunter
Moroco, Ethan Remington
Myers, Rhiannon Lee
O'Brien, Bridget Claire
O'Malley, Madeline KiraYin
Pankevicius, Gytis
Pappas, Emily Corinne
Pennell, Claire Louise
Pothier, Allyson Samantha
Radek, Bailey Anne
Ramos Seguel, Vicente Esteban
Ramsay, Logan Robert
Ramsay, McKenna Frances
Richard, George Tiger
Rose, Megan Elizabeth
Rosko, Becca Jane Dufresne
Roy, Olivia Nicole
Ruiz, Briana
Sandberg, Marcus Gerhard
Santos Cervantes, Victoria Rubi
Schlenz, Jeanette Paige
Scott-Williams, Elle
Sullivan, Kaitlyn Elizabeth
Tyrrell, Kaycee Nicole
van der Hoeven, Alexandra Corrine
Wallace, Emily Ann
Webber, Marley Caitlyn
Wilcox, Lauren Marie
Zangari, Alexandria Lynn
---
Support Local Journalism
Support Local Journalism
As a Summit Daily News reader, you make our work possible.
Now more than ever, your financial support is critical to help us keep our communities informed about the evolving coronavirus pandemic and the impact it is having on our residents and businesses. Every contribution, no matter the size, will make a difference.
Your donation will be used exclusively to support quality, local journalism.
---
Start a dialogue, stay on topic and be civil.
If you don't follow the rules, your comment may be deleted.
User Legend:

Moderator

Trusted User
---