Summit Right Brain: Local musician Jeff Kingery plays all the parts in his fifth album
MORE INFORMATION
To learn more about Jeff Kingery or listen to his music, go to jeffkingery.com. To see him in action, check out Breck's Got Talent on Jan. 13.
ARE YOU CREATIVE?
Are you an artist, musician, chef, fire dancer, etc. and would like to be featured in Right Brain? Email A&E editor Heather Jarvis at hjarvis@summitdaily.com.
Jeff Kingery is a local musician who can play most anything — guitar, piano, bass, violin, cello — and recently recorded his own CD, mixing these talents by layering different instrumental parts and vocals over each other. The recording for the album took place in Breckenridge and Frisco, and he released "LifeSpan," on Oct. 9, his fifth CD. The musician has lived in Summit since July 1, 2014, and works as a mortgage consultant in Breckenridge.
"I've got my daytime, decent grown-up job," he said, "and then I've been doing music since I was 6. When I was younger I thought that was all I was going to do, so I was really forced into an adult job. I still call it that."
As Kingery plays all the instruments on his CD himself, he doesn't have a band he plays with, but can sometimes be spotted at open mic nights. Kingery will be playing one of his songs at the Breck's Got Talent show on Wednesday, Jan. 13, at the start of Ullr Fest.
---
---
Summit Daily: Why did you decide to move to Summit?
Jeff Kingery: I got a job transfer, so I came up for here for that. I've always wanted to come up here, I used to visit all the time. I kind of had this CD on my mind, which was very piano- and acoustic-oriented, and I just figured if I came up here I would be able to knock through it a lot quicker. So work is my main reason, but that's not really fun to say as a musician, but then when I got up here and got settled, I started knocking out on this CD. It takes me a long time to do it — I'm not one of those that can knock it out in a couple weeks, it took me really working hard on it for about a year.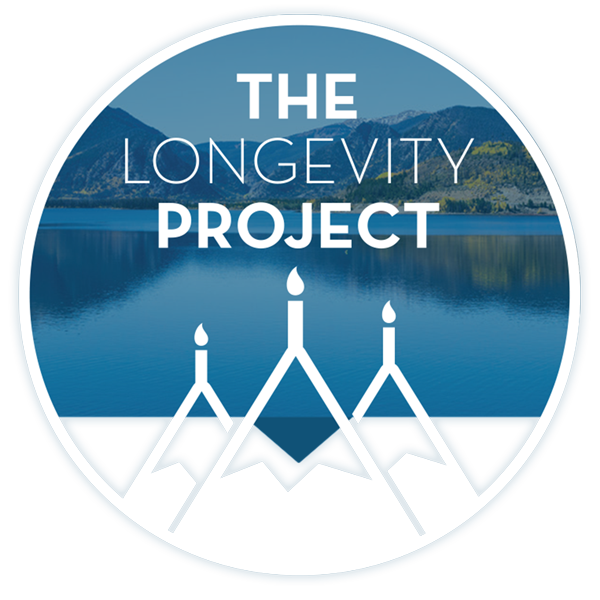 Participate in The Longevity Project
The Longevity Project is an annual campaign to help educate readers about what it takes to live a long, fulfilling life in our valley. This year Kevin shares his story of hope and celebration of life with his presentation Cracked, Not Broken as we explore the critical and relevant topic of mental health.
---
---
SDN: So you produced your CD pretty much just yourself?
JK: I did. I had a drummer on there from Denver who I worked with when I was younger. I've got this friend who is a ringer guitar player, he came in second place in the country in the Guitar Center blues challenge. So he did solos, and the drummer, but I did everything else, all the backing parts. I produced it and EQed it and mixed and mastered it and everything.
SDN: How can people check out your CD?
JK: I have a website set up, http://www.jeffkingery.com. It's on iTunes, Amazon, Spotify. I think it's on everything but Pandora but I'm going to put it on Pandora here shortly.
SDN: You said you've been a musician since you were 6, how did you first get into it?
JK: My first memory of it is sitting on the floor watching my mom play the piano. The way I explain it is because I felt like because my mom could play the piano that I could. It was some sort of transference. I just kind of at that age assumed I could do it because I hadn't been taught that I couldn't. So I would sit down and I would sound out songs. I played the piano until 10, and then I thought that wasn't cool, so then I played the guitar, and then by high school I was playing piano again and the guitar and starting singing in a band. We made three CDs with a band out of high school. It was '80s rock. People that I was musicians with always knew that I was better at piano than anything else. It's just that when you are 22 it's hard to lug a piano around. And that wasn't the style of music. So when I got older everyone was really encouraging me to do this one, which is piano based and acoustic guitar and big vocals. … I haven't always done (music), I really stopped for awhile, got a corporate job for 10 years and didn't do a thing with it.
SDN: What gave you the push to get back into music again?
JK: I did a CD in 2009, the big break I took was from '98 to '09 — 10, 11 years. 2009 I still had some of these old rock songs, left and I did a project called ClobberJaw, which was more heavy rock stuff. It was still remaining from my youth. The moment I got that done, I thought, that's not me anymore, I'm older. So I thought I should do piano, acoustic guitar, no heavy guitar in there. So I started kicking this around. I've always had this CD on my mind. … I took a few years off, came up here I started putting them all together arranging them. When I came up here I didn't know anybody so on weekends I had nothing to do but sit there and write music.
SDN: What would you say inspires you?
JK: That is the impossible question. The majority of what people tell me has no inspiration to me at all. I don't mean that in a negative way. It's just that people hear things and I'm like, nope. Piano Billy Joe, Paul McCartney, Beatles — I think song writing is what I really started focusing on on this. Whether it be the length of the songs, the key of the songs, what I'm talking about in the songs. I just took a much harder look at what good song writers did and tried to emulate it. Versus on the earlier rock CDs you kind of go more for intensity or shock value, or different things that have an immediate visceral reaction, where this is more of an album, where all 15 songs go together. I really want people to listen to the whole thing in one 44 minute shot versus single songs.
SDN: What advice would you give to other aspiring musicians?
JK: I would say everybody has their own path, whether that be a strong live performance or song writing. My personal journey has taken me to song writing and production and making this CD. But I've sacrificed live performances and that immediate band thing because I've taken this path. So I would never say to another group, whatever path you are working for, so many bands make it because they have a such a strong live performance. Mine was digging into the production aspect of making one and making it sound studio quality. I think they both have their benefits. It's just two sides to being a musician, the in-studio song writing and then the production and then that live audience participation. All that goes hand in hand but I've kind of taken this route now but they are both equally important.
---
Support Local Journalism
Support Local Journalism
As a Summit Daily News reader, you make our work possible.
Now more than ever, your financial support is critical to help us keep our communities informed about the evolving coronavirus pandemic and the impact it is having on our residents and businesses. Every contribution, no matter the size, will make a difference.
Your donation will be used exclusively to support quality, local journalism.
---
Start a dialogue, stay on topic and be civil.
If you don't follow the rules, your comment may be deleted.
User Legend:

Moderator

Trusted User
---