Summit Schools scores well in new English, math test release
Once again, the Summit School District is ahead of the pack.
The latest evidence came this past Friday, Dec. 11, with the release of district and individual school results from last spring's testing as part of the state's new standardized assessments. This dispatch pertained specifically to English-language arts and math scores following the initial release of state-level averages on Nov. 12. The state also released science and social studies CMAS exam results in July.
Across the board, the Summit School District met or exceeded the state, as well as fellow Partnership for Assessment of Readiness for College and Careers (PARCC) states — a consortium of 11 states that includes Colorado, plus Washington, D.C. — in 15 of 19 test categories. So, for example, for both ninth- and 10th-graders in Summit, 55-percent of each class were found to be proficient in English-language arts, versus 38 and 37 percent in other comparable Colorado schools, respectively. Another highlight for the district was students at Summit Middle School hitting 85-percent proficiency in Algebra I, and 98 percent in geometry.
---
---
"While the numbers themselves have changed, I think this validates that we are still a district that performs at that higher level," said Julie McCluskie, the district's director of communications. "We score above the state in most content areas most of the time. It's not to say we don't have areas where we need to focus, but it is, I think, a recognition of how strong our instructional program is."
Of those other four test averages where Summit missed the mark, two of them — third- and seventh-grade math — the district was unsuccessful in matching the rest of Colorado by a single percentage point: 36 against 37 percent, and 27 to 28 percent. That leaves just two assessments, eighth-grade math and high school-level integrated mathematics I, as the lone outliers.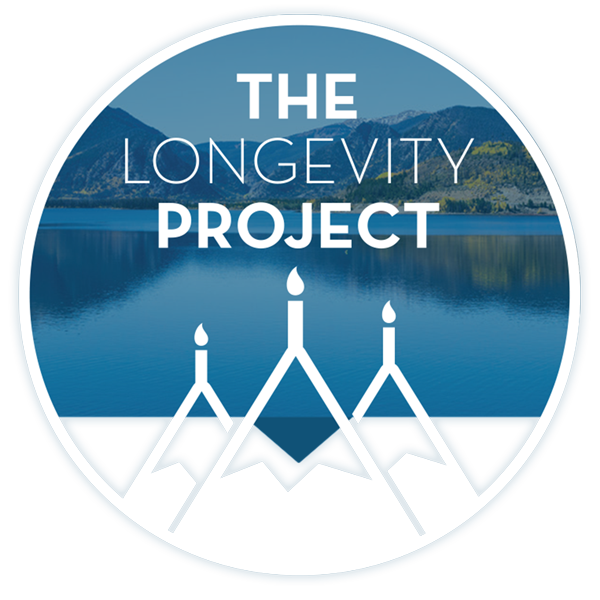 Participate in The Longevity Project
The Longevity Project is an annual campaign to help educate readers about what it takes to live a long, fulfilling life in our valley. This year Kevin shares his story of hope and celebration of life with his presentation Cracked, Not Broken as we explore the critical and relevant topic of mental health.
---
---
Summit's percentage of eighth-graders meeting or exceeding expectations was just 10 percent, compared to 19 within Colorado, and 27 among other PARCC schools. In integrated math I, there were just 52 test-takers (i.e. a very small sample size), in addition to many of those enrolled in the course that precedes algebra I for students performing at below grade level already at a remedial capability.
Although most of the news from the district release of scores was relatively good for the Summit School District, it all must come with a grain of salt. Students within the district were better than the 50-percent proficient in just nine of the 19 exams. That leaves quite a bit of room for improvement, though Summit Superintendent Heidi Pace noted these exams are entirely different from anything Colorado students have ever seen prior.
"It's apples to oranges compared to anything they've ever taken before," she said. "Obviously, we want to be as high as we possibly can with kids, and any initial testing session, particularly when we know it's more rigorous and a different platform … we take it just as this is our baseline data. Then from there, we will look to set the targets for where we want kids to achieve."
The Colorado Department of Education's Elliott Asp, interim commissioner of education, agreed in a news release.
"Colorado made a huge shift in 2010 toward higher standards designed to ensure students are truly ready for college or the workforce when they graduate from high school," he said. "As parents get their first look at how their student and school performed on last spring's tests, they need to remember that the bar has been raised; and, although scores may look different, I'm confident they will rise as teachers and students gain more experience with the standards and the new tests."
The state implemented the Colorado Measures of Academic Success (CMAS) tests in conjunction with PARCC this past spring, the first time the new format was put in place. These exams replaced the Transitional Colorado Assessment Program (TCAP), succeeding the Colorado Student Assessment Program (CSAP), which began as early as 1997 before the TCAP took over for the 2011-12 school year.
Aside from CMAS adhering to the newer guidelines known as the Colorado Academic Standards, whereas its predecessors did not, the CMAS is a computer-based exam and pushes the evolution of education and test taking. It emphasizes problem-solving, critical-thinking and applied mathematics. In other words, this isn't your father's exam — no more multiple choice or fill in the blanks.
"We're now asking them to reason," explained Bethany Massey, the district's director of assessment and technology. "You're not given just an equation that says solve this equation. You're given a scenario, you have to take that scenario, develop the equation, then solve the equation."
Still, Summit School District performed better than most, and these favorable results are only part of a growing catalog of recent successes.
The earlier release of the district's CMAS results in science and social studies, while below 50-percent proficiency, exceeded most of the state's averages grade-by-grade, too.
It was prior to that first release of CMAS scores that the Summit School District was named to the list of districts "Accredited with Distinction" based on the 2013-14 school year — one of only 24 to receive the honor. To meet this criteria, the highest possible rating from the Colorado Department of Education, a district must earn 80 percent or better of possible points on the District Performance Frameworks.
Summit secured 81.5 of 100 points (or 81.5 percent) overall, ranking it No. 16 out of Colorado's 178 school districts, which encompass 1,836 public schools. That was a notable improvement from the academic calendar before it, when Summit scored 73.7 and 89th in the rankings, though still good for a competent status of "Accredited."
"Here, we've used the data to improve the system," said Pace on past results. "We truly have. Part of the improvement is obviously many, many things but is analysis of that data and really understanding it at the 'kid-level' — where their deficits are and where their strengths are, and how to build from there."
Because of the transition to the CMAS with 2014-15 as its first year, the legislature created a one-year pause in the accountability system to provide educators and students more time to gain experience with the new standards. In turn, current district accreditation ratings — Summit's "Accredited with Distinction" holds for an additional year before having to be demonstrated again while the accountability system is rewritten, with a new accreditation process and school plan types for underperforming schools resuming for the 2016-17 school year, based on 2015-16 CMAS scores.
And yet, the Summit School District bested the rest in another area on the latest CMAS scores as well: participation. While some districts dealt with painfully low involvement numbers — 10th- and 11th-graders could opt out of their grade-level exams, and, for instance, only a little more than 48 percent of the state's 11th-graders took the English language arts exam — Summit boasted the high-90s or better for almost every test, at every grade or subject equivalent.
"We have great families," said Pace. "They get the value of what we're doing and why we're doing it. We actually use our data. We don't just take it and shelve it. We use it as part of the body of evidence of how every child is doing.
"If we're going to test our kids, we really want to see where they fall," she continued. "And the more that participate the more valid the results."
For this year, the testing process will actually be scaled back a bit. Total testing time has been reduced by 90 minutes, which entails a reduction of 60 minutes in math and 30 minutes in English. All testing has also been eliminated for 12th-graders. Tenth- and 11th-graders will no longer have to sit for PARCC exams, with one exception, that being 11th-graders still taking a CMAS science assessment. Instead, 10th-graders will focus on a college preparatory exam, most likely developed by either ACT or SAT, and 11th-graders will take a college entrance exam, the ACT.
The CMAS testing period has been shored up, too, reduced from two intervals to one three-week window. Some exceptions apply to provide for those schools with computer limitations, but otherwise exams will be given this school year, April 11-29, 2016. And the Summit School District continues to underscore the importance of what they provide.
"These assessments are certainly valuable from the accountability perspective, helping us understand where we are doing a good job, and where we need to improve," said Julie McCluskie, the district's communications director. "More importantly, these results let us know where students are at, and which students need support, and how are we going to get them to the next level.
"It's not just about giving a grade to a school," she added, "it's about helping kids achieve."
---
Support Local Journalism
Support Local Journalism
As a Summit Daily News reader, you make our work possible.
Now more than ever, your financial support is critical to help us keep our communities informed about the evolving coronavirus pandemic and the impact it is having on our residents and businesses. Every contribution, no matter the size, will make a difference.
Your donation will be used exclusively to support quality, local journalism.
---
Start a dialogue, stay on topic and be civil.
If you don't follow the rules, your comment may be deleted.
User Legend:

Moderator

Trusted User
---