Vail Valley health: Protect your skin from UV rays, wind and dry weather
Jennifer Geisman
Special to the Daily

Discounted treatments
In the months of September and October, Mountain Dermatology Specialists will offer the Vail Valley 20 percent off photofacials. Call 970-926-1800.
To transition skin from summer to fall, In Your Face Skin Fitness Studio offers microdermabrasion treatments, which manually exfoliate skin to help free pores of debris, improve texture and tone and combat sun damage. For September, In Your Face Skin Fitness Studio offers customers 15 percent off microdermabrasion treatments. Call 970-688-4433.
It's everyone's dream to have dewy-soft, wrinkle-free skin, but at 9,000 feet, the dry, full-sunshine climate in the High Country can sometimes incite less-than-supple skin conditions. Living in a mountain region means that your skin needs a little extra tender, loving care, not only during the winter months, but also during the more than 300 days per year we reside under Rocky Mountain blue skies.
Sun exposure
Frisco's alpine weather brings non-humid summers, which lead into crisp autumns and bluebird powder days, but it is also the culprit in causing wind-burned, dehydrated, chapped skin and, of course, increased sun exposure. Because there is less of the earth's atmosphere to block the sunlight at higher elevation, the UV index is higher compared to sea level. The exposure to a higher UV index increases risk for sunburns, which then increases risk for skin cancer. According to the National Weather Service, at higher altitudes, more UV rays can reach the earth's surface because the atmosphere tends to be cleaner and thinner than at lower elevations.
---
---
The High Country attracts foot traffic and residents who enjoy a robust lifestyle filled with many hours spent in the great outdoors. Sometimes women's bodies look younger than their age, but the signs of alpine wear and tear show up on their skin.
Dr. Jean Liu Urquhart, board-certified dermatologist and board-certified dermatopathologist at Mountain Dermatology Specialists in Edwards, said Colorado women can safeguard skin and enjoy an outdoor lifestyle with proper protection.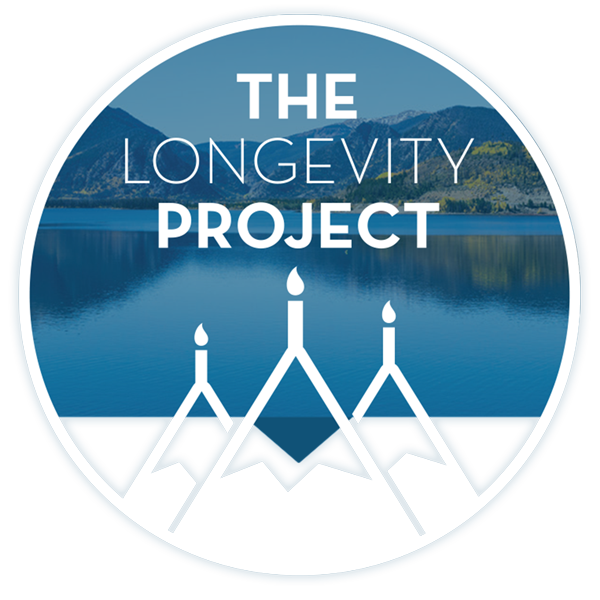 Participate in The Longevity Project
The Longevity Project is an annual campaign to help educate readers about what it takes to live a long, fulfilling life in our valley. This year Kevin shares his story of hope and celebration of life with his presentation Cracked, Not Broken as we explore the critical and relevant topic of mental health.
---
---
"Sun protection is important for maintaining healthy skin for the outdoor enthusiast," Urquhart said. "UV light breaks down collagen and elastic fibers in the skin and can cause premature aging of the skin in the form of wrinkles and coarse skin. UV light can also induce hyperpigmentation, which ages the skin. By practicing sun protection — avoiding midday sun exposure, wearing protective clothing and using sunscreen — people can prevent premature aging."
In the mountains, Urquhart emphasizes that practicing smart sun protection should be conducted all year long, not just during the traditional summer months. What about the debate that sunscreen causes skin cancer?
"Sunscreen does not cause skin cancer," Urquhart said. "There is no evidence to support this claim. It is important to use sunscreen to prevent skin cancer. UV light is the cause of skin cancer."
Urquhart's favorite sunscreen brands are Elta MD and SkinCeuticals, both of which have sunscreens that have physical blockers to protect the skin from a broad spectrum of UV light.
"Elta MD and SkinCeuticals incorporate a micronized version of zinc oxide, which makes for a more transparent and elegant application," she said. "These brands also offer tinted versions of their sunscreens for people who like to have some coverage with their sunscreen. My favorite over-the-counter brand is Neutrogena."
Skincare routine
The foundation for healthy skin is incorporating a skincare regimen that caters to the High Country climate. Urquhart suggests using products that contain retinoids to help decrease risk for precancerous cell growth on the skin, reduce wrinkles and lighten sunspots. The use of serums with antioxidants such as vitamin C can also reduce the risk for pre-cancers and improve the quality and appearance of the skin by brightening the skin.
Michelle Connolly, owner of In Your Face Skin Fitness Studio and Dogma Athletica in Edwards and a licensed esthetician who specializes in custom, corrective facials, stressed the importance of using products that help with antioxidant levels and create an environment conducive to re-synthesis of collagen in the skin.
"We live in a climate that is hard on our skin, and most of us are outside all year round, which can create havoc if you don't take the proper steps to protect your skin," Connolly said.
One of her go-to skincare products is SkinCeuticals Vitamin CE Ferulic, which delivers advanced environmental protection against photoaging by neutralizing free radicals that can accelerate the appearance of aging.
"This serum, once absorbed, can't be washed or rubbed off and will remain effective for a minimum of 72 hours, making it an excellent step in your skincare routine," she said.
When fall emerges in most parts of the country, it sometimes already feels like winter here. This translates into drier weather conditions and parched skin.
"Hydration is especially important in the winter months, as dry skin can be prone to rashes, irritation and appear wrinkly," Urquhart said. "Skincare products that have hyaluronic acid can be helpful in combating dry, winter skin, as well as regular use of moisturizing creams."
Connolly believes in hydrating the skin at the cellular level and moisturizing with topicals that both penetrate the outer layer of the epidermis and shield it from harsh elements. To hydrate at the cellular level, it is beneficial to drink liquids throughout the day.
"We lose a lot of water due to increased respiration at our elevation," Connolly said. "Adding a pinch of good-quality sea salt to a glass of water first thing in the morning and about an hour before dinner helps our bodies hydrate intra-cellularly. The natural electrolytes in the sea salt benefit your skin and other tissues."
In addition, Connolly said a diet abundant in colorful vegetables, berries such a blueberries and healthy omegas found in avocados works to replenish and maintain skin's moisture levels from the inside out. For a hydrating topical, Connolly likes Drop of Essence Hydration Drops, a silky, soothing, light serum that quickly penetrates the stratum corneum, providing valuable hydration and tissue support to slow down aging skin.
Both Urquhart and Connolly offer skincare treatments that will help maintain healthy, younger-looking skin and jump-start your proactive skincare routine. At Mountain Dermatology Specialists, facialists Jena Holt and Karen Dammen are trained to evaluate healthy and problematic skin and customize treatments.
"Fall is a popular time for photofacial light treatments, which diminish brown sun spots and redness," Urquhart said.
---
Support Local Journalism
Support Local Journalism
As a Summit Daily News reader, you make our work possible.
Now more than ever, your financial support is critical to help us keep our communities informed about the evolving coronavirus pandemic and the impact it is having on our residents and businesses. Every contribution, no matter the size, will make a difference.
Your donation will be used exclusively to support quality, local journalism.
---
Start a dialogue, stay on topic and be civil.
If you don't follow the rules, your comment may be deleted.
User Legend:

Moderator

Trusted User
---