Wounded warriors and their families have adventures in Breckenridge
Wounded Warriors Family Adventures
Wounded Warriors Family Adventures is nonprofit organization based in Breckenridge. Started in 2008 by Bob and Bonnie Miller, the organization brings wounded military veterans and their spouses and children to Summit County for a week of family bonding. Each year, a committee formed by the organization chooses 10 to 12 families to participate in the program. This year, 10 new families and one returning family were invited. Read more about how the Wounded Warriors families spent their time in Summit County on page A22.
In the back room of the Fuqua Livery Stable, Tabitha Bailey used tweezers to hold a piece of torch-fired precious metal clay under a stream of running water. The clay hissed and steamed as her father, Antonio, reached out for it.
"It's still hot," Tabitha warned, holding the clay under the water a bit longer before finally handing it off. With a stiff wire brush, she showed her father how to scrape away the bits of dried clay to reveal the shiny silver beneath. Antonio tried his hand at it, exclaiming as the sharp bristles scratched across his fingers.
"You get used to it," Tabitha said, teasing Antonio a bit more. Remnants of clay floated down the drain as the two worked side by side, scrubbing the pieces they had created alongside other military veterans and their families during a metal clay workshop, part of the Wounded Warriors Family Adventures Ski Week in Breckenridge.
---
---
The Bailey family had the choice to go tubing, skiing or splashing in the pool with other veterans and their families that day, but Antonio said he wanted to participate in the metal clay workshop so he could make a gift for his wife, Tanya.
"I enjoy arts and crafts. I'm not good at it, but …" he trailed off with a laugh. "I tried making her a cross, but the cross didn't come out too good; it broke on me, so I made this for her — I guess you'd call it a chili pepper — and I made a little heart."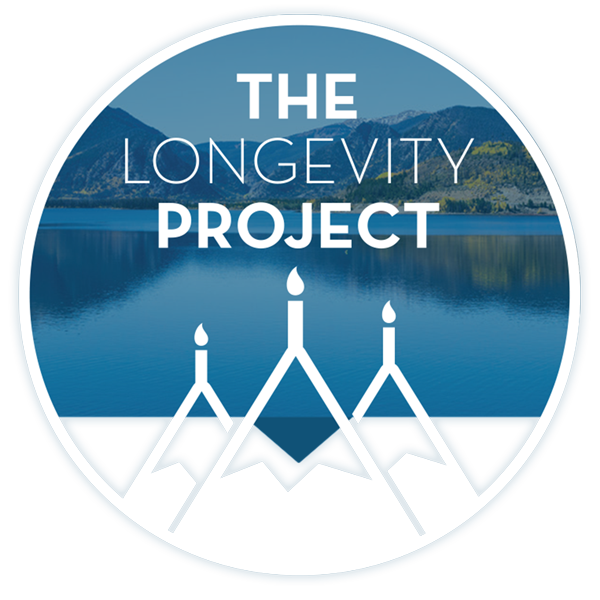 Participate in The Longevity Project
The Longevity Project is an annual campaign to help educate readers about what it takes to live a long, fulfilling life in our valley. This year Kevin shares his story of hope and celebration of life with his presentation Cracked, Not Broken as we explore the critical and relevant topic of mental health.
---
---
Making breakthroughs
Antonio held up a long, thin piece of shimmering silver that, indeed, resembled a chili pepper, with the couple's initials standing out in relief on one side. Antonio said he and Tanya were in the same Army unit stationed in the Middle East and became close friends while they were each going through the process of divorce.
"We both had spouses who were not doing what they were supposed to do," Tanya said simply, "which is how we got to know each other. We started talking, and then he chased me."
Tanya was injured in 2008 and spent close to a year in the Warrior Care and Transition Program at Fort Belvoir near Washington, D.C. Antonio, who had also been injured in combat, ascended the ranks from friend to boyfriend, regularly picking up Tanya's son in North Carolina and his own children in Williamsburg, Virginia, before continuing to Fort Belvoir to visit Tanya, who was homebound in her unit.
"He told me that if I tried to run away, he would take my tennis shoes," she said with a laugh. "And then he took them right out of my closet. So now the joke is I can't run away or he will take my shoes."
The couple is now married and lives in Newport News, Virginia, with their blended family of five children, four of whom were along on the trip to Breckenridge. Both Tanya and Antonio have post-traumatic stress disorder, as well as physical disabilities, and Antonio said being a part of Wounded Warrior events like the one in Breck has helped him socialize and better deal with his internal demons.
"And it has brought our family closer together," he said. "They have learned how to deal with our PTSD, why we do the things we do, why we react the way we do.
"It helps soldiers bond with other soldiers — they find that camaraderie again that they're missing. And it also helps them bond with their families and face and fight their demons, too. It helps them get in touch with reality."
Back on the snow
David Sapp dabbed a mixture of clay and water called slip into the tiny cracks of a clay angel, repairing sections of a pendant created by his daughter Celine that had crumbled slightly. His other daughter, Yelena, watched over his shoulder.
"I was shot in the head, across the forehead," the retired Army infantry first sergeant said. "It didn't penetrate my head, but my helmet saved my life. It scarred the retina in my left eye, so I'm legally blind in my left eye. I was shot in the shoulder, in the upper right shoulder in my humerus, and it shattered the bone, including the humeral head, so I'm missing about a third of the bone in my shoulder."
A third shot on that day in Iraq, Sept. 27, 2006, shattered the femur in his right leg, and a pin was placed from his hip down to his right knee. The injuries made him a bit apprehensive the day before the workshop, when he strapped on a snowboard and headed up the mountain.
"The last time I snowboarded was '04," he said. "I thought I would never snowboard again due to my injuries, and I went up to Imperial yesterday and snowboarded down, and I thought it was really cool that I was able to do that, when I never thought I would snowboard again.
"I'm blind in my left eye, so I had to wear a blind skier vest, and I got a lot of crazy looks — why is there a blind snowboarder up here at the top of Imperial? I went down, did pretty much the whole thing without falling. I had good control of the board, and I think I snowboard better now than I did before."
David's shoulder can't absorb any kind of impact, any hitting or bumping, without excruciating pain, so he had a prosthesis company create a support system that wraps around his shoulder and buckles to his jacket, immobilizing his arm and protecting it in case of a fall.
"My biggest fear about snowboarding was my shoulder," he said. "I don't have stability in my arm to hold it in place, so if I'm snowboarding and it's flying around, it could potentially cause an extreme amount of pain if it were to twist, turn or flip or anything."
At a glance, David's wounds are invisible, hidden beneath his clothing and his firm handshake, but the injuries are at the core of his message to those who might not be aware of the sacrifices our military men and women make to protect our country.
"Never judge people because you don't know what happened in their life," he said. "If you judge somebody and you didn't realize who you're judging, that person is part of what's out there to defend your freedom… . I don't think you should ever judge anybody because you don't know."
---
Support Local Journalism
Support Local Journalism
As a Summit Daily News reader, you make our work possible.
Now more than ever, your financial support is critical to help us keep our communities informed about the evolving coronavirus pandemic and the impact it is having on our residents and businesses. Every contribution, no matter the size, will make a difference.
Your donation will be used exclusively to support quality, local journalism.
---
Start a dialogue, stay on topic and be civil.
If you don't follow the rules, your comment may be deleted.
User Legend:

Moderator

Trusted User
---