Ask Eartha: A natural way to disarm body odor (column)
Eartha Steward
Special to the Daily

Dear Eartha,
What is the deal with all the different "natural" types of deodorant? — Sherry, Frisco
That is an excellent question Sherry and I took off with great gusto to find the answer. I purchased different types of deodorant and then started wondering why they were advertised as "aluminum free" or "natural" and what that really meant. Along the way I found out a lot of interesting other things as well.
---
---
According to the New York Times, ancient Egyptians "invented the art of scented bathing" and applied perfumes to their pits. That's right; humans have been disguising our body odor for a very long time. The first trademarked deodorant was in 1888, it was called "Mum" meaning "to keep silent" as in the popular phrase "Mum's the word" and was originally sold as a cream in a jar to be applied with the fingertips. The first antiperspirant showed up in 1903 called "Everdry."
So what is the difference between deodorant and antiperspirant? Deodorant fight odors by killing the bacteria that grows in arm pits with alcohol. Antiperspirant does the same and then also stops up sweat glands temporarily with an aluminum compound. Over the years there have been several nasty rumors that the aluminum in antiperspirant has negative health effects ranging from breast cancer to Alzheimer's to kidney disease. However there is no conclusive evidence that links antiperspirants to these diseases so you can breathe a sigh of relief.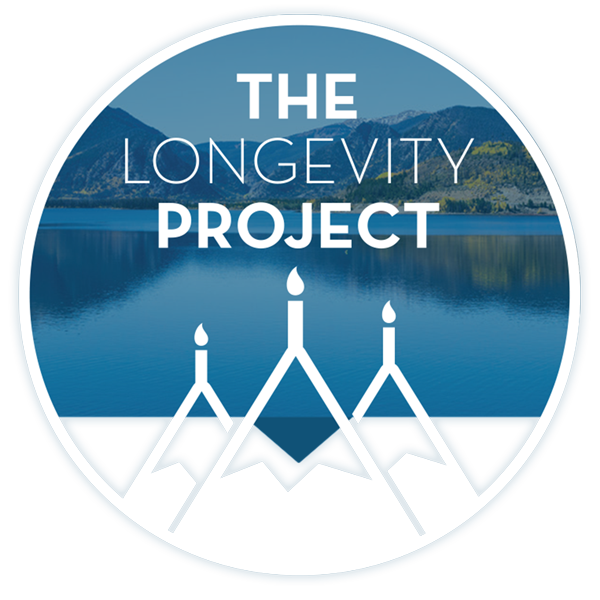 Participate in The Longevity Project
The Longevity Project is an annual campaign to help educate readers about what it takes to live a long, fulfilling life in our valley. This year Kevin shares his story of hope and celebration of life with his presentation Cracked, Not Broken as we explore the critical and relevant topic of mental health.
---
---
And, if you are worried about antiperspirants keeping you from sweating out toxins, relax. Ninety five percent of toxins are removed by the liver and kidney, not your sweat glands. There are 2-5 million sweat glands on the body and of those, only a small percentage are in the armpit. In fact, the armpit produces only about 1 percent of sweat but we are more aware of it because it doesn't evaporate very easily from that location. Overall, sweat is almost completely water and our bodies sweat to control temperature.
So you don't have to throw out your "conventional" deodorants or antiperspirants but if you are looking for a more natural deodorant there are many choices. The best ones are made of essential oils and other natural ingredients. They should not have chemicals like tricloscan or propylene glycol. The only natural options available for antiperspirant are in the form of moisture-absorption, unfortunately only chemicals will prevent the armpits from excreting sweat.
You can make your own deodorant. Here is one recipe: ¼ cup cornstarch, ¼ cup baking soda, 4-5 tablespoons coconut oil, and 8-10 drops of any essential oil(s). Combine the powders in a small saucepan on the stove over low heat. Gradually add in the coconut oil one tablespoon at a time gently stirring until you get a dough-like consistency. Remove from the heat, add in the essential oil(s) and stir to mix. Spoon into a small container to cool and use at will!
I didn't try making my own but I did try four different commercial deodorants: A mineral salt, an "aluminum free" stick, a natural spray and a fragrance free stick. They all did the job of keeping my armpits from smelling but despite saying otherwise, I needed to reapply throughout the day. The salt crystal is most effective when being applied to clean skin (i.e. after bathing) making it harder to reapply. It also has to be moistened first which left my skin wet and hence was not my favorite. In the final analysis I preferred the sticks to the other options as they went on easily and didn't take time to dry, but it is personal preference.
Science tells us that women have more sweat glands than men but that men produce more sweat. Science also tells us that some people don't need to use any armpit products — they literally don't smell. Try going without using deodorant for a week, or a quicker test to see if you are one of these people is to check your ear wax. Gross right? Science doesn't say why, but there is a connection between white flaky ear wax and low body smell. On the other hand, if you have dark, sticky ear wax, load up on deodorant and antiperspirant! And be sure to change it up every six months or so. Apparently our bodies can adapt to antiperspirants and find a way to unplug the glands or produce more sweat.
In the end, "natural" deodorants work well and are made from more earth-friendly products which is better for us and the environment.
Ask Eartha Steward is written by the staff at the High Country Conservation Center, a nonprofit organization dedicated to waste reduction and resource conservation. Submit questions to Eartha at eartha@highcountryconservation.org.
---
Support Local Journalism
Support Local Journalism
As a Summit Daily News reader, you make our work possible.
Now more than ever, your financial support is critical to help us keep our communities informed about the evolving coronavirus pandemic and the impact it is having on our residents and businesses. Every contribution, no matter the size, will make a difference.
Your donation will be used exclusively to support quality, local journalism.
---
Start a dialogue, stay on topic and be civil.
If you don't follow the rules, your comment may be deleted.
User Legend:

Moderator

Trusted User
---