Biff America: Debating Jed Clampert (Column)
Jeffrey Bergeron
Biff America

I have some strong political and social opinions. If I were to place them on this page many of you would very likely say, "Boy that guy is a wicked smart fella." (Because, of course, all who agree with me will have Boston accents). But it is equally likely just as many of you might utter, "Eee-doggies, brains being lard that 'Idjit' couldn't grease a pan." (By the same token anyone who does not agree with me must be a Jed Clampert impersonator).
It seldom pays to write about God or politics because if you are contradicting what readers believe they will simply stop reading and think you're an idiot. But if we were to sit across the table from each other and have a give-and-take conversation — both of us offering salient points and pervasive reasonings — while listening to arguments and urgings from the other side, two things would occur: We would walk away with a new found respect and fondness; and, more importantly, neither of us would change our opinions.
Truth is, in today's times, few of us ever change our minds. The reason being is that our initial leanings are constantly reaffirmed by propaganda spoon fed to us — mostly online. I often wonder how the homepages of my web browser or Facebook looks compared to those on the opposite side of the political spectrum. I'm guessing they see stories and memes which back their previously clicked on opinions just as I do.
---
---
As an example: I recently was online shopping for some throwing knives for my Mate for Christmas. I went to a few different sites (Smoky Mountain Knife works is a good one) and perused the selections of throwing knifes. Eventually I found a perfect set, three well balanced daggers with a cord handle and a dropped-point tip. But even though price, quality and design were good I finally decided against the purchase because in truth my mate cares nothing for knives and has no interest in throwing them. I must have confused her with myself … I love knives.
So anyway, for several days after having searched, discovered and decided against buying my little love Ninja a throwing-knife set every time I logged into my various homepages there were ads for numerous styles and makes of knives. It was if the web knew what I was interested in and hoped to give me a nudge.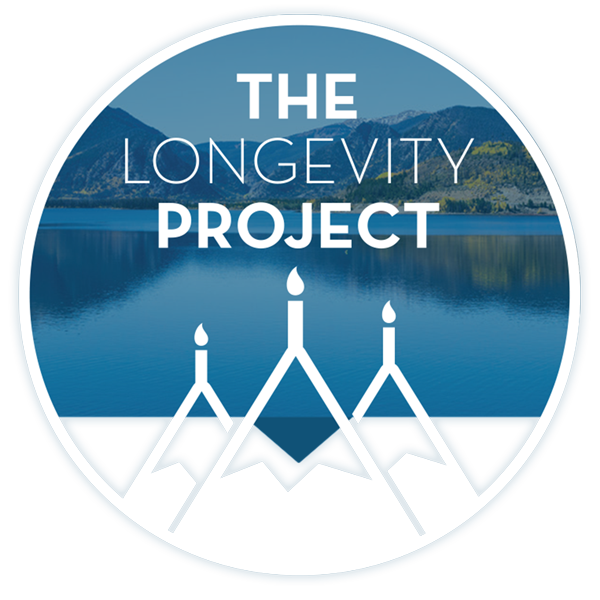 Participate in The Longevity Project
The Longevity Project is an annual campaign to help educate readers about what it takes to live a long, fulfilling life in our valley. This year Kevin shares his story of hope and celebration of life with his presentation Cracked, Not Broken as we explore the critical and relevant topic of mental health.
---
---
By the same token when I log on the first several news stories I see will often be in support of my particular politics. Obviously it is because along the line I've clicked on stories which lean a certain way so that is what comes up first. If for some reason this does not happen I have found myself scrolling down past stories that suggested I was 'Some kind of 'idjit' until I got to one that made me feel 'wicked smart'. So I'm not getting informed I'm getting affirmed.
Lest any of you think that by admitting this reality, that I am more than likely getting lopsided information, makes me any less adamant that my politics and policies are spot on — it does not. That is not how I roll.
So all that said, I still believe that my side is the correct side but I have to also acknowledge that it is possible or even likely that we are not as totally, positively, absolutely, double-pinky, lie-you-die as correct as I might have thought.
There is much grey mixed in with the black and white of opinions but there are some (at least in my mind) some inflexible truths. If you are mean, insulting, degrading, disrespectful, to those with whom you disagree you are wrong. If you spend your energy looking for the negative while disregarding the good you are not only wrong but harming yourself. If you repeat, promote, condone misinformation you are both lazy and doing the nation a disservice.
Certainly, at this place in time there is cause for concern, as well as a reason for reckoning but that is all part of the process of democracy. All of us — left, right and in the middle — should give each other the benefit of the doubt or to quote someone who's having a birthday soon.
"If you love those who love you, what reward have you?" And that guy was one smart fella.
Jeffrey Bergeron, under the alias of Biff America, can be read in several newspapers and magazines. He can be reached at biffbreck@yahoo.com. Biff's new book "Mind, Body, Soul." is available at local shops and bookstores and at BackcountryMagazine.com/Store
---
Support Local Journalism
Support Local Journalism
As a Summit Daily News reader, you make our work possible.
Now more than ever, your financial support is critical to help us keep our communities informed about the evolving coronavirus pandemic and the impact it is having on our residents and businesses. Every contribution, no matter the size, will make a difference.
Your donation will be used exclusively to support quality, local journalism.
---
Start a dialogue, stay on topic and be civil.
If you don't follow the rules, your comment may be deleted.
User Legend:

Moderator

Trusted User
---