Biff America: 'There Is A Season…' (column)
Jeffrey Bergeron
Biff America

The old man looked to be in his 80s. He was wearing old guy clothing, Velcro-laced shoes, loose pants, untucked shirt. Traveling with him was a woman who I assumed was his daughter. She stood before him, straightened his collar, and said, "Don't worry we have your ticket, ID and luggage. A cart is coming so we won't have to walk far. We will board early and the next thing you know we will be in Phoenix." The old guy patted her arm and smiled.
The scene made me both sad and scared.
My thoughts were interrupted by my mate asking, "Are you carrying a knife?" "Of course not," I said, "We are about to get on an airplane."
---
---
"You say that, but you almost got us arrested last summer when TSA found nose hair scissors in your shaving kit." In my own defense, I said, "The security people understood. The scissors had slipped behind the torn lining of my shaving kit; that could happen to anyone. What ticked them off was me trimming my nose hairs before I threw them away. Who knew that nose hair trimming within 200 ft. of a security checkpoint is a federal crime?"
"OK so you have no sharp objects. But do you have anything embarrassing in your check in luggage?"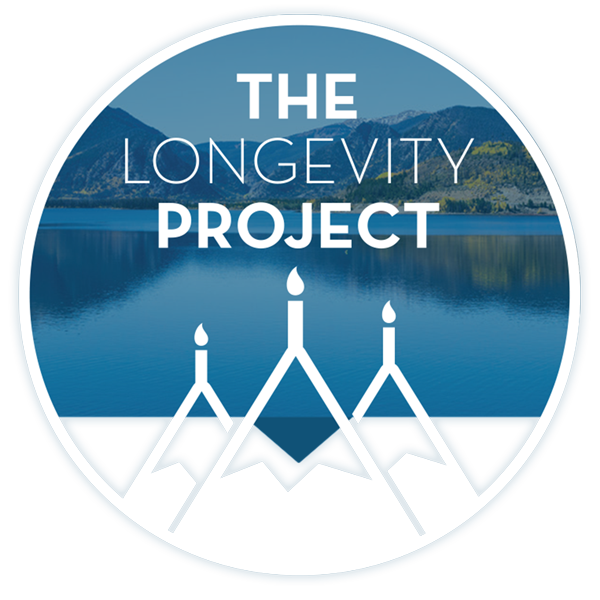 Participate in The Longevity Project
The Longevity Project is an annual campaign to help educate readers about what it takes to live a long, fulfilling life in our valley. This year Kevin shares his story of hope and celebration of life with his presentation Cracked, Not Broken as we explore the critical and relevant topic of mental health.
---
---
I knew what she was referring to so I didn't argue but only said, "No."
A couple of years ago we were flying home to attend an engagement shower for my buddy Patrick. I thought it would be funny to give him and his fiancé a pair of fur covered handcuffs, blind fold and a feather duster (just finished '50 Shades of Grey'). Seems the handcuffs had some metal in them that caught the attention of the security people. When they opened my bag I pointed at my mate and said, "They are hers." The TSA guy gave me a high five.
Once I was finished getting the security 3rd degree I was able to direct my attention to the daughter and Dad.
Will there be a time when my mate will not question me about sharp objects and feather dusters but rather assure me that my only obligation is to survive the trip and she will do all the rest? Death scares me less than aging — of course I say that now.
We made it through security and were sitting at a bar across from the gate when an electric cart drove by. The daughter and (who I assumed) was her husband sat in back with the old guy in front next to the driver. There was a traffic jam of pedestrians causing the cart to stop right in front of us.
Perhaps it was the relief of surviving the treacherous drive from the mountains, parking, check-in and security and looking forward to our trip home and my father-in-law's liquor cabinet but when I saw that old guy sitting in that cart I saw something I had not seen before. I saw contentment and pride.
It might have been holiday melancholy but where I once saw a man near the end of his life and depending on the kindness of others I saw a man who has lived his life, raised a family, done his best and did his job. I saw both pride and satisfaction of a man with nothing left to prove. I saw symmetry.
The various cycles of life (for those born, white, middle class and healthy in America) are fairly similar.
As an infant and young child you live a worry free life of immediate gratification total dependency.
During adolescence and teens you become more aware of yourself and surroundings. With that often comes insecurity and angst. When adulthood arrives you discover that, much to your surprise, with adulthood does not necessarily come emotional contentment.
If you are lucky, along the way you will find love, purpose and security and comfort in who you are. You worry less what others think and hopefully have the wherewithal and inclination to be a better person.
And just when you think you might have it all figured out you become more mindful (and fearful) of the inevitability of time. If you are lucky you have faith in a greater power which brings some comfort. It is ironic that at the time in your life when you are often the most comfortable and content is when you are most often reminded that it is fleeting.
That old man's proud countenance made me hopeful that perhaps memories are indeed a fountain of youth. And that where you are in life can be less important than where you've been, how you've lived, who you've loved and how often you've laughed.
It is possible that this is all wishful thinking and that my memories (all our memories) will not be an elixir of contentment in the twilight years. But that would be as unimaginative as using a feather duster for … dusting……….
Jeffrey Bergeron, under the alias of Biff America, can be read in several newspapers and magazines. He can be reached at biffbreck@yahoo.com. Biff's new book "Mind, Body, Soul. The Backcountry Years" is available at BackcountryMagazine.com/Store
---
Support Local Journalism
Support Local Journalism
As a Summit Daily News reader, you make our work possible.
Now more than ever, your financial support is critical to help us keep our communities informed about the evolving coronavirus pandemic and the impact it is having on our residents and businesses. Every contribution, no matter the size, will make a difference.
Your donation will be used exclusively to support quality, local journalism.
---
Start a dialogue, stay on topic and be civil.
If you don't follow the rules, your comment may be deleted.
User Legend:

Moderator

Trusted User
---