Littwin: Anger's winning the Republican debates (column)
Mike Littwin
Fair and unbalanced

If the Republican debates are an exercise in who can scare Americans the most, GOP Debate VI was the clear winner.
This was the night, just 17 nights before the first votes are cast at the Iowa caucuses, in which it became frighteningly clear that either Donald Trump or Ted Cruz might well win the nomination. (No, I still don't believe Trump can win — my imagination is just not that good — which would leave us with, yes, Cruz, and how do you get scarier than that, unless Dick Nixon makes another comeback?)
Much will be made of the Donald v. Cruz debates on birtherism and New York values — a split decision, by the way, with master debater Cruz blowing the New York piece by allowing Trump to go all 9/11 on him — but if you want to see why Trump and/or Cruz are winning, all you had to do was watch Marco Rubio, the last establishment GOP hope.
---
---
I've been reading about the new, darker Rubio — the one who doesn't sound like the Republican Obama any more. That's because he's trying to sound like the Republican Cruz. And there he was on the stage, hoping to make the case that he can out-anger Cruz, that he can even out-bully Chris Christie.
Rubio sounds angry — really, really angry — because he has figured out that being angry is the only plausible route to victory. The question is whether Republican voters will buy his impression.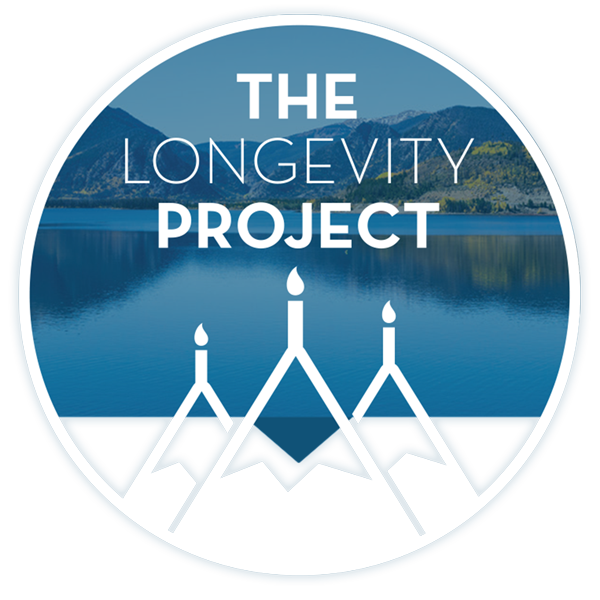 Participate in The Longevity Project
The Longevity Project is an annual campaign to help educate readers about what it takes to live a long, fulfilling life in our valley. This year Kevin shares his story of hope and celebration of life with his presentation Cracked, Not Broken as we explore the critical and relevant topic of mental health.
---
---
It's certainly no act for Cruz. He may have flip-flopped on some issues — which politician hasn't? — and he may be a hypocrite in playing the populist — which politician wouldn't? — but the nastiness is all legit. And his decision to go after Trump and Trump's decision to battle back almost certainly helped both candidates, especially since the moderators basically ceded them the stage for a huge chunk of the debate.
And Christie, who spent much of his night tossing bricks at White House windows, promised to kick Obama's "rear end" out of the White House this fall, which will be tough given that Obama is constitutionally ineligible to run in the 2016 election. Christie also said that if he's nominated, Hillary Clinton wouldn't get within 10 miles of the White House. (In my favorite fact-check of the night, someone noted that Clinton had a house two miles away.) Christie was trying, and I'm sure he can't believe, as his hero Bruce Springsteen almost said, that his tough talk is not tougher than the rest.
And Trump?
I'm thinking that the key moment in the debate came when Trump was asked about Nikki Haley's State of the Union response in which the South Carolina governor said to reject angry voices, meaning Trump's voice and Cruz's for that matter. If you followed her prescription, you'd have had to turn off the TV in the debate's first minute.
But Trump didn't show any anger toward Haley. He said they were friends. He said, in fact, that he was happy to take on "the mantle of anger."
Of course he did. It's the mantle of anger and fear and bigotry and xenophobia and everything that Obama used his State of the Union speech to rail against.
Here's Trump:
"She did say there was anger. I'm very angry because our country is being run horribly and I will gladly accept the mantle of anger. Our military is a disaster. Our health care is horror show. Obamacare, we're going to repeal it and replace it. We have no borders. Our vets are being treated horribly. Illegal immigration is beyond belief. Our country is being run by incompetent people.
"And yes, I am angry. And I won't be angry when we fix it but until we fix it, I'm very, very angry. I say that to Nikki. So when Nikki said that, I wasn't offended. She said the truth. One of your colleagues interviewed me. And said, well, she said you were angry. I said to myself, huh, she's right. I'm not fighting that. I didn't find it offensive at all. I'm angry because our country is a mess."
The theory has been that the smaller the field gets, the less likely it is that Trump flourishes. Well, the main-event debate field was down to seven, and if you discount Jeb! (I hope you'll reconsider) and John Kasich and the continuing Ben Carson embarrassment, you're really down to Four Angry Men, and that's only if you put Christie in the final group. And as the viable field shrinks, Trump's lead grows, and Cruz's runner-up position solidifies.
Trump is not a good debater, but this was his best debate. It wasn't Cruz's best debate — Rubio unloaded on him late in the debate and it's pretty stunning that Cruz didn't see Trump's New York defense coming — but it didn't matter. Both accomplished exactly what they wanted to accomplish.
Trump has again tapped into voter anger, which he says, more believably than anyone, that he shares. Cruz showed his ability, and gleeful willingness, to take on all comers, from all parties. And the truth is, if you trust the polls even a little, both qualities seem more important to Republican voters than, well, winning.
Mike Littwin writes a column for the Colorado Independent.
---
Support Local Journalism
Support Local Journalism
As a Summit Daily News reader, you make our work possible.
Now more than ever, your financial support is critical to help us keep our communities informed about the evolving coronavirus pandemic and the impact it is having on our residents and businesses. Every contribution, no matter the size, will make a difference.
Your donation will be used exclusively to support quality, local journalism.
---
Start a dialogue, stay on topic and be civil.
If you don't follow the rules, your comment may be deleted.
User Legend:

Moderator

Trusted User
---