Lue: Take a page from the mountain goats (column)
Julie Gallum Lue
High Country News

Goat Flat. The flat part sounded good, but the goat part made me nervous. Though mountain goats and I share an appreciation for Montana's High Country, they favor scary-steep areas where they can escape most predators not carrying a firearm. You may find them scaling impossible cliffs or scampering across ledges too narrow to support a sandwich. Even their kids — plush-toy versions of their parents — could star in an acrophobic's nightmare. How could a trail to a place named after them be suitable for human kids?
At any rate, we needed a break after that last stretch of switchbacks, which had zigzagged nearly all the way up to timberline. My husband, Tony, and I dropped our packs at Storm Lake Pass and took stock. Our 6-year-old, who had tackled the hill under protest, swatted irritably at the gray blizzard of mosquitoes swirling around his face. But our oldest son, who would turn 10 that day, fixed his eyes on the route ahead.
I studied the trail through my zoom lens. It looked like a pale thread stitched across the steep, rocky flanks of Mount Tiny — a reasonable route, as far as I could tell. Still, other hikers had warned us about a risky bit where the path was blocked by a snowfield. And those dingy clouds hinted at a thunderstorm. I'm a cautious parent; on the scale of helicopter moms, I'm a Chinook. I wanted to turn around.
---
---
Tony wanted to keep going. I was not surprised. After all, he had tried to reassure me about another trail by saying matter-of-factly, "Don't worry, I brought climbing rope."
Impasse. As we spritzed ourselves with herbal insect repellent, I examined my fears. How much of my worry was justified by our circumstances at that moment, and how much stemmed from all those years I spent working in the national parks, watching people fall victim to their vacations?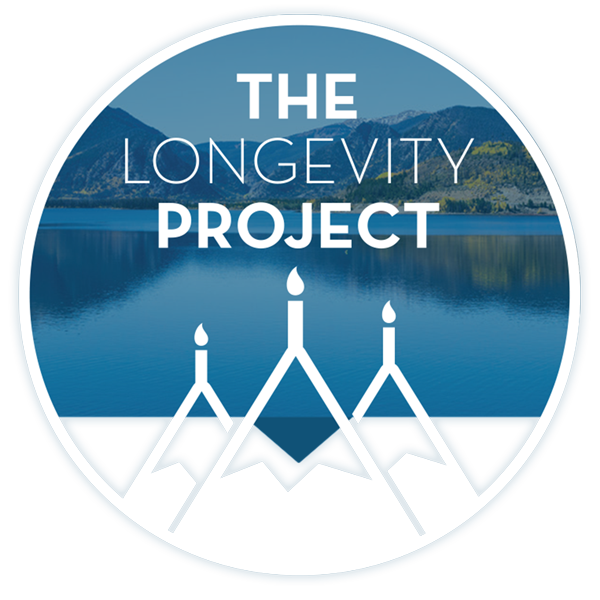 Participate in The Longevity Project
The Longevity Project is an annual campaign to help educate readers about what it takes to live a long, fulfilling life in our valley. This year Kevin shares his story of hope and celebration of life with his presentation Cracked, Not Broken as we explore the critical and relevant topic of mental health.
---
---
Though "watching" probably isn't the right word. The memories that still jam my decision-making circuits are from a summer during which I didn't see much of anything. But I heard plenty.
I worked as a dispatcher that year in Rocky Mountain National Park. Millions of people have visited the park without requiring so much as a Band-Aid. Yet mountains inevitably yield their share of disasters, and that summer was especially rough. We never knew when that next phone or radio call would announce a lost child, a lightning strike, a fractured femur, a car over a cliff.
Most accident victims survived, at times thanks to honest-to-God heroics on the part of the rangers and other rescuers. But some didn't. By mid-July, I had memorized the coroner's phone number. And one day I heard a thump outside the dispatch office door. A delivery, my coworker told me. The park was running low on body bags.
In all these tragedies, my role was small. But the memories linger. I wasn't alive when President Kennedy was shot, but I will always remember where I was when the search for one young girl turned into a body recovery. Cause of death: falling.
Sometimes I remember things when I shouldn't, as I did that day standing on a pass in Montana, listening for nonexistent thunder, shying away from a trail that didn't look all that bad, as long as no one was horsing around and everyone was paying attention.
The mosquitoes were unfazed by my natural repellent, so I rummaged for the last-ditch, weapons-grade stuff that had melted the ingredient list off its own bottle. But West Nile virus is scary, and raising children is all about weighing risks and benefits.
While we rubbed repellent on the kids' clothes, my husband and I reached a compromise. I would take the little guy back to the trailhead (yes, even though it's usually best to stick together). And Tony and our newly minted 10-year-old would keep walking towards Goat Flat. If Tony thought the snowfield was safe, we would leave the final decision to our son, a steady kid with good judgment.
"You get veto power," I told my son as I handed over my camera. "If it looks too scary, you and Daddy can turn around."
Two hours later, I got my camera back. Its tiny screen showed a boy leaning on a sign in a meadow of alpine wildflowers, surrounded by the bulky gray peaks of the Anaconda-Pintler Wilderness. I asked about the snowfield.
"No big deal," my son said.
"Not dangerous at all," my husband said.
We didn't see any mountain goats that day. They may have taken refuge in steeper — and, for them, safer — terrain. But somewhere in those mountains, no doubt, a black-nosed, buttermilk-colored kid was learning how to navigate the cliffs, while a pointy-horned mother stood between her baby and the abyss.
Good parenting, I'd say.
A former employee of several federal land management agencies, Julie Gillum Lue writes about family and the outdoors from her home in western Montana.
---
Support Local Journalism
Support Local Journalism
As a Summit Daily News reader, you make our work possible.
Now more than ever, your financial support is critical to help us keep our communities informed about the evolving coronavirus pandemic and the impact it is having on our residents and businesses. Every contribution, no matter the size, will make a difference.
Your donation will be used exclusively to support quality, local journalism.
---
Start a dialogue, stay on topic and be civil.
If you don't follow the rules, your comment may be deleted.
User Legend:

Moderator

Trusted User
---