An imperial president: An overview of the Obama presidency (column)
Kim McGahet
Special to the Daily

After seven years, do you think you are getting the truth from the Obama administration? Do you think their lies are adversely influencing federal public policy? Do you think the American people are being represented honestly by this president? I would submit several examples that indicate the wool continues to be pulled over our collective eyes.
This imperial president is acting more like a dictator than a duly elected public servant. He complains constantly that he can't wait for the legislative branch of our government to deliberate and compromise as the Constitutional process created by the Founders requires. But despite his public claim that he does not have the right to act unilaterally, he privately proceeded to govern by fiat when he arbitrarily awarded amnesty by executive order to illegal immigrants under 30 years old and again when he recently proposed blanket amnesty to illegal immigrants by executive order.
He publicly says he will lower taxes for the middle class, but then jams Obamacare down our throats at the 11th hour on a Christmas Eve which imposes $800 billion in additional tax increases on Americans and small businesses in the single highest tax increase in American history.
---
---
He promised that his administration would be transparent, without undue lobbyist influence and not beholden to his campaign donors. Then he has the head of the Service Employees International Union that donated millions of dollars to his campaign as the most frequent visitor to the White House and spends more time on the golf course and at fundraisers with Hollywood/Manhattan millionaires and billionaires like Solyndra who end up receiving crony capitalism loans from his government. That doesn't sound like middle class economics does it?
He uses regulatory agencies of the executive branch to circumvent the U.S. Congress and punish his Nixonesque political enemies list. His IRS stormtroopers were directed to identify and penalize conservative groups in order to eliminate competition is a previous election cycle.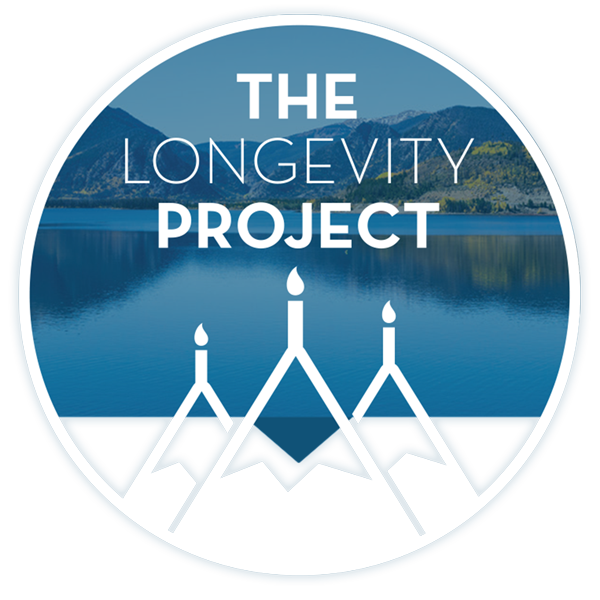 Participate in The Longevity Project
The Longevity Project is an annual campaign to help educate readers about what it takes to live a long, fulfilling life in our valley. This year Kevin shares his story of hope and celebration of life with his presentation Cracked, Not Broken as we explore the critical and relevant topic of mental health.
---
---
His onerous EPA regulations are threatening to dismantle the coal industry, stifle the booming natural gas fracking business and now restrict under government control and fees the free and healthy world wide web internet that has generated so much global economic activity in the private sector the past 25 years.
His Department of Health and Human Services has federally mandated the payment of contraceptives and abortioncides by the Catholic church.
He oversaw the tax-subsidized purchase and distribution of high-powered automatic rifles through the Justice Department to Mexican drug cartels that resulted in the Operation Fast and Furious death of a U.S. Border Patrol agent. He has directed the Interior Secretary and the Secretary of State to delay and deny oil leases on the continental shelf, in Alaska and via the Keystone Pipeline thereby jeopardizing our rising global energy independence in favor of bankrupt tax-subsidized green companies like Solyndra. His same Secretary of State still has not told the truth about the Bengahzi U.S Embassy murders.
He has directed his Department of Justice not to enforce federal immigration laws in our border states, federal drug laws in Colorado and Washington and to ignore the Defense of Marriage Act – all laws passed by the U.S. Congress which he willfully and illegally chooses to ignore. His blatant disregard for the rule of law is criminal and frightening.
If candidate Obama told Americans the truth in 2008 and 2012 about the radical, liberal central planning agenda he really intended to implement, he would never have been elected. Like his MIT professor architect of Obamacare said, it was easier to lie to the American public than risk a truthful public debate. He had to lie through his pearly smile in order to win.
And now we are paying the price for his European-style socialism and failed Keynesian economic policies. The next time you hear him or his 2016 surrogates say "right" expect them to go way "left".
The recent State of the Union speech is further evidence that this president, and the Democratic party in general, is bankrupt of ideas and candidates that can heal our country. Their soak the rich by intentionally slowing down economic activity Keynesian model has failed yet again at 1600 Pennsylvania Avenue as it did in the Soviet Union, Cuba, Venezuala, Illinois and California. If Hillary Clinton the criminal and Elizabeth Warren the socialist are the best liars they got, then that talent pool is empty. The country is ready for real solutions, not more hollow promises from a lying smile.
Kim McGahey lives in Breckenridge. He is the chairman of the Summit County Republican Party.
---
Support Local Journalism
Support Local Journalism
As a Summit Daily News reader, you make our work possible.
Now more than ever, your financial support is critical to help us keep our communities informed about the evolving coronavirus pandemic and the impact it is having on our residents and businesses. Every contribution, no matter the size, will make a difference.
Your donation will be used exclusively to support quality, local journalism.
---
Start a dialogue, stay on topic and be civil.
If you don't follow the rules, your comment may be deleted.
User Legend:

Moderator

Trusted User
---