Letters to the editor on local elections and the political future
Silverthorne
Debunking Marmins' positions
In his quest for election to a Silverthorne Town Council seat, Mr. Marmins cites lack of affordable housing, not finishing the bike path, spending too much on the new Performing Arts Center and then riding in on his white horse with his self-promoted mediation skills to solve these non-existent problems.
---
---
Marmins' claim: The town continues to ignore affordable housing.
Town facts: The town has spent $3.7 million on acquisition of land for this and will continue to receive 5A monies going forward. The town is not ignoring this. Past bidding processes indicate the town will have to subsidize this by at least $10 million.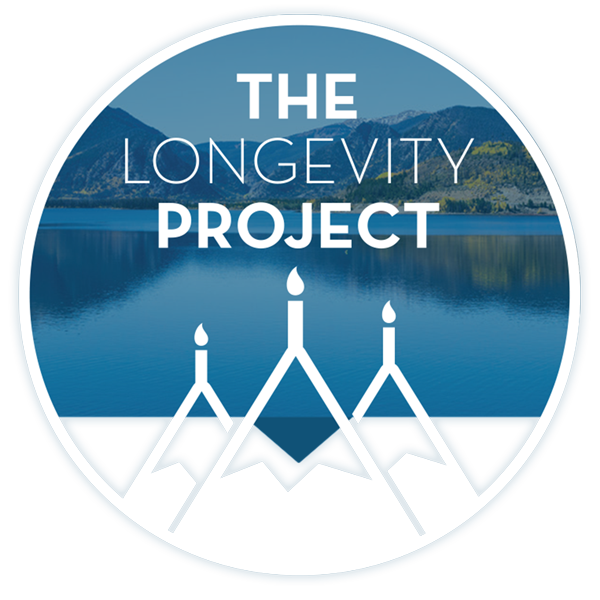 Participate in The Longevity Project
The Longevity Project is an annual campaign to help educate readers about what it takes to live a long, fulfilling life in our valley. This year Kevin shares his story of hope and celebration of life with his presentation Cracked, Not Broken as we explore the critical and relevant topic of mental health.
---
---
Marnins' claim: The town is ignoring the completion of the bike path.
Town facts: The town has been and continues to be in negotiations on easements with property owners to finish the last segment. It is budgeted and will move forward.
Marmins' claim: The town is spending $9 million on a Performing Arts Center (PAC) that will be used by few.
Town facts: The town is funding $6.3 million using unencumbered assets like the Forest Service and Pavilion buildings to borrow money at historically low, long-term rates (like all good businessmen are doing today). This is called smart financing. In addition to this, the town will be submitting grant requests to many organizations, to aid in reducing the debt. The Lake Dillon Theater has already raised $2.7 million for this endeavor. Appreciative citizens in Silverthorne and all over Summit County are donating more each day. They see the value of the PAC, including that to the town in potential new business and growth. No other town project has been put on hold because of this.
Mr. Marmins is trying to create a crisis which doesn't exist. The town has been very transparent on all these issues. He would have known this if he had attended all of the open house meetings.
Joan Davids
Silverthorne
Breckenridge
Vote: Dudick, Mamula, Bergeron and Wolfe
I recently wrote a letter to the Summit Daily expounding upon the virtues of Mike Dudick, who's running for town council in Breckenridge. I believe that I was also remiss in not mentioning my support for the following candidates.
It's a tough vote this year because there are so many qualified and worthy individuals who are running for town political positions.
In my estimation though, there are a few names that I feel the need to publicly support because of my long standing interactions with all of them.
Eric Mamula is someone I've known for the 24 years that I've lived in Summit County. He's honest, reliable, intelligent and even if we have disagreements he is open and willing to listen to all sides. I don't just think he'd be a great mayor … I know it. He has given many hours of his time as a town council person and planning commission representative. He cares deeply about our town and its future and he has years of experience dealing with and helping to solve problems that our community faces.
Wendy Wolfe and Jeffrey Bergeron are both current and past town council members who I greatly respect for their openness, and willingness to also listen to all sides of a disagreement, or idea, and then are even willing to meet you in the middle. All that I've said about Eric goes for these two. I've sat on boards with both of them in the past and I can't say enough about what a pleasure it's been to work and serve our community with both of them.
For whatever my opinion is worth, I strongly suggest that you vote for all of the above along with Mike Dudick in our coming town election. I have great confidence in all of them. I believe this mix to be a highly workable and fair balance to the council and hope you will all get out and vote for all of the above candidates. Thanks for considering my thoughts!
Steve Lapinsohn
Owner
The North Face Breckenridge
Columbia Breckenridge
The Main Street Outlet
Frisco
Reelect Gary Wilkinson as mayor
Without a doubt, we support Gary Wilkinson for Mayor of Frisco. Gary is the incumbent and, as a long-term resident of Frisco, he has a passion for this community and is committed to its long-term success. He has demonstrated his leadership skills over the past four years as mayor, as he's guided and worked with town council to achieve many accomplishments. He is thoughtful, he listens and is dedicated to protecting the character of Frisco — working to maintain the balance between making it a great place to live for locals while keeping it a thriving community for guests and local business owners alike.
The town needs his continued leadership — he knows how to bring people together and get things done. Please don't forget to vote and re-elect Gary Wilkinson for Mayor — let's stay on track!
Jane Peterson
Lyn Philips
Summit Gold, Frisco
POLI SCI
The message in the bottle
It happened and it may happen again.
Jan. 13, 2015. 1000 west of Peru coast on Pacific ocean. Quiet night and a empty bottle of wine with a message inside ready to be cast away from cruise ship. Just like last 25 years, occasionally passing by hope for better world contain in glass bottle……
On Jan. 27, 2016 after more than a year and traveling more than 5000 miles this bottle found a new home in Tahiti on remote beach in the hands of French women — Melanie from Brittany wandering with friends this beautiful island…….
Today I am virtually casting another bottle with a message with hope it will also find the way to minds of society looking for better tomorrow and questions we are all looking to be answered.
I am amazed how far demagogy overwhelmed our political process that we can compromise our own intelligence to believe in fiction and emotions. The level of manipulation achieved not imaginable by Schopenhauer in his studies how to proceed with battling your opponents.
It is hard to contain feelings for justice and fairness. In every person is based goodness regardless of race but a system built over centuries depraved role of "government" to create inequality, selfishness and greed. I am not sure if our civilization can change it, even try it peacefully, but like every bubble it will burst sooner or later and today we can try, and try if we ask the right questions and expect thoughtful answers, based on goodness and not ambitions.
So my few questions in a bottle:
Can we limit terms for Congress and Senate to 2 four years terms? Just like ours first Constitution in the world, can we be the first to implement this rule?
Can we return our National Lands back to people to avoid recent land conflicts?
Can we eliminate worldwide speculation on commodities that benefit only people and organizations enriching themselves?
The list could be much longer, but if I stuff my bottle to the rim it my sink to the bottom of society souls, occupied in senseless ideological war of insults, brain wash and preventing fairness that is on the horizon, if we want it or not.
Roman Kowalewicz
Keystone
---
Support Local Journalism
Support Local Journalism
As a Summit Daily News reader, you make our work possible.
Now more than ever, your financial support is critical to help us keep our communities informed about the evolving coronavirus pandemic and the impact it is having on our residents and businesses. Every contribution, no matter the size, will make a difference.
Your donation will be used exclusively to support quality, local journalism.
---
Start a dialogue, stay on topic and be civil.
If you don't follow the rules, your comment may be deleted.
User Legend:

Moderator

Trusted User
---