Summit Daily letters to the editor on elections, open space and a note of gratitude
BRECKENRIDGE
Mayor Mamula has a ring to it
As you consider your choice for mayor of Breckenridge, I'd like to provide perspective as someone who has served with two of the candidates and why I believe Eric Mamula is the best choice for the job.
---
---
Our new source of revenue for transit and parking will be front and center this year. A robust debate about how to expand our housing and childcare, requiring town financial commitment, will require thoughtful planning and funding. Renovations to our rec center and expansion of other amenities will need to be balanced with the realities of a competitive tourism market and a shrinking availability of land on which to build and derive revenues.
These projects will be debated and discussed, and residents should be keenly aware that taxpayers might be asked to shoulder more of these proposals through increased taxes. It's going to require experience to understand our budget and harness all financial tools before going to voters. While the mayor only has one vote, the daily interaction with the town manager sets the agenda and provides guidance for the other six members. This year, with the transition to a new town manager, the new mayor will need more operational experience, business aptitude and a grasp of a wide range of issues to ensure the transition is smooth and our financial footing remains solid.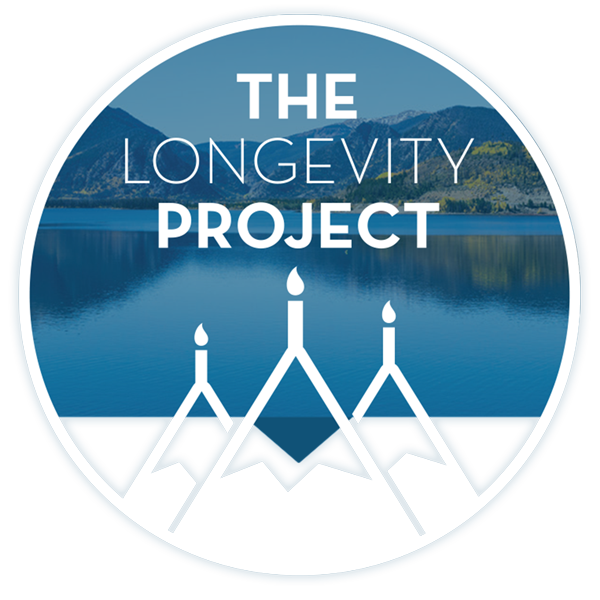 Participate in The Longevity Project
The Longevity Project is an annual campaign to help educate readers about what it takes to live a long, fulfilling life in our valley. This year Kevin shares his story of hope and celebration of life with his presentation Cracked, Not Broken as we explore the critical and relevant topic of mental health.
---
---
Outside of being a dedicated father and successful businessman, Eric's municipal strengths lie in his deep understanding of past policy decisions, mind-numbing intricacies of development code and a superb ability to engage with his colleagues, staff members, citizens and business interests in order to negotiate the best outcome for Breckenridge. His understanding of the town budget during past debates as a council member should help taxpayers feel confident that all mechanisms will be considered before putting more burden on residents and businesses. They've all been reinforced by countless years of community service as a planning commissioner, open space commissioner and council member.
But it's his private sector success—including starting and growing several businesses and providing for employees— that make the difference in successful stewardship of a $55-million budget and protection of our vital Main Street core. Here, Eric's experience is unmatched.
Both of these candidates deserve our gratitude for their service and commitment to their community. But for me, there's one standout choice. I hope you'll join me in voting Eric Mamula for mayor on April 5.
David Rossi
Breckenridge
Mayor McAtamney sounds pretty good, too
Jen McAtamney is our choice for mayor of Breckenridge. We had the opportunity to work closely with Jen for many years doing one of the things she is passionate about – working in early childhood education. She was a member, fundraiser and president of our board of directors at Little Red School House for years and was always present and hardworking.
As a leader, she is adept at considering multiple view points and concerns while always looking out for the long and short term implications. Watch her in the forums held at town hall, and you will see her points of view are well researched and thoughtful. Most important of all she takes a collaborative approach to decision making putting the community first. We think Jen is the best choice for our next mayor and hope you will support her with your vote.
Alison Earnest
Signe Rockne-Stimson
Breckenridge
SILVERTHORNE
Nadalin needs your vote for council
As chairman of Silverthorne's Economic Development Advisory Committee, I've had the opportunity to work directly with JoAnne Nadalin on a number of important projects and studies. JoAnne is not only a Silverthorne enthusiast she brings her expertise in analyzing the concepts that EDAC, the Sports Committee and Town Council review and has incorporated. Her opinions and recommendations are well respected and followed by council.
JoAnne is not only open minded but creative and practical. In discussions concerning the Colorado Construction Defect Law, she sees the detrimental effect it has on new construction of affordable housing as well as the development of mixed use Town Center development and redevelopment. She also sees the need to enlist Summit County's and its town leaders in sitting down together to discuss and plan how to modify the law to remove its unfair barriers to development and to continue to protect the consumer at the same time.
Importantly, she also really understands the importance of protecting and building Silverthorne's economic base. As she's said at both the candidate forums, Silverthorne relies heavily on sales taxes. She supports our local businesses and bringing in new businesses to keep the town strong economicall — a key to Silverthorne's continued success.
JoAnne has the vision, creativity and frankly, high IQ, mixed with a strong commitment to the Silverthorne and surrounding communities that we need to build on the successes that Silverthorne has achieved. We need JoAnne Nadalin on the Silverthorne Town Council!
Please find your Silverthorne ballot (It's on your kitchen counter) and make sure you vote for JoAnne Nadalin, Russ Camp, Bob Kieber and Tanya Shattuck!
Eddie O'Brien
Silverthorne
More support for Nadalin
I'm writing in support of re-electing JoAnne Nadalin for Silverthorne Town Council. I've had the opportunity to work with JoAnne on the Silverthorne Parks, Open Space, Recreation and Trails Committee since last summer.
JoAnne is always prepared for our meetings and thoughtful in her comments. She's thorough and analytical, a reflection of her background in finance and accounting.
She's also a very hard worker, helping to clear dead wood and trash from along the Blue River on Make a Difference Day and picking up trash along Rainbow Drive on Town Clean-Up Day. She takes her commitments seriously and always follows through.
She talks with and listens to the other members of the SPORT Committee and others in the community. She puts the needs of Silverthorne and its residents first and is truly dedicated to helping Silverthorne achieve great things.
JoAnne Nadalin has done an outstanding job since joining the town council last year. Please vote for her for Silverthorne Town Council so she can continue to help build on Silverthorne's successes.
Don Hansen
Silverthorne
THANKS
Strangers help the stranded
I would like to say Thank You to Nick and Sandra who did a very kind deed for me the other day. I was in Colorado for a backcountry ski trip and was stranded at the Boreas Pass trailhead after coming down from Ken's Cabin. I was unable to reach my wife by phone to arrange to get picked up. Nick and Sandra happened along and offered to drive me down to Breckenridge. They dropped me off at the bus depot and, in the end, spent a lot of time helping me make phone calls, check bus schedules and finally connect with my wife. It was a very kind thing to do and done patiently and with sincere friendliness. Better than "Minnesota Nice"! Thank you, Nick and Sandra for your generosity and friendship. Your good deed will be paid forward for sure. This experience added to our experience of Breckenridge as being a really friendly town.
Tim and Mary Cady
Buffalo, Minnesota
OPEN SPACE
Protect the Summit's wild spaces
Standing atop Hoosier Pass one sees the vastness that is the White River National Forest — our nation's most visited national forest. It's a place where natives, newcomers and travelers alike come to explore Colorado's iconic wilderness. When mountain biking in the Tenmile Range, hunting near Williams Fork, hiking along Spraddle Creek or recreating in one of the many other surrounding areas, visitors not only enjoy the benefits of our national public lands but also help support local economies. In fact, more than $13 billion is contributed annually to the state's economy solely from outdoor recreation.
Unfortunately, as a native Coloradan, I've seen these landscapes drastically altered from both overuse and the effects of natural resource extraction. If we continue down this path, we will irreparably degrade the lands that do so much to enhance our quality of life and safeguard our economic future. To that, I'd like to thank Congressman Jared Polis for introducing the Continental Divide Wilderness and Recreation Act. His bill aims to secure permanent protection for 60,000 acres of the White River National Forest in eastern Eagle and Summit Counties. As Colorado continues to grow and develop, we must work together as a community to protect our public lands before it is too late. Please join me in supporting this meaningful campaign by visiting: http://www.continentaldivide.org.
Julia Clark
Denver
---
Support Local Journalism
Support Local Journalism
As a Summit Daily News reader, you make our work possible.
Now more than ever, your financial support is critical to help us keep our communities informed about the evolving coronavirus pandemic and the impact it is having on our residents and businesses. Every contribution, no matter the size, will make a difference.
Your donation will be used exclusively to support quality, local journalism.
---
Start a dialogue, stay on topic and be civil.
If you don't follow the rules, your comment may be deleted.
User Legend:

Moderator

Trusted User
---