The Dialogue: Commenters balk at Vail Resort's bunk bed plan
Editor's note: Conversations in The Dialogue are pulled from Summit Daily's Facebook comment threads and website comment sections, as well as letters to the editor.
News that Vail Resorts' response to a growing workforce housing crisis is to jam more people into employee apartments didn't go over well with most of our online commenters. Some called for strikes and unions, others said they would boycott the company's resorts. Some commenters, however, said that Vail Resort's should not be ultimately responsible for providing housing for employees.
Brian Hall: This is sad. When I lived and worked of Keystone there was no issue with finding housing. Plus this is something Vail should of seen coming if this has been an ongoing issue. With placing more people in spaces, does this now create a more of a safety and fire issue? I thought all the buildings had a occupancy sign on them.
---
---
Jeff Johnson: Is that what they are spending that money on? Bunk beds and lobbying to get away with indecent living conditions.
Deanna Ehrhardt Carew: My son already has a roommate in his 1 bedroom in Breck. I hope that's enough because I have no idea how another person and their "stuff" would fit! He was thankful to get it though because he could not find another place to live even when he looked at places for twice as much rent! The housing situation is dire!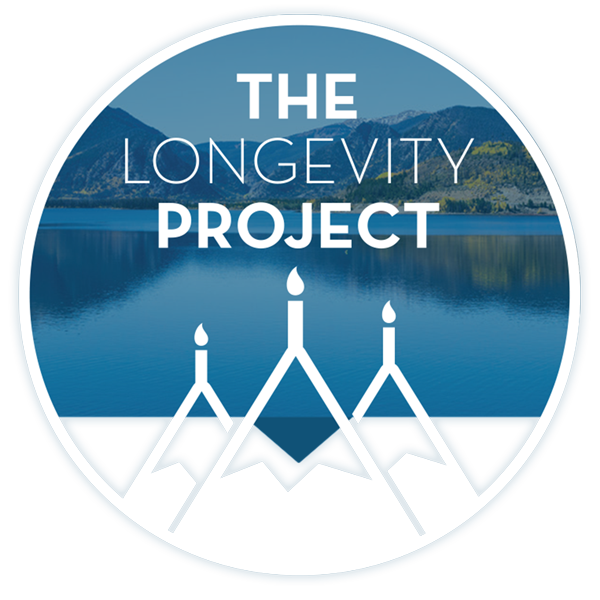 Participate in The Longevity Project
The Longevity Project is an annual campaign to help educate readers about what it takes to live a long, fulfilling life in our valley. This year Kevin shares his story of hope and celebration of life with his presentation Cracked, Not Broken as we explore the critical and relevant topic of mental health.
---
---
David R Tingey: They (Vail) knew this was a problem long before now, so why are they only addressing this issue at the worst time possible? My experience with Vail so far has been if it's not been budgeted previously in corporate HQ then it won't be fixed! They don't communicate well to their employees and or between departments. Consistently reducing employee options (housing, dining, resort discounts) while at the same time increasing the price on everything! This is not a practical business model, this is going to come to a head sooner or later. Vail must stop treating their employees like second-class citizens. We can all easily work somewhere else. The only difference is that if they keep this up they're gonna run out of quality people who give a damn about doing a good job. Remember Vail, you get what you pay for!
Patricia Elaine: This is how it is in Yellowstone and Steamboat. And it's more expensive in Steamboat. Employees don't come out here to be in their rooms. They come out for adventure. The fact that you can live anywhere in Summit County for only $330 is a miracle. Vail is trying to solve the housing crisis. This is a start. Is it the best solution? No. But is it a move in the right direction? Absolutely.
Jacob Deneault: What an "epic" failure!! The employees need to organize, form a union, and hit them where it hurts most!
Amelia Ebert: It reads like they are considering lowering the rent for the additional beds added. They need to lower the rent, not consider it. This should be the obvious thing to do. Glad I got fired years ago.
Brian Gannon: I'm confused how it's Vails responsibility to offer employee housing at all? They are a business, let's not be confused. In the interest of their business they offer minimal housing at a very fair cost. Should they offer full-sized homes with individual bedrooms?! Ha! If people want luxury, pay for luxury.You want affordable housing in a region where housing isn't the cheapest, then play by their rules. And let's be fair — housing here isn't unattainable. Beyond that, this is a half measure while Vail waits to implement the $30 million they have agreed to dedicate to improving employee housing for their future. Hell, I think this will be good for some. When I was 16 and I didn't like the living conditions I was offered my dad said, "Well then move out." And so I did. If I could manage at 16, most of these folks can manage it too.
Nick Karaffa, replying to Gannon: You're right that no one forced them into employee housing. However, it was offered to them on the understanding of what the living arrangements would be (which are already tight). They are changing this two months into the season when other arrangements aren't available. The employees aren't asking for luxury, but reasonable living conditions.
Fran Keller: This is just one part of a terrible Human Resources catastrophe. Vail's poor record in treating employees with courtesy and fairness is already well established. They just do not care.
Preston Burns: This will get ugly. The living conditions are already sub-par and now they want to double the density without lowering rent (that was recently raised). I feel bad for everyone that is getting screwed by the greedy corporation.
Benji Farrow: How many of VR's seasonal employees would make sacrifices for better housing or wages? Would they be OK with monthly drug tests? Stricter penalties for showing up late or hungover? The sense of entitlement is too high. VR might value their seasonal employees more if the employees took more initiative and pride in their work. It's a two-way street. The employees who have made it work, who leave there units better then when they showed up, who made there position more valuable then the last, they deserve a hand.
Scott Sharpe: In 1993, I stayed in Sagebrush at keystone. . The room was a bunk bed and two closets and I think a small desk and chair. Total size of about 8×10. I didn't care… I had a job and roof over my head and a ski pass. I worked hard. Moved up got a better job and moved into management housing. Tell those kids to quit whining! Be happy with what you have!
Scott Mathews: Organize, bargain … we have been told for so long now that we are powerless. If 50 employees during the Christmas rush don't show up for work who, who will scab for them? Nobody. The plight of the American worker is amplified in the ski business model. It shows what has been done to us all, just on a smaller scale. Unionize.
Suzi Zimmerman Petroff: Makes me question what my consumerism is supporting. If these employees think they're entitled to private rooms per their leases, they either are OR they've been misled. This does not make me want to spend MORE money at those resorts.
Kerstin Muni Babu Anderson: Geez people, Vail did not create this housing crisis and there isn't a quick or cheap fix. Having lived in employee housing back in the day myself (with people living on my couch), I get it is not ideal AND rent SHOULD be lowered but in the interim. It seems like a logical solution to a tough situation.
---
Support Local Journalism
Support Local Journalism
As a Summit Daily News reader, you make our work possible.
Now more than ever, your financial support is critical to help us keep our communities informed about the evolving coronavirus pandemic and the impact it is having on our residents and businesses. Every contribution, no matter the size, will make a difference.
Your donation will be used exclusively to support quality, local journalism.
---
Start a dialogue, stay on topic and be civil.
If you don't follow the rules, your comment may be deleted.
User Legend:

Moderator

Trusted User
---